Your Favorite Fictional Characters on the Big Screen
From "The Addams Family" to "Scott Pilgrim vs. the World," people have been adapting fictional stories into TV shows and movies for decades. Many adaptations are perceived as poorly made and are generally disliked, but there are still some absolutely amazing ones out there.
Some of the most popular adaptations are based on comics, such as all the movies and shows in the Marvel Cinematic Universe and the DC Extended Universe.
"I have personally read a lot of the comics that serve as creative inspiration for the Marvel movies," English teacher Nathan Hedrick said. "These characters have been in publication for decades, with hundreds and hundreds of storylines, and when Kevin Feige is fixing to bring a character from the comics to the movies, he has lots of them to choose from."
Throughout the comics, characters from both Marvel and DC have gone through many storylines with varying amounts of character development throughout the different runs. When adapted to live action, writers are faced with the problem of choosing which one to go with. Sometimes, they even create original storylines for the characters.
"These characters have seen major changes from the source material," Hedrick said. "The challenge facing the MCU and DCEU is to find a way to stay true to those characters while also adjusting their backstories for today."
Marvel was the franchise that popularized comic book adaptations, everyone knows that. With DC, however, their movies and shows aren't as well-received the majority of the time.
"All of their movies, instead of meshing together like one giant story, seem to step on each other's toes," Hedrick said. "The MCU has one mastermind, Kevin Feige, to keep the whole universe consistent. Warner Bros shotguns characters and movies at us, trying to figure out which films make the most money."
"The Last of Us" is an action game set in a post-apocalyptic world based around a mutant Cordyceps fungus with the ability to transform its hosts into aggressive creatures known as the 'infected.' On Jan. 15, the first episode of the show aired on HBO Max featuring Pedro Pascal as Joel, and Bella Ramsay as Ellie. 
"At the time that the show released, I hadn't really gotten into the game at all," freshman Tobias Wright said. "Now that I've played it, I still refuse to watch a single episode just because I know that I'll get mad. There's 100% gonna be differences between the game and the show."
The original model for Ellie is based on her voice actress, Ashley Johnson, though many people believe that her likeness is referenced from Elliot Page prior to his transition. He has expressed discomfort with this, as he was actually acting for another game around the same time "The Last of Us" was released. Many people weren't pleased that Ramsay was cast in the show instead of Page. 
"No offense to the people that love Bella Ramsay, I'm sure she's lovely," Wright said. "I just don't think she looks that much like Ellie. I know I'm getting nitpicky, but I just love that game so much."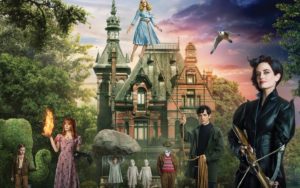 "Miss Peregrine's Home for Peculiar Children" was released in theaters on Sep. 30, 2016. It is an adaptation of a book series of the same name and it is directed by Tim Burton. Burton made many changes to the story and characters, he claimed that these changes were made to 'fit his style' more. With a 6.7/10 rating on IMDb and a 64% on Rotten Tomatoes, the movie was not too well-liked.
"I loved the book, and then Tim Burton turned it into this completely different thing," Librarian Tamara Minks said. "I didn't think he even tried to stay true to any of the characters. Miss Peregrine was kind of a little old lady, and he made her into this hot young thing. I just thought this was ridiculous."
Although many book adaptations have a reputation for being bad and inaccurate compared to their source, sometimes you can find a diamond in the rough.
"For 'Where the Crawdads Sing," I loved the book and I didn't expect to love the movie," Minks said. "But I really did. Reese Witherspoon was the producer of that movie, and she loved the book, so she actually had this vision of trying to make the book come alive on the screen. I think it worked beautifully." 
View Comments (1)
Your donation will support the student journalists of Logansport High School. Your contribution will allow us to purchase equipment and cover our annual website hosting costs.
About the Contributor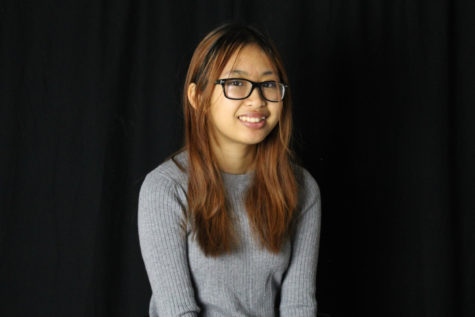 Sydney Vo, Reporter
Freshman Sydney Vo is a part of the Arts & Entertainment/Opinion team. This is their first year as a staff member on Magpie. They are an active member...