Donald Trump Arraigned in New York
In an unprecedented and historic moment, former President Donald J. Trump surrendered to authorities at a New York court and was placed under arrest to face arraignment, a hearing for criminal charges, on Tuesday, April 2 for 34 felony charges of falsifying business records during his 2016 presidential campaign when he allegedly paid hush money to Stormy Daniels, a woman he purportedly had an extra-marital affair with. Trump has continuously denied the affair.
"I think this will undoubtedly change the future of politics in America," history teacher Jordan Rhodes said. "If he is proven guilty, however, no matter what the result, it will change the status of the presidency."
Trump pleaded not guilty after hearing the charges against him on Tuesday during his court appearance. Prosecutors alleged that Trump undermined the integrity of the 2016 Presidential Election through his unlawful hush money scheme with payments to Daniels.
"I think it was imminent," freshman Maeda Bradbury said. "It was bound to happen. It just goes to prove no one is above the law, no matter how much you think you are."
Historically, several U.S. presidents have been accused of corruption or other criminal actions, most notably former Republican President Richard Nixon, the 37th president, who served between 1969 and  1974, when he resigned over the Watergate scandal. Similarly, former Democratic President Bill Clinton was impeached, but acquitted, over giving false testimony to Congress. Neither was ever indicted nor even arraigned before a court. Trump is the first President ever to have been.
"The historic weight and value cannot fully be realized until the trials adjourn and a ruling is made by the court," Rhodes said. "Already, it is unprecedented for a U.S. president to be arraigned in court."
Trump has since testified under oath for a separate lawsuit for fraud in New York as well, and several aides to the former president have given witness testimony to a grand jury in Trump's ongoing election fraud case. 
Dozens of other civil and criminal cases and investigations aimed towards him are set to affect Trump's campaign for president in 2024, which he announced in November of last year, with several potential rivals to his campaign arising, most notably Florida Governor Ron Desantis and Indiana native, former Vice President Mike Pence.
"He could have done the things he was been charged with," sophomore Justin Snay said. "However, it is innocent until proven guilty, so I can't say he is guilty."
Trump's court case is expected to take place sometime early next year with prosecutors asking for a court date of Jan. 2024. However, Trump's lawyers have asked for the trial to start in the spring of 2024.
"This is a moment where we should remove politics from the discussion," Rhodes said. "This is a moment of justice and to truly test the power of it in our government. If we allow opinions and bias to sway the decision, we may come out on the other side with the wrong one."
Leave a Comment
Your donation will support the student journalists of Logansport High School. Your contribution will allow us to purchase equipment and cover our annual website hosting costs.
About the Contributor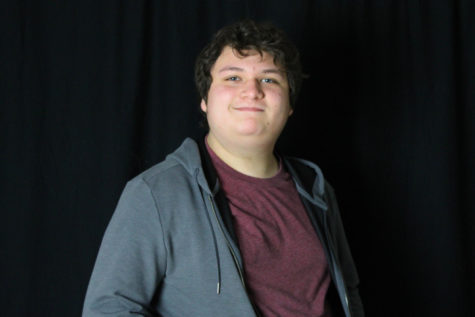 Jackson Lythgoe, Reporter
Freshman Jackson Lythgoe is in his first semester at Magpie and wants to write all types of articles. He enjoys writing those articles. Jackson is part...