The Temu Craze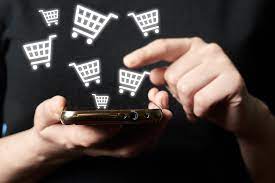 If you have received a suspicious-looking link from your friends and family, there's a decent chance that link is for the new fast fashion app following Shein's trajectory. Fast fashion, the concept of cheap mass-produced garments shipped quickly to consumer homes, has been on the rise for two decades and Temu is no exception.
"I don't particularly like the concept of fast fashion but I cannot say that I haven't bought from places such as Shein, Temu, etc. because the products are very convenient and cheap," freshman Toby Wright said. "However, there are scandals with stolen designs from small artists, environmental concerns, and child labor. I feel a pang of slight guilt for falling into the convenience of fast fashion but it's certainly not keeping me up at night. I think overall it's not a great thing but I'm a fast fashion consumer so that isn't my place to speak."
"
I feel a pang of slight guilt for falling into the convenience of fast fashion but it's certainly not keeping me up at night."
— freshman Toby Wright
Temu's popularity is spreading like wildfire. Almost anybody can access Temu's app considering the age requirement of four and up. Temu is incredibly common within the high school however, the craze has even been expanding in our elementary, intermediate, and middle schools.
"I feel like it's a good thing. It excites a ton of people and allows them opportunities to receive gifts and cheap products," sixth grader Gabryella Ashby said. "On the other hand, the goods they buy aren't monitored by their parents so they could purchase whatever their heart desires including a distraction in school to that person and their surroundings."
Unlike Shein, Temu does not advertise its company through social media influencers or traditional advertising. Instead, Temu relies on its current users to pass a URL (Uniform Resource Locator) among their friends and family that leads them to download their app. 
"One way I have affected people close to me is by being one of the numerous people asking them if they could click the links I send to them," freshman Chris Alvarez said. "People usually get annoyed by it and ask me to stop. However, occasionally, there will be an angel who will click on the link and I'm incredibly thankful for those people."
The links sent from one person to another only work if the receiving person downloads the app. This clever strategy has succeeded mostly because of the major factor-the fast fashion goods received. Regardless, Temu has accomplished much by boosting the app. So much so that since the app's launch in November, Temu has been the number one free app to download on both Google Play and App Store.
"My friends and family are all very annoyed with me considering all the links I send them," Wright said. "I also get the links and so I understand the annoyance but, at the same time, the greed for credits. I think most people aren't very fond of it because after I send them the links they all implore me to stop sending them. Temu is quite popular among my friend group but my friends who don't have it are extremely tired of me and they are slowly growing hatred for me. They just don't understand the grind, and that I am trying to help them."
Leave a Comment
Your donation will support the student journalists of Logansport High School. Your contribution will allow us to purchase equipment and cover our annual website hosting costs.
About the Contributor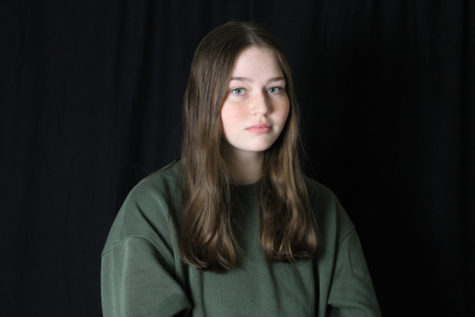 Golda Kitchell, Reporter
Golda "Goldie" Kitchell is a freshman at LHS. She has always loved to write, but last year she also took on photography. Currently, Goldie is a sports...