The Evolution of Cheerleading
Cheerleading has always been a sport traditionally for girls. Ever since its official start in the 1920s, girls have fulfilled this role for the team, built to hype up the crowd during exciting events and perform difficult stunts that wow everyone. But society is changing, and this has led to an acceptance of male cheerleaders, although the amount is still rather small.
Matthew Prifogle used to be a cheerleader at Northwestern High School. At that time in 1996, men in cheerleading were just making a comeback.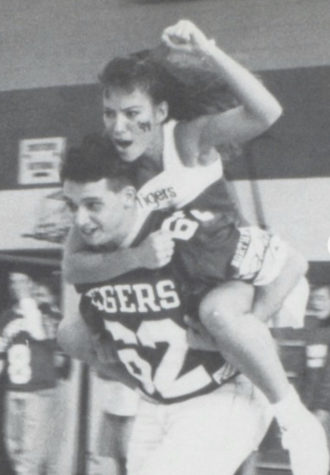 "We didn't try out. A group of guys that played football, but not basketball, just decided to bring back the 'mount men' from the 60s, and there were about six of us," Prifogle said.
Prifogle found that after he joined, he actually really liked it.
"It was just one of those things I found out to be more enjoyable than I thought it would be," Prifogle said.
This discovery led Prifogle and his team to participate in a cheer camp at Purdue, where the cheerleaders there were very supportive of the recurrence of men on the cheerleading team.
"We got to go to a cheer camp at Purdue, and we got to learn how to do things properly from the male cheerleaders there. They were very supportive since it was something that hadn't been done since the 60s, so they were excited to bring it back," Prifogle said.
Fast forward to today when LHS has their very own singular male cheerleader on their squad, sophomore Ivy Padilla.
"I am a backspot on the varsity team, and what I enjoy about cheer is how we are always trying new stunts and getting to cheer with my friends. I've always wanted to be a cheerleader since I was little, and when my friends told me tryouts were happening, I got really excited," Padilla said.
Although modern-day male cheerleaders are more accepted than they were in Prifogle's time, society still has a long way to go when it comes to this.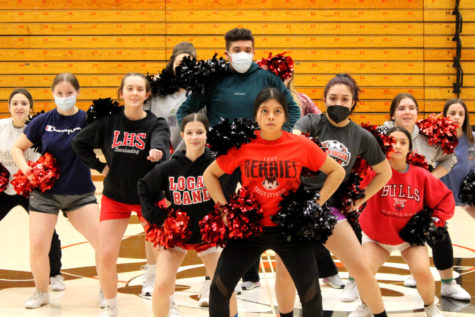 "I do get some attention, and the attention that I expected was more of ridicule than anything; however, the positive ones have outweighed the negative ones. At the end of an away game, a couple came up to me and told me that I had done a great job, as their son was a cheerleader as well. Another experience I had was when a college graduate cheerleader came up to me after another game and told me that I was great and had a great attitude and spirit during games. Experiences like these always make me very happy and motivate me to continue on and work harder," Padilla said.
Despite the ridicule and unwanted negative attention Padilla might get, it's experiences like those and the fact of being the only male on the team that makes him feel special.
"Being the only male cheerleader makes me feel good in a weird way. As a sophomore, I was given a spot on the varsity team, and with that, I have always tried to improve on anything I can do, whether it be jumps, stunts, motions and cheer, anything," Padilla said.
It is with that special feeling and support from other people that cheerleaders like Padilla and Prifogle are supportive and happy that more boys are participating in cheerleading, and the sport is becoming more inclusive.
"I'm glad that boys in this day and age get to participate in cheer because if it's common in college then there's no reason why it shouldn't be common in high school," Prifogle said.
With that gratefulness though comes a want for even more inclusivity and acceptance from Padilla in this day and age and the future.
"Even though the idea of boys in cheer seems far-fetched, there are hundreds of boys in cheer. So, having more boys in cheer would be great because they could learn to work together as a team and learn new abilities," Padilla said.
Leave a Comment
Your donation will support the student journalists of Logansport High School. Your contribution will allow us to purchase equipment and cover our annual website hosting costs.
About the Contributors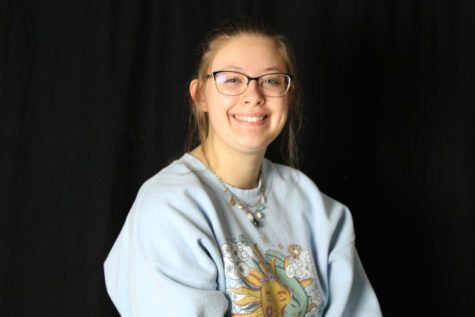 Leah Alder, Managing Editor
Junior Leah Alder is a third-year member of the Magpie staff and is the co-Managing Editor. She enjoys writing and eating her candy in class as well as...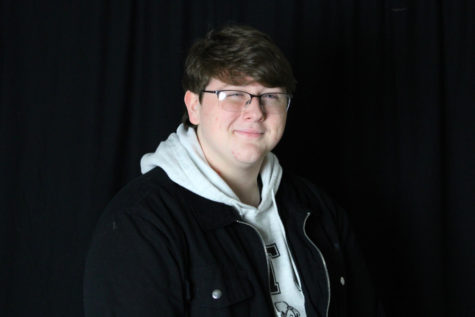 Payton Mucker, Social Media Editor
Junior Payton Mucker is in his second year of Magpie and is the Podcast Editor as well as a photographer within the staff. Previously, he was the Social...