Students Recruited by the Military
A Spanish translation of this article is available as "Estudiantes Reclutados por los Militares."
Several students have decided to serve their community after being recruited into the armed forces to serve the United States.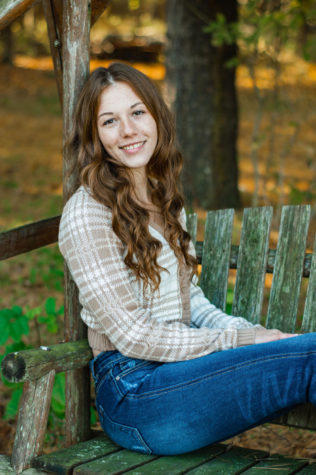 "The Marine Corps is a great experience to travel the world and see all kinds of things. They pay you very well, and at first, they pay you a pension, which are benefits, so that you keep all that money in general that they give you. It's something to try. It's not for everyone, but good things come out, and I want to continue for at least 4-8 years and join the United States Marine Corps/USMC," senior Jeffrey Alan said.
Going to the army has benefits; these benefits are both during the military career and extend after.
"I want to go to the army because I always liked challenges, so I thought about what is one of the most challenging things there is, and I realized that it is the army and because if you stay 20 years you can retire before reaching 40. My goal is to be a police officer, so I think this will help me with my goal of achieving that. Being a police officer is all I've wanted to do since I was a kid, and I'm not the first person to go to the army because my grandfather Tommy Ball was in the army, so I think it can help me with my career," Alan said.
Recruits can travel to many countries while in the military.
"I want to go to the army because I feel like it would be the best for what I want to do in the future. It's been my plan since I was in eighth grade. I'm going into the Air Force. The first place I will go is to San Antonio, Texas. My contract will only be for 4 years. But, from now on, I will want to renew it after those 4 years. I also like the part of being able to see different parts of the world. I always dreamed of traveling and learning about different cultures," said senior Kassie See.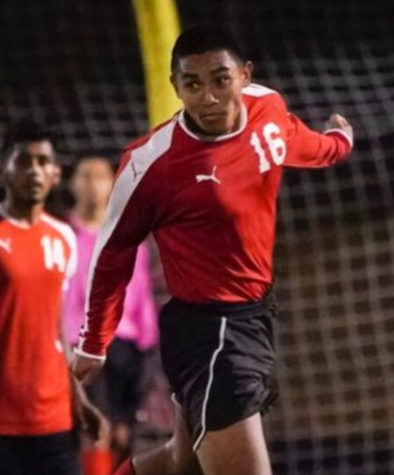 LHS student, she is not the first person in her family who has gone to the army.
"It's a great opportunity for people to get into services. But, I choose Wisley's branch of plans to go into the military and say no matter what happens, I will be stuck there for 4 years, and I am not the first person in my family to go to the army. Two of my grandparents were in the military as was my great-grandfather. If I do well and improve my ranking, I hope to have better grades. Also, if I retired from the Air Force and still wanted to work, I would have a job for myself without going to college for 4 years," See said.
Being in the military has many opportunities.
"I like it. It catches my attention. I want to defend the country and also have good benefits, good pay, good insurance, vacations, dental insurance, and earn my residency benefits for me and my family, and I want to go to the army for 25 years. No, I have relatives in Mexico who are in the military," said senior Luis Fernando.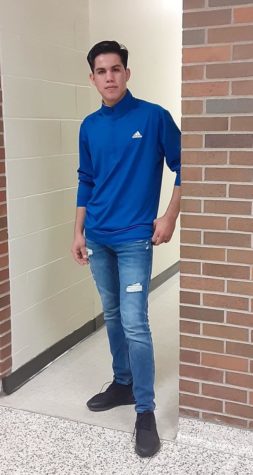 The military pays for college.
"I started eight years ago, United States Marine Corps. I decided to join the military because I wanted something different. I want to grow as a person mentally and physically and develop certain characteristics for my future. And being able to travel without money coming out of your own pocket is one of the things I like. Health, housing, and the other most important thing is paid university. And I would be the first person in my family to join," said senior Jesús Figueroa.
The military is a place that opens many doors for job opportunities.
"Develop leadership skills, develop discipline, and learn to take care of myself and others. All of this will apply when I open my own gym. You have to tell yourself that you are going to open your own gym, having that self-discipline. A normal civilian is more likely to give up on his dream due to his lack of self-discipline. It also opens up some jobs for you in civilian life after the military, like law enforcement," Figueroa said.
Leave a Comment
Your donation will support the student journalists of Logansport High School. Your contribution will allow us to purchase equipment and cover our annual website hosting costs.
About the Contributor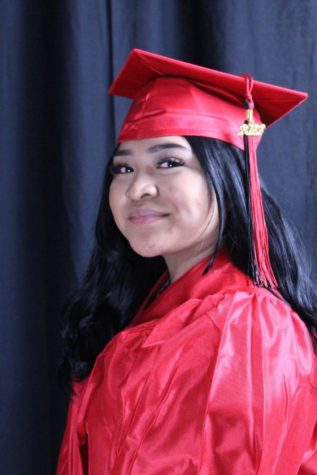 Rosalinda Marcos, Sports Section Editor
Being on the Magpie staff has helped me a lot. I cannot begin to describe the immense impact my three years as a staff member have had on me. So many life...