Mask Requirements Come to a Close
As of Wednesday, February 23, 2022, the mask policies at the high school, officially changed. Masks are currently not required to be worn by students or the staff at LHS. Some believe this is a good change and others believe the opposite, but either way, this decision affects the school greatly. Superintendent Michele Starkey feels this is a good change for the school corporation.
"I am thankful that we are at the point that we can remove the mask mandate," Starkey said, "I do believe that this was the correct choice. This allows us to move forward, without the required contact tracing and quarantining. Hopefully, we continue on this positive track and are able to get back to a normal school environment."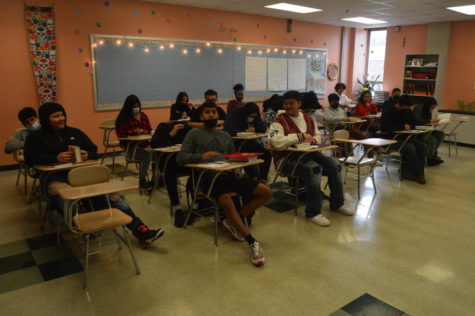 Though it can be easy to get caught up in the excitement of discontinuing masks, some staff are worried it could be too early. The corporation was hit hard with COVID-19 in recent history and there's a lot coming up for the end of the year, including the swing choir Disney trip, prom, and graduation, so many people are hoping things won't begin to go south.
"With all the challenges we've faced trying to put on choir concerts and musical plays for two years with masks on, nobody could be happier than I if we can safely discontinue their use. I just hope it isn't premature. I'd hate it if the virus makes another surge and we would all have to mask up again," choir director Timothy Cahalan said.
Having masks has been a very difficult addition to the school since it makes it hard for teachers and staff to recognize and differentiate students when half their face is covered. Many teachers and staff enjoy having a bond with the students, but it became difficult due to masks.
"I support the lifting of the mask mandate at this time. We will be able to see some of our students' faces now. For me, the past few years have been a real challenge to recognize students and put a name with a face," Principal Matt Jones stated.
There's a split between students with different opinions. Evan Gay is a senior who stood up against the mask mandate at the most recent school board meeting being lifted.
"I personally am not a fan of lifting the mask mandate. I feel like it's a slap in the face to the vulnerable and immuno-compromised who live in Logansport. With something as serious as a pandemic, I don't feel like we should be giving up just because it's getting hard or it's winding down for a bit. We should see it through until the end," Gay said.
On the flip side, some students chose to remove their masks. Everyone has their own reasons and opinions for choosing to proceed the way they do, and sophomore Casen Lake believes that this is a good time to try new things.
"I believe that it's a good time to test the waters and allow masks to be optional." Lake stated "I see why some people will continue to wear them. I even think there's some situations where I should, but for the most part, I will continue to respect others opinions on the issue and the safety concerns of why some will still wear them. As for me, I will only wear one when needed or around vulnerable people or situations. I see this as an initial way to slowly ease back to normal and be able to see everyone's smiles and facial expressions again, which is a great way for humans and especially kids to express themselves. I hope that progress to normal continues and I myself will continue to monitor the science and news of the pandemic and base my opinion on that."
Leave a Comment
Your donation will support the student journalists of Logansport High School. Your contribution will allow us to purchase equipment and cover our annual website hosting costs.
About the Contributors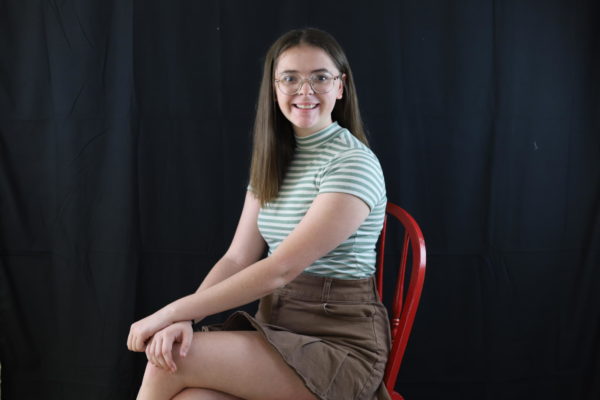 Carissa Dawson, Multimedia Editor
Carissa Dawson is a junior at LHS. Dawson has been on Magpie staff since the middle of her sophomore year and has helped briefly with social media promotion...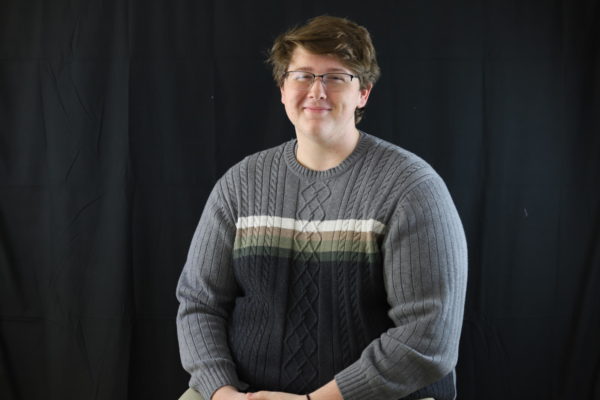 Payton Mucker, Business Manager
Junior Payton Mucker is in his second year of Magpie and is the Podcast Editor as well as a photographer within the staff. Previously, he was the Social...