Century Career Center Importance
The Century Career Center provides quality career and technical education programs to students from Logansport High School and also other surrounding schools, including Pioneer, Caston, Rochester, Lewis Cass, Carrol, and Winamac High School.
Students gain many opportunities while trying to figure out what they would like to do for their future careers. Century Career Center provides multiple College and Career Pathways, including Health Science, Agriculture, Media and Communication, Criminal Justice, etc. Teacher Jeanie Goad, who teaches in the Health Science department, shares why she feels the Career Center is important for graduation.
"I would say that it is important for graduation because down here we give more hands-on experience in a lot of the classes, and I think we bring real-world experiences to the classroom," Goad said.
Being taught by teachers who have already been through their field of study gives students a more empathetic way of learning.
"A lot of times we can tell students experiences that we've had, so it might be something that helps them understand or grasp the concept or just get a good feeling about whatever that content is if we can give them examples and life experiences," Goad said.
Another opinion of why the Career Center is important for graduation is to become familiar with the field of study that the student thinks that they are interested in. Students who live in other places, who do not have the Career Center option, may go into college thinking that they want to go into one career that they don't know much about, but then, later on, decide that they want to do something different.
"I think it gives the student a better understanding of what careers are all about and helps them not waste time," Principles of Healthcare/Anatomy and Physiology teacher Kathy Rozzi said, "This course, I'm sure has helped students learn more about health careers, and it's going to help them not to waste time going in one direction and then find out later on that it's not what they want to do."
It is important to get these Century Career classes so students can get the advantages once they get to the next level after high school. According to the Century Career Center website, they offer dual credit courses for students attending the Career Center.
"Century Career Center has partnered with Ivy Tech Community College and Vincennes University to offer 50 dual credit courses for students attending the Career Center."
This plays along with how different the Century Career Center is from the actual high school. Rozzi also shares her thoughts on this.
"The way I understand it is that it's career based. The Career Center is all about different careers whether they are college or technical school, or not any of those things. Whereas, I feel as if the high school's focus is mainly getting everybody to college more than anything, and the Career Center is more helping students find their right career path," Rozzi said.
Career Center Pathways
Advanced Manufacturing
Introduction to Precision Machining
Precision Machine Technology I & II
Introduction to Welding
Welding I & II
Art, Media, & Communication
Introduction to Commerical Art & Graphic Design
Commercial Art & Graphic Design I & II
Commercial Digital Photography
Introduction to TV & Radio Production
Television & Radio Production I & II
Building & Construction
Introduction to Building Trades
Architectural Design
Civil Engineering & Architecture
Business & InformationTechnology
Computer Technology Support – IC3
3D Computer Animation I & II
Introduction to Programming and Software Development
Programming Software Development I & II
Introduction to Business
Sports & Entertainment Marketing
Accounting & Financial Responsibility
Marketing in Hospitality
Business Math
Entrepreneurship and New Ventures
Advanced Career Information Internship
Criminal Justice
Introduction to Criminal Justice
Criminal Justice I
Criminal Justice II (Police Science)
Education and Training
Early Childhood Education I
Early Childhood Education II
Professional Career Internship
Interdisciplinary Cooperative Education (ICE)
Engineering, Science, & Technology
Introduction to Engineering Design
Principles of Engineering
Computer-Aided Design (CAD)
Engineering Design & Development
Health Science
Introduction to Health Science I
Health Science II – Medical Law & Ethics
Health Science II – Introduction to Medical Assisting
Health Science II – Pharmacy
Medical Terminology
Health Careers II – Exploration
Anatomy & Physiology
Health Science II – Certified Nursing Assistant
Transportation
Introduction to Auto Service
Automotive Service Technology I & II
Introduction to Automotive Collision Repair
Automotive Collision Repair I & II
Leave a Comment
Your donation will support the student journalists of Logansport High School. Your contribution will allow us to purchase equipment and cover our annual website hosting costs.
About the Contributor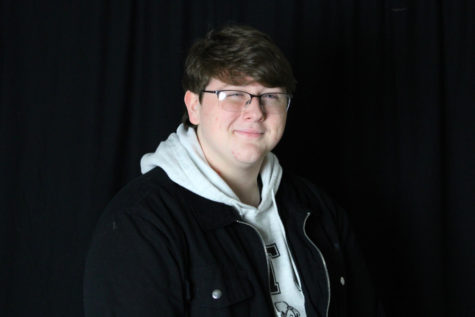 Payton Mucker, Social Media Editor
Junior Payton Mucker is in his second year of Magpie and is the Podcast Editor as well as a photographer within the staff. Previously, he was the Social...