Adventures in Chicago Chinatown
The most talked-about field trip this year would have to be the Chinese Club's field trip to Chicago's Chinatown. The trip occurred on October 9th, and every seat on the bus was taken; not one was left empty. In the matter of just one week, all of the spots were taken due to the limit of only 40 students being allowed to go.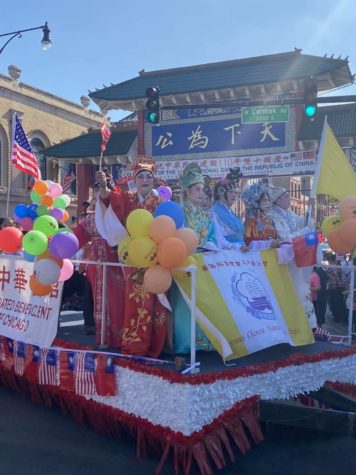 "The bus was completely full; everybody that signed up was there and ready to go. You could see just how excited everyone was. I know for me I was ready to get there. After a while, it was just super uncomfortable, and there was even less room coming back because of all the things we bought. On our way back, everyone was super exhausted and slept most of the way home. Overall, the trip was super fun, even the bus ride. There were so many times we couldn't stop laughing," sophomore Kylee Langley said.
Most of the students already had a plan on where they wanted to go. Some of the places were gift shops, restaurants, and the museum along with the library that was close by.
The Chicago Public Library Chinatown Branch can be seen from far away due to its large size and beautiful glass windows. On the inside, it consists of a large staircase and shelves that hold hundreds of different genres of books along with many places to sit for readers to read comfortably.
"The first place that my group went to was a little gift shop because we planned ahead on the bus ride there. Our plan was to find as many gift shops as we could to look around and find things that we normally don't see in town," freshmen Kailyn Langley said.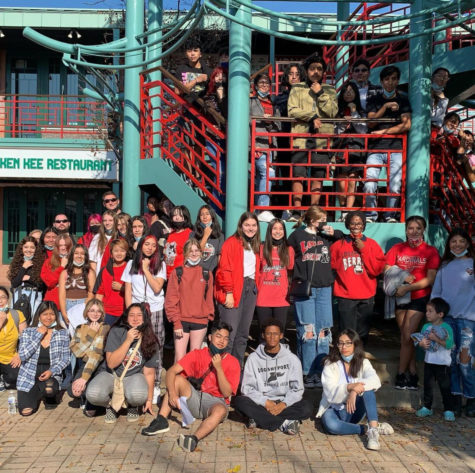 Not only were there shops and restaurants, but there was also a parade celebrating the National Day of Taiwan.
"I was most excited for the Double Ten Parade Celebration on our Chinatown trip day; it was very educational for our students to experience the real Chinese culture performance and parade. Also, I hope that the students used their Chinese knowledge that they learned in class with the Chinese speakers in real life," Chinese teacher Yi-Chun Lin said.
Some of the students that attended the trip shared some of their favorite things while exploring the town. Students were exposed to different styles of buildings and art than what is typically found in Logansport. It really shows the different architectural styles.
"My favorite thing about going to Chinatown was seeing all of the Chinese art and architecture throughout the town. The buildings were beautiful, and it made you feel like you weren't just in Chicago, but in a place with rich Chinese culture," sophomore Kelsey Thomas said.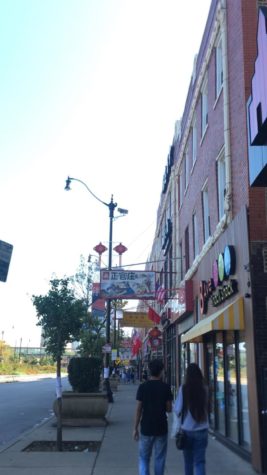 Junior Jaden Chin Hong shared how one of his favorite places that he went to was the Chinese and American History museum. It was founded in 2005, and it teaches Chinese American culture with exhibitions and through education. Two stone dragons can be seen while entering the museum along with six glass windows and four large windows by the main door.
"My favorite thing about Chinatown was the Chinese and American History museum. It was very informative, and it gave me a bigger grasp of the history of Asian Americans. I also decided to go to the library, along with my group, because I love literature and other cultures' history," Chin Hong said.
There were many chaperones that attended the trip, those being Lin, Chunmei Guan, Kevin Reed, Phyllis Handschu, and Joshua Hunnicutt. Each student gathered into a group and was chaperoned by one of the many teachers, but also had the freedom to explore wherever they wanted to go.
"I would most definitely go again if I had the chance. We were able to do so much and didn't have to worry about pre-scheduled events. We got to go where we wanted to, and we left feeling like we did everything we wanted to do. It was a fun experience," Thomas said.
As a whole class, each person along with chaperones expressed how they would most definitely be attending next year's trip and the future trips to Chinatown.
"I would like to take students to Chinatown every year if we have the chance to; even though it is a lot of planning before the trip and a lot of stress, I still worry about students' safety the whole time. I think students need to be surrounded by authentic Chinese culture," Lin said.
Other trips staff want their students to look forward to if they are approved by LCSC include going to China or Japan.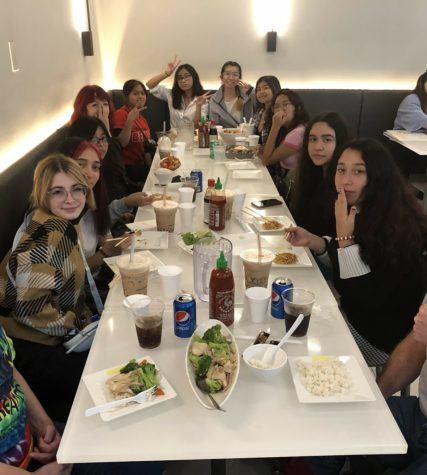 "Learning by doing, thus, I would like to question my kids and make them do an action plan after they get back from the field trip. If they really enjoyed it, we may plan to go abroad for the summer to places such as China, Singapore, Korea, Japan, or other Asian countries for their future career references," Guan said.
Overall, the trip to Chinatown was a big success and an amazing experience for all. If students continue to take precautions and have the desire to learn about different cultures, there is no doubt that there will be many more trips to look forward to for future years to come.
"There were not exclusively Chinese shops and restaurants. There were also Japanese and Korean places to shop and eat. It felt more like a conglomerate of Asian culture than exclusively Chinese. I feel like this trip was more than just buying souvenirs and eating good food. We got to see examples of Asian cultural practices and met many people with different lifestyles than our own. I learned so much on the trip and left with an even greater appreciation for Chinese and Asian culture than I had before," Thomas said.
Leave a Comment
Your donation will support the student journalists of Logansport High School. Your contribution will allow us to purchase equipment and cover our annual website hosting costs.
About the Contributor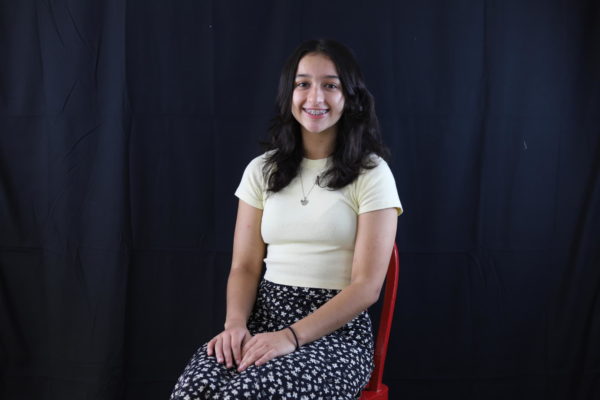 Emily Sanchez, Managing Editor
Emily Sanchez is a junior and has been a part of the staff since her freshmen year in 2020. Emily currently serves as co-Managing Editor. She enjoys writing...