Handprints on the Walls of LHS
In 2011, the LHS community started a tradition that each year students must leave a handprint after graduation.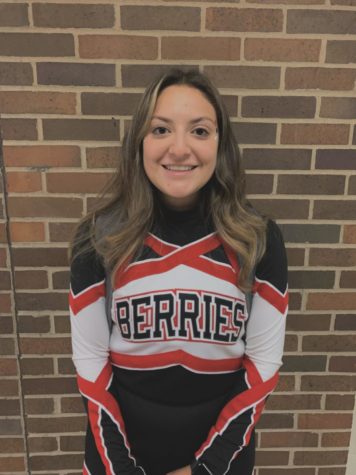 "The handprint wall is a place for older people to leave their mark, a sense of accomplishment. The wall is the culmination of K-12 education for students, and even more so, the high school years are a huge part of a student's life. It's great to see it on open house or 8th grade transition night when parents and younger siblings look for their older brother's handprint and get a photo next to it. We hope the handprint walls inspire other students to make sure they are putting up their hands after four years," principal Matt Jones said.
Eventually, due to the limited space of LHS, they have to remove the handprints.
"We will not remove the handprints until ten years after a graduation class. Initially, when we started in 2011, we decided to leave for five years. Since then, we've moved to ten to allow ten-year meetings to tour the campus and see their impressions. If space permits, it may take a little over ten years," Jones said.
However, senior Kayla Ortiz argues that handprints should remain.
"I think that LHS should not remove the old handprints; they are very important and the former Berries that could have left their mark on LHS. I think instead of removing them, just make room for more handprints because there is room for more. We have blank walls on all sides," Senior Kayla Ortiz said.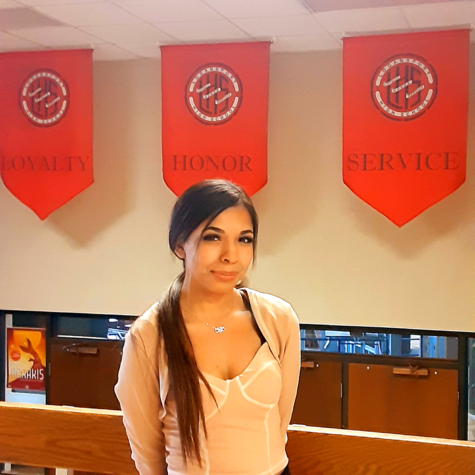 Senior Yesenia Baltazar sees the importance of keeping the handprints.
"It is a bad idea for them to remove the handprints because it just makes us feel bad and because I think that having the handprints on the wall means something very important because they can show that they were able to do it and that they never gave up, so that others will not give up and will continue to fight, like others who fought, " senior Baltazar said.
Sophomore Maria Sol stated that the handprints should not be removed.
"I consider that it is not appropriate to erase them since it is part of the history of the people who already attended school, and they are part of their memories of when they were students," sophomore Maria Sol said.
Senior Genesis Reyes gave feedback on how valuable LHS school mark fingerprints can be.
"I don't agree that the school wants to remove old handprints. High school can bring us many ups and downs, but it is also a good place where you can create good memories with your friends and staff. It reminds us of the best moments of our life. When you have good childhood memories, you become happy people because high school is one of the most important times in a person's life, and it can really prepare their futures, careers, and adult lives. High school teaches us self-confidence, motivation, and a willingness to always do our best," senior Reyes said.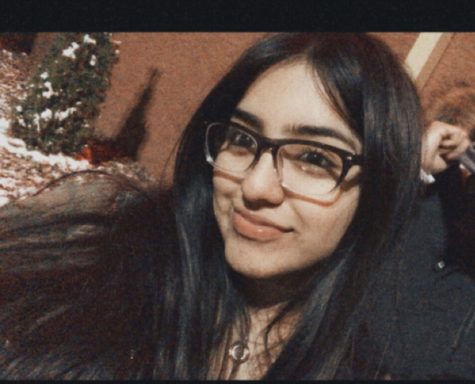 Senior Juanita G. Marin thinks about old handprints and why they shouldn't be withdrawn.
"In my opinion, they shouldn't remove old handprints since initially students come in with the idea of ​​having their handprints on the walls and making it a memory from high school and then erasing them," senior Marin said.
High school students think that handprints are an achievement to keep going for.
"I think that the school should leave the old mark because you can look back and have a memory; something that can say that they were part of Logansport High School. Leaving the handprints can make one happy knowing that they are still there and not feel as if one has already been forgotten; it is a nice thing to see that your handprint is still there and that they see that you made an effort to be able to finish in the school of high school," senior Guadalupe Lopez said.
Leave a Comment
Your donation will support the student journalists of Logansport High School. Your contribution will allow us to purchase equipment and cover our annual website hosting costs.
About the Contributor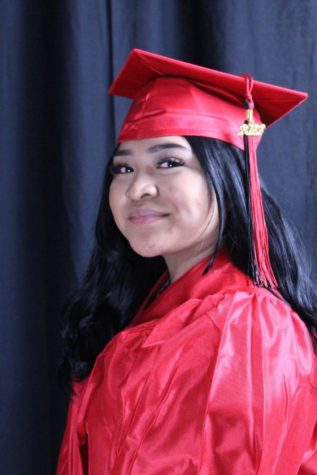 Rosalinda Marcos, Sports Section Editor
Being on the Magpie staff has helped me a lot. I cannot begin to describe the immense impact my three years as a staff member have had on me. So many life...