News Briefs: Senior Gets Interrupted at School Board Meeting
On Monday, February 14, 2022, the school board decided to revoke the mask mandate. Whilst discussing this, senior Evan Gay stood up and decided to share his opinion. Gay stood up and proceeded to explain the details behind his opinions and own prior research. The local citizens didn't react well to the facts that Gay was presenting. Adults began interrupting the high school senior with buzzer sounds and their own personal opinions.
"I mainly went up to speak due to the overwhelming amount of unscientific misinformation being thrown around about masks, such as that they don't work, they are a conspiracy, etc. all of which are not true. This misinformation can hurt people," Gay stated
The 17-year-old explained that he was nervous to speak. He was confident in his research, and he was certain that he knew what he was talking about. Gay didn't let the immaturity of the adults in the room affect him too much.
"It was nerve-wracking, but I ultimately didn't take the people who were interrupting me too seriously," Gay said, "We have the facts, and they don't, and nothing will really change it. It's different when you know without a doubt that you are right. If there was a part of it that got me the most upset, it was that they were denying the death toll for COVID (950,000)."
New Courses For The Upcoming Year
As the academic year 2021-22 comes to an end, there are new things to look forward to in the coming year. New classes will be available for all students to sign up for next year, among other things that will help students later with their pathways.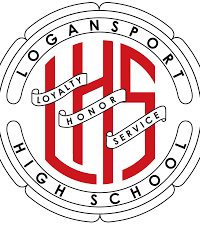 "We are adding dual credit art appreciation with Ivy Tech Community College," principal Matt Jones said, "Our new art teacher, Mrs. Ingalls, will be teaching the course. She is well-versed as an adjunct professor of art appreciation while teaching on Ivy Tech's campus and other fine arts classes at IUK. Adding a college-level art class gives our students rigor and enhances the already robust fine arts pathway. Many college majors require art appreciation, so it is beneficial for Logansport High School students to take right here on our campus and for free. I recall taking art appreciation at IU and would have taken it in high school if offered."
Other newer classes that will be offered next year will be a photojournalism class along with the officiating classes.
"The photojournalism class is a good opportunity for students who like taking photos and telling stories. Students will learn how to take good photographs and how those photographs can be used to tell a journalistic story. Also, students can apply to join either 'LHS Magpe' or 'Tattler' as photographers after the class. It's a great chance to take photos and tell the story of the school," journalism teacher Chris Pearcy said.
Upcoming School Concerts
At Mchale Performing Arts Center, the band and choir have concerts coming up. The schools performing are Logansport High, Logansport Junior High School, and Columbia Sixth Grade Academy. They have been preparing for this concert for a couple of months. On Tuesday, March 8th at 7:00 p.m. The choirs will be performing many of their songs. Their concert is called "Sounds of Spring" in the time for spring.
"Though our concerts are always well attended, much of our audience is made up of parents and family of the students performing. We believe, though, that any students or staff members who choose to attend will certainly enjoy it, as its music will appeal to all ages," choir teacher Tim Cahalan said.
On the other hand, the band will be performing Wednesday, March 9 at 7:00 p.m. Band director Ned Boyd says this is his favorite concert of the year.
"We play some very fun music. We feature the hot soloists, and we celebrate the amazing progress the beginners have made. We will also announce the destination for our next band trip," Boyd said.
Here are some of the songs the choirs will be singing.
"Among the highlights will be the Swing Choir's performance of selections from their upcoming Disney World performance, including a medley of songs from the recent Broadway musical" 'The Jersey Boys' as well as the combined LHS choirs performing a great arrangement of the 1980's pop time 'Africa,'" Cahalan said.
Here are the songs the bands will be playing.
"We will be doing a mix of pop tunes, the Lion King, Darth Vader theme, Incredibles as well as two songs featuring out and coming soloists," Boyd said.
Prom 2022
Many high school student looks forward to one thing: prom. This year, prom is coming back in full swing.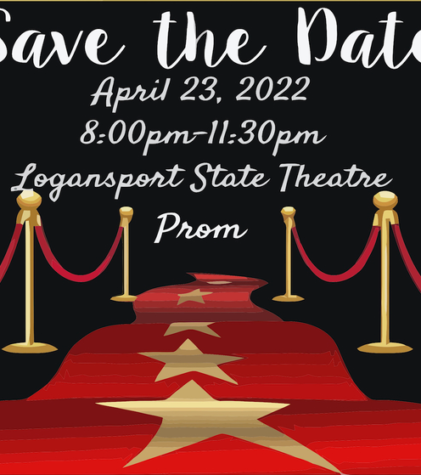 Prom is on April 23, 2022. This year it is at the Logansport State Theatre from 8:00 p.m. to 11:30 p.m. The theme this year is Met Gala.
Science teacher Laura Morgan, who helped organize last year's prom, explains the struggles they had last year,
"The biggest issue was uncertainty. We did not know if we were going to be allowed to host a prom; we had to plan out various scenarios that would allow students to be adequately spaced out; we had to create prom in a space where it had never been done in the past so we had no experiences to draw from," Morgan said.
This year, because COVID restrictions have lessened, students can expect a "normal" prom with little to no restrictions.
"I'm really looking forward to prom. It will be nice to be around my friends at a school function for one of the first times since COVID," junior Gracie Kitchell said
FAFSA Family Night
A Spanish translation of this article is available as "Noche Familiar de FAFSA."
The next and last FAFSA workshop night will be held Wednesday, March 9 from 3:00-7:30 p.m. in the ACHIEVE Center. There will be a FAFSA Family Meeting to help families and students complete the FAFSA form online.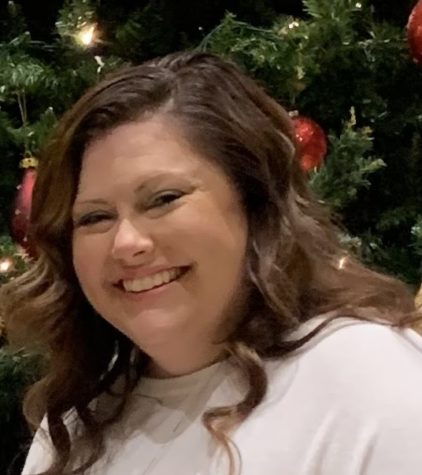 "Students should complete the FAFSA because it helps them receive grants, scholarships, and loan opportunities through their college or university. FAFSA stands for Free Application for Federal Student Aid. It is a form that assesses your family's financial needs and provides you with options for scholarships, grants, and loans. After completing the free form, you are provided with a Student Aid Report (SAR) that gives the schools you thought about an estimate of the type of funding you may qualify for," ACHIEVE Center Coordinator Abby Lundy said.
If you are looking to obtain merit-based scholarships, they will most likely require the FAFSA.
"Even if your family makes a lot of money and can afford college, it's worth applying because you may qualify for federal aid. Also, government loans tend to have lower interest rates and better repayment options than private loans. Also, if you are looking to earn on merit, you will most likely need the FAFSA. The deadline to complete the FAFSA is April 15, 2022, and the FAFSA must be completed each year you attend college. And that is why we help families and students to fill out the online form. Both the student and the parent must complete parts of it. Some families have special circumstances and have questions about how to complete the form correctly. We also have translators available on these nights," Lundy said.
Noche Familiar de FAFSA
An English translation of this article is available as "FAFSA Family Night."
La próxima y última noche del taller de FAFSA se llevará a cabo el miércoles 9 de marzo de 3:00-7:30 p.m. subterráneo. en el Centro ACHIEVE. Habrá una reunión familiar de FAFSA para ayudar a las familias y los estudiantes a completar el formulario FAFSA en línea.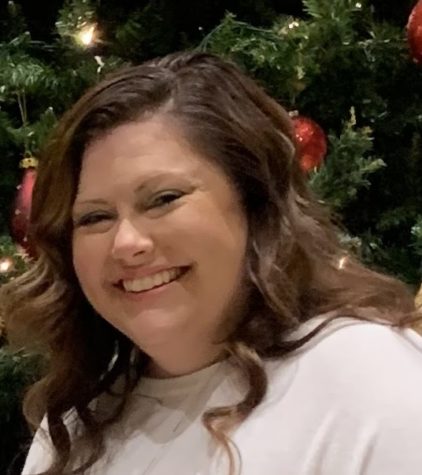 "Los estudiantes deben completar la FAFSA porque les ayuda a recibir subvenciones, becas y oportunidades de préstamo a través de su colegio o universidad. FAFSA significa Solicitud Gratuita de Ayuda Federal para Estudiantes. Es un formulario que evalúa la necesidad financiera de su familia y le brinda opciones de becas, subvenciones y préstamos. Después de completar el formulario gratuito, se le proporciona un Informe de ayuda estudiantil (SAR) que le brinda a las escuelas en las que pensó una estimación del tipo de financiamiento para el que puede calificar," dijo La coordinadora del centro ACHIEVE Abby Lundy.
Si estás buscando obtener becas basadas en el mérito, lo más probable es que requieran la FAFSA.
"Incluso si su familia gana mucho dinero y puede pagar la universidad, vale la pena presentar la solicitud porque puede calificar para ayuda federal. Además, los préstamos del gobierno tienden a tener tasas de interés más bajas y mejores opciones de pago que los préstamos privados. Además, si está buscando ganar porque se basa en el mérito, lo más probable es que necesite la FAFSA. La fecha límite para completar la FAFSA es el 15 de abril de 2022, y la FAFSA debe completarse cada año que asista a la universidad. Y por eso ayudamos a familias y alumnos a rellenar el formulario online. Tanto el estudiante como el padre deben completar partes del mismo. Algunas familias tienen circunstancias especiales y tienen dudas sobre cómo completar el formulario correctamente. También tenemos traductores disponibles durante estas noches," dijo Lundy.
Leave a Comment
Your donation will support the student journalists of Logansport High School. Your contribution will allow us to purchase equipment and cover our annual website hosting costs.