Singing to Crowds Again
Another year at LHS means the start of the choir program. The choir program started with the Fall Choral Preview on September 3rd showcasing a variety of fall-themed songs with a beautiful melody and piano accompaniment. This concert pleased everyone with the beautiful harmonies that the different choirs produced.
Sophomore Audrey Spencer, a member of the high school concert choir, talked about the performance this year.
"I think all of the different choirs performed with different qualities. The Swing Choir and combined choirs did the best in my opinion. The high school concert choir fell back a little bit more than normal, but I have hope that for our next concert, we will do a lot better," Spencer said.
The choirs performed very well this year. Freshman Ezariah Bricknell gave his opinion about performing to a larger audience this year.
"Well, we've been in this COVID thing for about 2 years now, but it's going to be really weird knowing that we will be performing at full capacity at the next concert. It will be different, but I think we can do it," Bricknell said.
The LCSC Choirs had not performed for a full-capacity audience in three years. For many students, this was new to them. Choir director Timothy Cahalan is very optimistic about the upcoming year.
"As I look forward to the rest of this year, I expect great things, especially since the choirs are now progressing very quickly. Looking to next year, the Swing Choir should be in good shape, as it always is. Concert Choir will need to retain most of its current members and continue to recruit both incoming freshmen and others in the school who might be thinking about joining choir. Most of our students very much enjoy choir once they get in there and give it a try. That is especially true of men. Once men get a taste of group singing, they're usually hooked; we just need to get them in the door," Cahalan said.
The choir has been through hard times. With members in quarantine, the choir didn't have the same amount of people they would have had. However, students continue to enjoy being in choir and will continue to be a part of it.
"I've never been much of an optimist, but I do have hope that we are going to do a lot better next year as we continue to gain and lose members of the choir. With everything we have dealt with trying to perform for the last two years, I do believe that it is going to be much better next year," Spencer said.
One of the favorites in the choir program, the Swing Choir will have a lot to look forward to. The Swing Choir will once again be performing at Walt Disney World in the spring.
"The Swing Choir looks forward to performing at Walt Disney World in the spring. They will give a performance before a large crowd at Disney Springs, and will also participate in a Disney Broadway workshop during which they prepare, with the help of Disney professionals, a scene from a Disney musical and present it for the parent chaperones," Cahalan said.
2021-2022 Choir Concert Dates
Holiday Choir Concert: Dec. 9 – 7:00 PM to 9:00 PM
Sounds of Spring Concert: Mar. 8 – 7:00 PM to 8:30 PM
Choral Hour of Music Concert: May 13 – 7:00 PM to 8:30 PM
Leave a Comment
Your donation will support the student journalists of Logansport High School. Your contribution will allow us to purchase equipment and cover our annual website hosting costs.
About the Contributors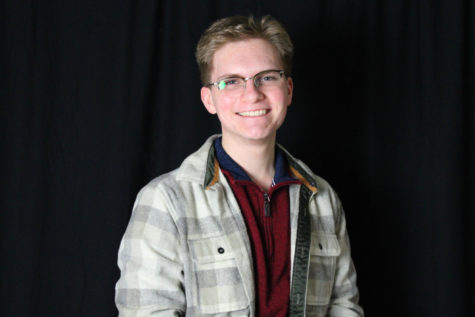 Justin Snay, News Section Editor
In his second year on staff, sophomore Justin Snay is the News Section Editor. He enjoys everyone on staff and wants to continue to learn and work with...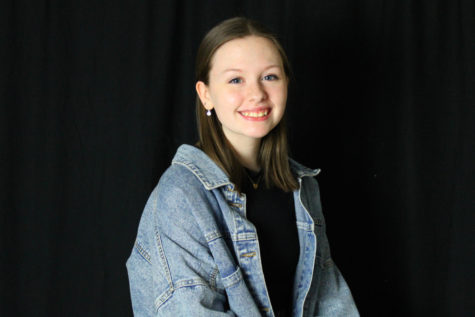 Gretchen Prifogle, Photo Editor
Junior Gretchen Prifogle is a second-year student on Magpie. She has been the Photo Editor for both years. Gretchen enjoys sharing pictures of interesting...