The Importance of Cheer
The purpose of cheerleaders is to get the students excited and to get them to cheer for their team, but there is a lot more preparation for cheer behind the scenes to make routines perfect. 
Timing is big, so everyone has to be at the same speed. Freshman Atlanta Ackerman spends time working on her chants and helping others get on time. 
"Sometimes, I'll call my friends to help to get the cheers, and I'll usually look at the videos they send us to help me improve," Ackerman said. "It is in this way that cheer has helped me in my day-to-day life, it helps me learn things fast."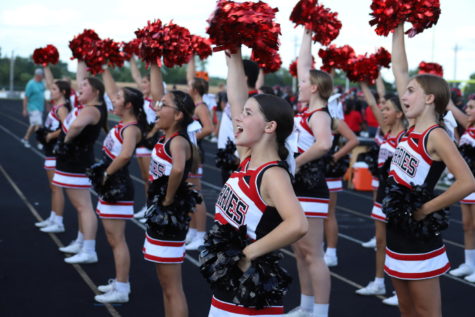 Being a cheerleader can teach a lot of real-world skills.  The girls are held to a high standard because they have the big duty of getting the crowd excited and competing. Besides cheering at football and basketball games, the girls go to competitions. 
"Competitions are something that we just started a couple of years ago. I think it's a great experience for those that compete," coach Mary Pomasl said. "Cheerleading is not just showing up to games and cheering your team to victory. Cheerleading is a very competitive sport that takes a lot of practice, athleticism, and commitment."
Cheerleaders also are expected to have good sportsmanship and represent their school well.
"My goal for the cheerleaders is to represent Logansport High School to a very high standard. They should show good sportsmanship at all activities," Pomasl said. "There are so many life lessons that can be learned by doing any activities such as being on time, working hard, leading by example, dedication and loyalty to your program, being able to work in groups for a productive outcome, knowing the importance of your role and to always show up to practice."
In cheer, there are a couple of groups: stunt, base, back, and flyer. All of these positions have a very important role, but a base is one of the most important because they have to make sure the flyer doesn't fall to the ground.
"My job is to get the flyer up in the sky and make sure that both bases have the same rhythm," sophomore Isabella Lucero said. "The most important thing part about being a base is to never let the flyer touch the ground." 
A flyer has no control over what's going on besides keeping their body firm in the air. They can't control where they get thrown or anything else. The flyer just has to make sure that they have control over what they do with their body.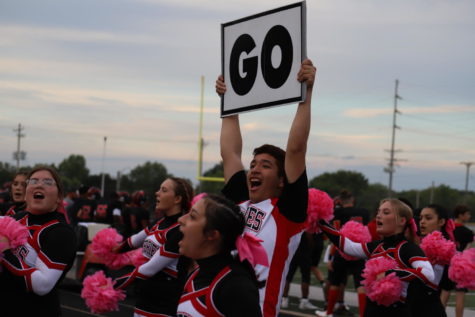 "I am a flyer, and I absolutely love being in the air. This year, my stunt group has improved a lot in such a short amount of time," senior Ashley Aragon said. "The feeling of hitting a new stunt or even just being thrown in the air feels like a relief, but as a flyer, it does get frustrating when all you do is fall on top of others."
Through all the pain, there's always a positive when they hit their stunts. Not just in cheer but in every sport. It's exciting when you accomplish something, not just for that person but for the whole team. Pomasl believes that there's a lot more to cheer than cheering your team to victory.
"As a coach, I like the fact that we can give these athletes the best of what cheerleading has to offer," Pomasl said.
Leave a Comment
Your donation will support the student journalists of Logansport High School. Your contribution will allow us to purchase equipment and cover our annual website hosting costs.
About the Contributors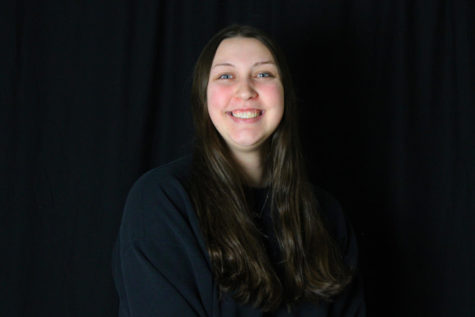 Jerika Razer, Reporter
This is Jerika Razer's first full year on staff, and she is the Feature Section Editor. She is a sophomore at LHS. She has enjoyed her time on staff and...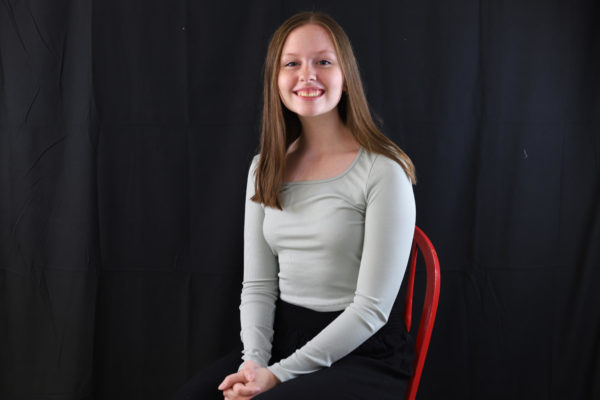 Gretchen Prifogle, Multimedia Editor
Gretchen Prifogle is a senior at LHS and is currently serving as one of the Multimedia Editors. She served as the Photo Editor during her sophomore and...