Behind the Curtain
When getting a show to the stage, there are processes that are talked about less frequently than others. A show makes it to the stage, and the audience can see that the show came together and everything looks like it was effortless.
"When an audience sees a show on performance nights, they seem like a well oiled machine of entertainment. However, it took months of work to get to that point. The director has to breakdown the show and figure out his vision. Once cast, the actors and directors spend months trying to build characters and blocking, which may change frequently from practice to practice. Plus, in the final weeks, the tech team has to build sets, lighting looks, and audio cues. Getting a show to stage is a long process that involves many people working together," Logansport Junior High School Director Chris Pearcy said.
Overall shows are a lot of work, and it all begins with the cast list.
"Casting is often one of the hardest parts, especially when there is a large talent pool. It's a delicate balance figuring out the right combination of actors to make sure a show reaches its full potential and fits the director's vision. Plus, figuring out which student will be reliable is just as important. Unfortunately, as a director, I also know that I'm going to disappoint some talented students when the cast list is posted," Pearcy said.
Casting a show is a difficult process for the director, but the director isn't the only individual who faces difficulties. The actors go through a lot of stress when putting a show together. According to sophomore Finley Gay, this is the hardest part.
"The hardest part is finding your character. After the casting process is all done, you have to decide how you're gonna make your role your own. You need to figure out how they move, walk, talk, and even speak. Yet, it's also one of the most fun parts of it," Gay said.
Of course there's all the difficult parts of a show, but it can also be very fun. Many of the actors view their castmates as family. When people spend so much time together in one space working on a show they love together, it's difficult to not feel like a family. Putting a show together is a process that goes on over a course of months on a weekly basis.
"I've always had like a chorus role, and I've always stood backstage and watched with like the other cast members that were in the chorus," Emily Cole said., "You know all these shows are spectacular. We have all these spectacular soloists that just go up there and absolutely kill their songs, but all of the chorus dance backstage and just belts it right along with the soloists. I absolutely love it. It's what we've done for every show I've been in, and I can vividly remember like picture in my mind standing backspace just surrounded by my fellow cast members singing along with the soloists. We would all say things like they're so good. I'm gonna miss them so much when they graduate. I just remember feeling like part of a group and like you belong. For me, that's really hard I feel isolated a lot no matter where I am, and I had felt isolated theater before, but in those moments it's just you are this cast you are this family it doesn't matter who you are these are your people."
Rehearsals are stressful as a whole, but when being part of a cast. There's so many good and goofy moments. For many people this is the best part of putting a together a show as a whole.
"Probably my favorite part is the mistakes that happen. It makes for some of the best memories. When something goes wrong, everyone's like, oh no this is awful, but then you also have that memory in your head, and then you go back and you laugh at it and yeah it it just makes for some fun memories," senior Ian Snoeberger said.
As a whole, there's many different sides of theatre. There's singing, dancing, acting, and the technical side of things. Getting a show ready is completely different depending on what kind of production a show is. For example, the difference between a straight play and a musical is significant.
"Both plays and musicals can be very complex. Plays and musicals both involve combining acting, sets, lighting, and sound into a cohesive show. However, musical involve next level complexity. In addition to all that, a musical adds in song and dance. Combining and blending all of that for a musical is like a huge puzzle," Pearcy said
The dimension this adds to the show makes musicals liked more by some people.
"Singing has always been a huge part of performing for me, so musicals are more fun. The singing, dancing, and acting all rolled into one is an experience that I'm not soon going to give up, even when I go to college," senior Maggie Fincher said.
Not only directing and acting go into creating a show and getting it to the stage. Often, the least recognized area is technical theatre, even though it helps move the show along just as much as the actors and directors.
"The technical aspect of theatre is just as important," Pearcy said. "Lighting, sound, and set can really enhance the world of the play or musical for both the audience and performers. Every light, sound, or set piece that an audience sees or hears has to be created and launched by the tech team. There is a whole conversation during a show that audiences never hears. A stage manager is on headset with the tech team, keeping track of the show, even adjusting on the fly when things go wrong, and calling cues so that the tech team can do their jobs and support the performers. It takes weeks of prep, but a good tech team can evaluate a show to another level. Their contributions sometimes get overlooked, but with out them, there is no show."
Going into a show, there's thing techies love about the theatre process as well.
"Getting to watch the actors do what they love> I specifically work backstage there so many kids that just get freaked out, and you can watch their friends calm them down, and sometimes you get to calm them down. When they get ready, and they go out there, and they kill it, and then you watch them come off, and they just have so much fun it's really fun to watch," Cole said.
At the end of a show it's very rewarding, considering all the hard work of all the people included in the production, especially for directors, who've been able to watch students work so hard and watch the show come together. They've also seen the students grow and learn so much.
"The most rewarding part is definitely like seeing all the hard work on the stage, like whenever I choreograph something and like I feel like it's a hot mess express in a room, and then seeing it onstage finalized, like getting those goosebumps because everyone just looks so good, and you can tell like they poured everything into it," dance director Sarah Fisher said.
Leave a Comment
Your donation will support the student journalists of Logansport High School. Your contribution will allow us to purchase equipment and cover our annual website hosting costs.
About the Contributors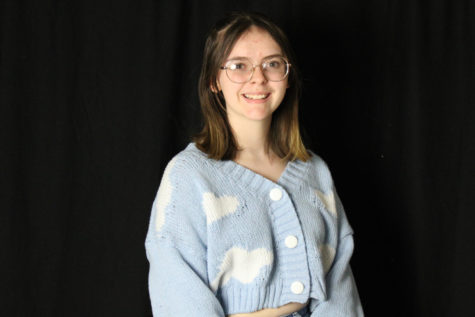 Carissa Dawson, Podcast Editor
Carissa Dawson is a junior at LHS. Dawson has been on Magpie staff since the middle of her sophomore year and has helped briefly with social media promotion...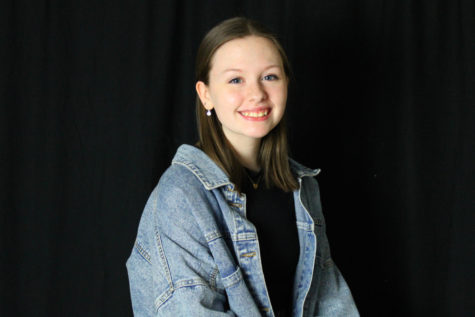 Gretchen Prifogle, Photo Editor
Junior Gretchen Prifogle is a second-year student on Magpie. She has been the Photo Editor for both years. Gretchen enjoys sharing pictures of interesting...