Foreign Exchange Students Reflect about Ending Their Time in the U.S. on a Bittersweet Note
Foreign exchange students come from all over the world to experience American culture. Students come from places such as Brazil, Finland, and Spain, just to name a few. Students stay with host families for the duration of their stay and some even form a close relationships.
Three past foreign exchange students that came through Logansport talk about what it was like being here and how they felt after leaving. Two students were sent home early due to the coronavirus. They were all three spread across many activities including choir, Drama Club, Culinary Club, swim team, and Diversity Club. These students are Gulia Betin from Brazil, Lassi Hiilinen from Finland, and Xenia Ortega Romeu from Spain.
What did you enjoy most about America?
Betin: The experiences and meeting so many nice people were what I enjoyed most about my time in the U.S. With all the interesting and enjoyable classes and extracurricular activities like Mr. Hole's drawing class and Mr. Kinney's Drama Club, the school was always a positive part of the day. 
Hiilinen: The first thing that I thought was pretty cool was that there were different subjects in the school. We don't really have those in Finland. For example, Astronomy is only one course here, but in the U.S., it was a complete subject. The same thing with choir, I had always enjoyed singing. We had a small choir at my high school, but it wasn't an actual class.
Ortega-Romeu: The friends and the activities I was involved in.
What was your favorite memory from America?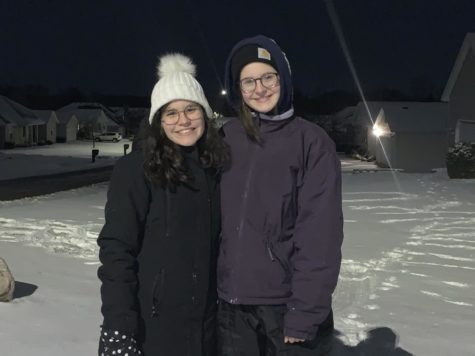 Betin: The best memory was the first time it snowed, and everyone knew how much I was looking forward to seeing the snow. My classroom had no windows, and it was study hall time. Claire sent me a text message saying, "Look out the window, it's snowing!"  When I asked to go outside, I found Ms. Morgan going down the stairs.  When she questioned where I was going, I told her of the text I had received from Claire. "Let's go outside", she said, so I followed her. I burst into tears like a little kid, and I can still clearly recall every detail of that day. We stopped at Claire's class for a big hug on the way back. She was in her Chinese class.
Hiilinen: There were so many fun things, but at least one of my favorite memories was the first time that I performed with the choir. I had never done that before, and it was absolutely nerve-wracking. It was an amazing experience, and it was indescribable, the amount of tension and nervousness. It just created this emotion that I can't really describe.
Ortega-Romeu: A really good memory from America is all the birthday parties we had and all the things we used to do, such as bonfires, games, and so on.
How did you feel about your host family?
Betin: My first host family wasn't a perfect fit, so I switched after the first half of the program. I then moved to Claire and Ms. Morgan's home, who I adored and had always had a great time with. They are the best, and I love them. Best host sister, host mom, and biology teacher.
Hiilinen: They took really good care of me. They were really experienced. I think I was their 36th exchange student. They were like a second family to me. I regret not being able to reciprocate the love that they gave me. I feel like I was unable to return it in equal measure. They really encouraged me to take part in after-school activities and told me things I didn't know about in the school.
Ortega-Romeu: I felt really welcome all the time. I had a great time with them, and I wish them all the best.
What was the biggest difference between America and your home country?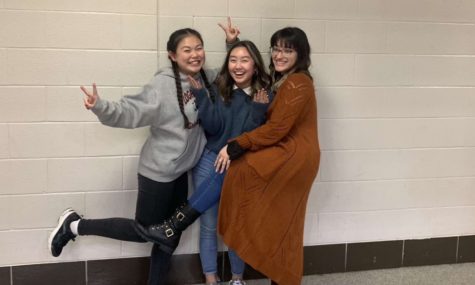 Betin: The biggest difference from my home country was the weather and educational system. 
Hiilinen:  There weren't any massive differences, but something that isn't really a thing in Finland is Sunday church. Like yeah, you can go to church on Sunday, but there isn't these communities that are built into the churches.
Ortega-Romeu: Even though we have a lot of things in common, you can clearly see it is a different culture. There, in the U.S., they are very patriotic, and they have very different customs and traditions from us.
What were you most excited about when going home?
Betin: I was most enthusiastic to see my dog and parents, visit the beach, and return to my bedroom when I got home.
Hiilinen: My family, because I had been away from home for eight or ten months. I don't really remember how long I was there because it wasn't the full year. Seeing my family again was what I was most looking forward to. I had actually not been in much contact with my home country. I actually didn't have much idea what was happening at home, so I was excited to see what developments there might have been.
Ortega-Romeu: I was most excited to go back to my Spanish life and see all of my family and friends.
What did you do when you got home?
Betin: After returning home, I devoured numerous books and, like everyone else during the quarantine, recorded many TikToks. I also submitted applications to a few colleges abroad.
Hiilinen: I'm currently studying and trying to get a job as a security guard. Right now, I'm kind of on the edge, I'm focused on getting a job, but I'm interested in going to college.
Ortega-Romeu: I spent my summer in a camp called l'Arcada xamps, where I did some volunteering and spent a week as a camper.
Was it upsetting to end your stay early due to COVID-19?
Betin: Yes, having to leave so early was very upsetting because I missed out on many of my planned and desired activities. The graduation, the trip to Disney with Mr. Saylor and the Culinary club, the dance recital, etc.
Hiilinen: My host mother brought me from my room to my host brother's room. I was staying with another exchange student from Japan. She brought us both to the same room and told us that because of the coronavirus, they were going to start sending everyone back to their home countries. The first reaction I remember feeling was just complete emptiness. I had suspected there would be some trouble due to the virus, but I had not expected to actually be sent home.
Would you come back to America?
Betin: I've visited the United States a few times; I went back to Indiana last year. I'd go back to the U.S. for a visit, but I don't think I'd want to live there.
Hiilinen: Yes, I would at some point. It's mostly just a time problem for me because there are no restrictions from Finland on going back to America. I would have to get a Visa as well. Anyway, yeah, I would come back. I actually promised one of my friends that I would come back at some point.
Ortega-Romeu: I would love to come back to America.
Leave a Comment
Your donation will support the student journalists of Logansport High School. Your contribution will allow us to purchase equipment and cover our annual website hosting costs.
About the Contributor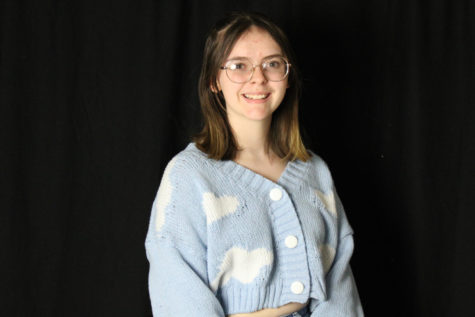 Carissa Dawson, Podcast Editor
Carissa Dawson is a junior at LHS. Dawson has been on Magpie staff since the middle of her sophomore year and has helped briefly with social media promotion...