Libros para Repasar en la Biblioteca
An English translation of this article is available as "Books to Review in the Library."
La escuela LHS tiene nuevos libros para revisar y nuevas colecciones en la biblioteca.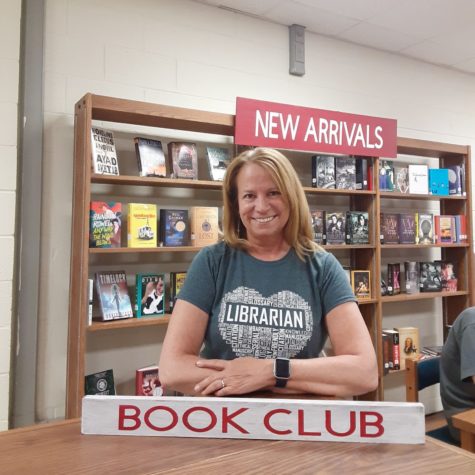 Tammy Minks es maestra de biblioteca, maestra de inglés y presidenta del departamento de inglés de LHS.
"En este momento, tenemos tantos libros geniales de autores minoritarios. Constantemente estoy construyendo nuestra colección y feliz de decir que nuestra biblioteca tiene algo para todos. Nuestros estudiantes aquí disfrutan de libros sobre crímenes reales, fantasía y ficción realista. En este momento, las novelas de Jason Reynold sobre adolescentes y deportes son muy populares", dijo Minks.
El mes de febrero se celebra el primer día del Mes de la Historia Afroestadounidense.
"Para nosotros, el Mes de la Historia Afroestadounidense nunca será solo un mes. La biblioteca está llena de escritores afroamericanos contemporáneos y clásicos para disfrutar durante todo el año. El plan de estudios del Departamento de Inglés aquí en LHS también incluye una amplia variedad de escritores de minorías", dijo Minks.
La biblioteca tiene nuevas colecciones de poesía.
"También estoy ocupado construyendo nuestra colección de poesía, y estos libros salen volando de los estantes. Las colecciones de Rupy Kerr, Amanda Lovelace, Billy Collins y Elizabeth Hopkins son especialmente populares en este momento. Abril es el Mes Nacional de la Poesía, pero celebro a los poetas y la poesía todos los días, ahora también tenemos muchas series populares. La serie Hush, Hush de Becca Fitzpatrick es muy popular y, por supuesto, Neil Shusterman y Scott Westerfield tienen libros de la serie que no podemos mantener en stock", dijo Minks.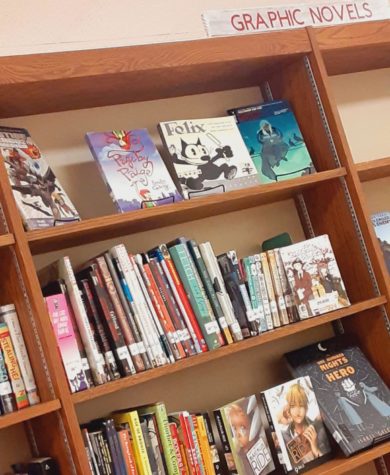 En mayo la biblioteca tendrá nuevos libros para los estados de LHS.
"Acabo de hacer un nuevo pedido de libros que llegarán a principios de mayo. Usó las recomendaciones de los estudiantes como mi fuente principal para ordenar libros. También tomé recomendaciones de maestros y me remití a reseñas en Kirkus, The New York Times Book Review y muchas otras fuentes que se especializan en ficción y no ficción para adultos jóvenes y adultos", dijo Minks.
Continuó explicando que a muchos estudiantes les apasiona aprender.
"He tenido la suerte de conocer a muchos estudiantes lectores apasionados en LHS. Son ferozmente leales a sus autores favoritos y comparten su entusiasmo por la lectura con cualquiera que los escuche. Tienen el deseo de aprender sobre personas que son muy diferentes a ellos y, a menudo, dicen que un libro los cambió de manera fundamental. Por supuesto, hay mucho que ganar leyendo solo para escapar y perderse en otro mundo. Mantiene nuestra imaginación activa, genera empatía por los demás y es el antídoto perfecto contra el aburrimiento", dijo Minks.
Books to review for Black History Month
Leave a Comment
Your donation will support the student journalists of Logansport High School. Your contribution will allow us to purchase equipment and cover our annual website hosting costs.
About the Contributor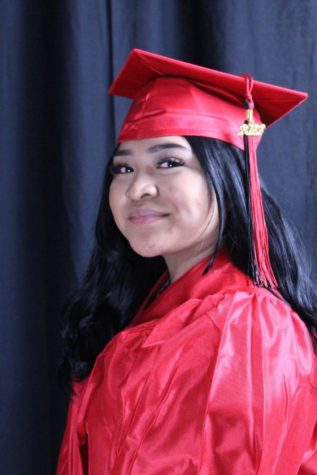 Rosalinda Marcos, Sports Section Editor
Being on the Magpie staff has helped me a lot. I cannot begin to describe the immense impact my three years as a staff member have had on me. So many life...