Basketball Games From a Cheerleader's Point of View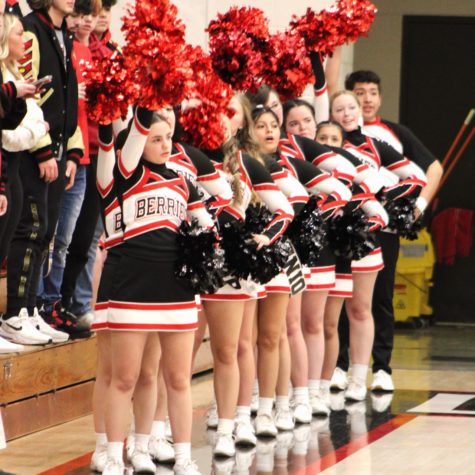 When viewing any sport, there are multiple points of view for a variety of people based on their location in the venue. Some of the viewpoints could be from students, athletes, or spectators. When looking at a game from the perspective of an athlete, it is considerably different than looking at it from the standpoint of spectators. Cheerleaders, for example, can relate.
"I think being able to cheer versus being in the bleachers is different but also very similar," senior Kayla Ortiz said, "It is similar because we are all cheering for the same team and rooting for our team to win. The cheerleaders have to stay positive compared to people who sit in the bleachers, or the student section, who are allowed to yell at the referees and the players of the opposite team. They make rude comments like harassing them, but not really, because it is just high school basketball and it should not be taken that serious. I have only been part of the student section once, and I can say that when I was a part of the student section, I was not paying attention to the game and as focused as I was compared to when I cheer."
Being in the stands, it is not the same as being among the athletes. People in the bleachers are free to do nearly anything they want, but athletes must do as they are told and complete their duties.
"I think the biggest difference is the obvious," Pep Club President Maggie Fincher said, "The people who are cheerleaders and athletes are performing or competing. They have to be clean, smooth, and know what they're doing. People in the stand can go just to hang out and support the team. They aren't obligated to put on a show for the audience, so being in the stands, you can mess around and just have a good time."
It isn't always easy from the standpoint of a cheerleader. They must pay attention to the game and ensure that they are aware of timeouts and the end of the quarters in order to perform cheers.
"It's not easy because you always have to be thinking ahead. On top of doing chants during the game, we have to watch the game along with the refs and coaches. We do different things for every free throw, 30 second timeouts, and 60 second timeouts. You get to learn the game without even realizing it," senior Lorena Alvarez said.
As the games progress, at times cheerleaders have their own opinions about how the game is going. These remarks can sometimes be positive or even negative.
"I always hope we win. Typically, in my head, I try to figure out ways that the plays could have went better. I always root for the Berries," senior Cheyenne Parmeter said.
Another cheerleader also expressed her own thoughts about watching the game.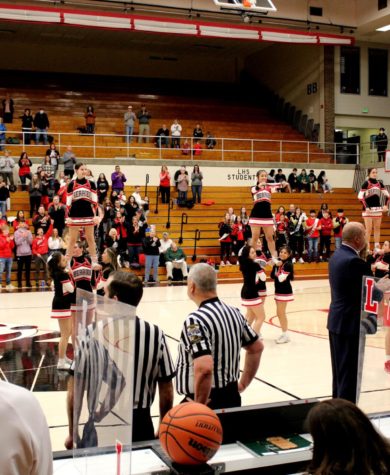 "Depending on how the game goes, sometimes it's really boring and sometimes it's super intense," Alvarez said. "I'm not gonna lie. I don't know a lot about basketball, but it's always interesting to watch the game. Sometimes, if I get too into the game, my thoughts are little mean. I'm a very competitive person, and in my head I'll be yelling along with Mr. Lange and all the other fans who go to the games. Although I don't understand everything, I feel proud to be cheering on my team."
Being in the spotlight isn't always for everyone, but for Logansport Cheerleaders, it seems like a piece of cake. There is little doubt that the enormous amount of tricks and flips that have been seen during the season will get even better for next year's season.
"Cheer isn't always for everyone because you need to be able to motivate yourself and get excited even if the game isn't going your way. You have to keep the crowd going. This season, I've loved performing at halftime shows. For next year, I'm excited to cheer at football games again and challenge myself for the new season," sophomore Alexis Enyeart said.
Leave a Comment
Your donation will support the student journalists of Logansport High School. Your contribution will allow us to purchase equipment and cover our annual website hosting costs.
About the Contributors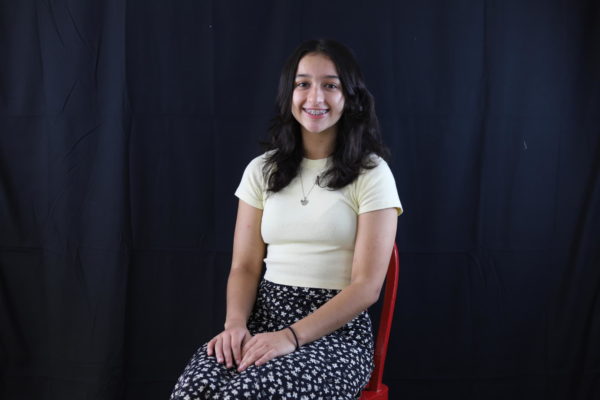 Emily Sanchez, Managing Editor
Emily Sanchez is a senior this year and has been involved in Magpie since her freshmen year in 2020. She currently serves as co-Managing Editor and enjoys...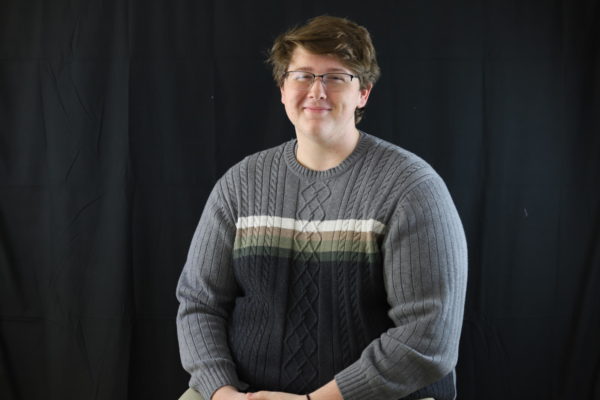 Payton Mucker, Business Manager
Payton Mucker is a senior and is one of the Business Managers. He has been on staff for three years but has been involved with journalism since freshman...