Keeping It Real with BeReal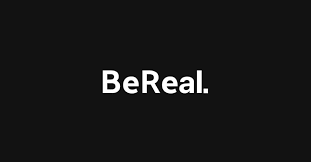 Students have been exposed to a variety of social media sites. Growing up, they have used a variety of programs from Snapchat to Instagram, and have observed how some of them are similar to one another. The development of social media platforms over time has led to the emergence of numerous new platforms. BeReal is one of them.
The app BeReal was developed in 2020 by Alexis Barreyat and Kevin Perreau, although it didn't become as well known until the middle of 2022. The app can be compared to a photo-sharing platform where friends and followers can view a user's activities in real time with an unfiltered photo. Users are asked to be authentic at that very moment.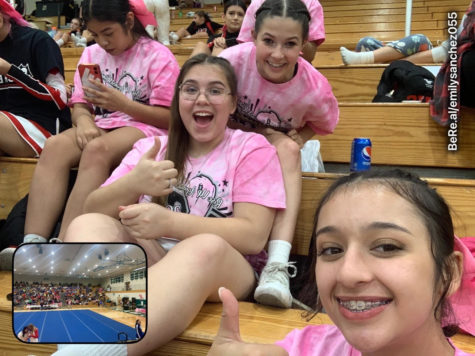 "I think it's a really fun way to see what you're friends are up to," senior Halle VanCuren said, "I think the app is really good to see a different side of people without filters and planned pictures. Everyone just has fun when taking their BeReal."
Although students may like the app, some don't exactly agree with its popularity.
"The app itself is fake to me," senior Yazetl Dominguez Lopez said. "The app revolves around taking pictures and showing off to followers, so are you actually being real at the moment if you're showing off? I also don't see the need to show everyone what I'm doing every day."
Throughout the course of a student's day, at a predetermined hour, a two-minute alert will sound to remind users to complete their BeReal before it is too late to post them. If they are late, it will appear on the top of their photo when they finally post. 
"It really depends on what I'm doing at the moment," junior Lydia Goad said. "If I'm with my friends or doing something productive I will follow the time limit, but some people might not consider that if they want their posts to look fun or interesting."

According to fastcompany.com, BeReal has now passed over 50 million installs worldwide along with the app premiering on Saturday Night Live for a video sketch.
"Honestly, I think the app got popular because of all of the trends on Tik Tok," junior Kyra Walker said. "I personally got it myself because I saw other people using it. People saw that it was getting popular and also fun, so I think that's why it led to so many people downloading the app. The trends make people want to be a part of something."
For many students, their BeReals can be seen at school or around town, but some people worldwide use the app in questionable situations. 
"I think some people can take the app a little too far," Walker said. "I've seen people in dangerous situations on BeReal such as Hurricane Ian. People were posting themselves in their houses and on the streets, which can be extremely dangerous. The app can be all fun and games until something actually happens to someone." 
With the app in the spotlight, some wonder if the app will stay the same or improve as updates begin.
"I feel as if the app is only going to skyrocket from here," junior Xander Wilson said. "As more updates come, I think the app is going to improve, and I'm excited to see what else the app has to offer since apps like TikTok and Instagram are thinking of doing the same thing. It's such a random app, so I'm hoping for more random updates in the future."
Leave a Comment
Your donation will support the student journalists of Logansport High School. Your contribution will allow us to purchase equipment and cover our annual website hosting costs.
About the Contributor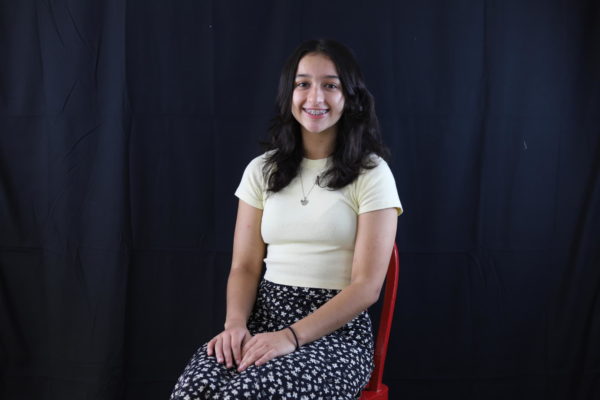 Emily Sanchez, Managing Editor
Emily Sanchez is a senior this year and has been involved in Magpie since her freshmen year in 2020. She currently serves as co-Managing Editor and enjoys...