Modern Day Heros
A Spanish translation of this article is available as "Héroes De La Actualidad."
At LHS, there are teachers and students who have been the reason for other students to continue studying or get ahead. One is president of the Diversity Club Maria Elisa Banuelos, who works for the seven Logansport schools.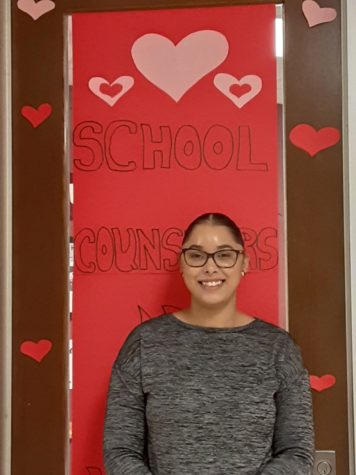 "I moved to the U.S. without speaking the English language, and my family was one of the few Mexican families in Logansport in 1998. The barriers and things that my parents, siblings, and relatives faced due to limited English and lack of community knowledge, the school system, the medical service, and many other key factors, helped me develop the talent and skills I have today to help those who could benefit from my experience," Banuelos said.
Helping other people encourages other people to be positive.
"I believe that being able to help others is a gift that I am happy to share with others whenever I have the opportunity. I do my best to impact others in a positive way. Whenever I help others, I keep in mind my children, my family, my friends and all those who matter to me in life. I want to help anyone as if I were helping a loved one. I also think about what they see, hear and learn about me, especially my children. I want to be their best role model. When I think about my parents, I want them to be proud of me and if they ever find themselves in a situation like mine, I am helping, and if I am not here to help them, I would like to think that there is someone close to them who is gladly helping them," Banuelos said.
Banuelos has been helpful to many of the LHS students.
"Banuelos has helped me to be the person I am now. She has taken me to many places with the Diversity Club, and she also helps me emotionally when sometimes I feel bored. She is one of the people who is always willing to help me, and that is why I have the reason to continue studying," junior Abraham Velásquez said.
Banuelos has also helped students in LHS to translate.
"Banuelos has helped me with my translation tasks and has also helped me feel good because it has helped me in various ways, such as taking me to see some beautiful places. That has made me feel good and thanks to that I want to continue with my studies because it gives hope to continue studying," junior Apolonia Martin said.
Helping other people can make a difference in your day according to Mercy Mata, office receptionist.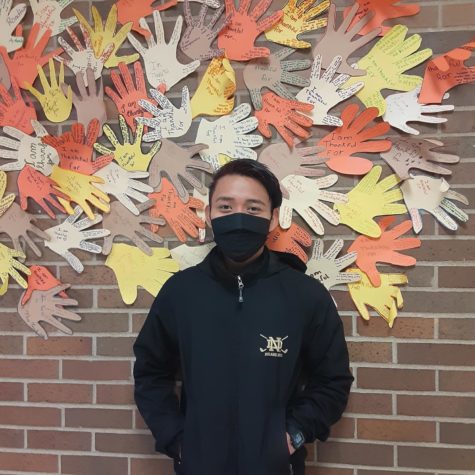 "I love helping others because, besides being a nice gesture, you can help someone achieve something. Whatever it is, it can change someone's day or life. We always have students come into our office and say how much we've helped them or how much we've made a difference in their day. Some have said that they only come to the school because they can walk in and talk to someone. Some of our students go through bad days and just have someone to help them or give them the space to take a breather and then go back to class. Mark the difference. I believe that my way of impacting the lives of others is to be kind, patient and do whatever I can to help our students," Mata said.
The LHS staff helps students take pride in themselves.
"I've had that impact just by being myself, helping our students and seeing their progress. It's important to make sure they graduate, but it's also important to let them know how proud we are of them, to let them know when they're making progress that they're doing great and that they should feel comfortable coming to the guidance office. Asking for help and feeling welcome," Mata said.
In conclusion, helping someone can impact their lives.
"My intention is to serve anyone to the best of my ability and encourage the thought that any situation has a positive impact on our lives, even if it doesn't seem like it at the time," Banuelos said.
Abraham Pedro, junior, said he would like to impact others to show them that they are important and be able to make them smile.
"I personally try to help people with everything I can. I've been in situations where I've felt trapped and someone's help can be something simple, you don't know the impact you can have on that person. because I am not someone specialized in helping, but with what I can and I try to help someone by making a big smile on them so that person is happy. I would like to impress others by showing them that they are important and to be able to get a good smile out of them," Pedro said.
Leave a Comment
Your donation will support the student journalists of Logansport High School. Your contribution will allow us to purchase equipment and cover our annual website hosting costs.
About the Contributor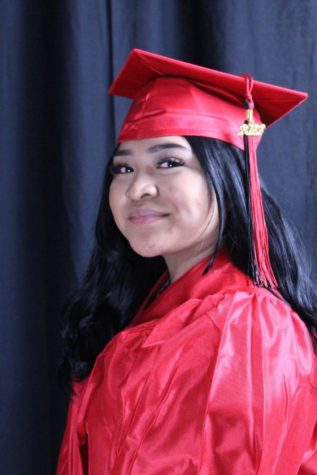 Rosalinda Marcos, Sports Section Editor
Being on the Magpie staff has helped me a lot. I cannot begin to describe the immense impact my three years as a staff member have had on me. So many life...