Las Culturas de LHS
La comunidad Latina está caracterizada por diferentes culturas importantes como los trajes típicos de todos los países del mundo se relacionan con el clima, la cultura y la geografía del país al que representan.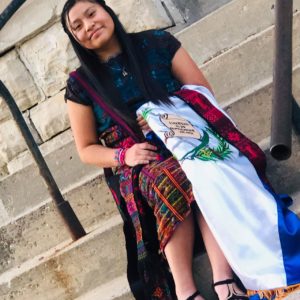 Todos ellos tienen un significado histórico y, en la mayoría de casos, se emplean en festividades u ocasiones especiales. Guatemala se confeccionan con telas coloridas, bordadas o con estampados floreados.
La Falda suele ser de vuelo y la parte de arriba escotada.
"A mi me encanta la cultura de Guatemala porque tiene un significado para mi yo soy de Guatemala y orgullosamente porque me representa como la persona que soy ahora. Algo que es muy valioso para mi es los colores de la bandera que representa la paz porque es un lugar dónde puedes llegar y sentirte en casa," Yesenia Lorenzo, grado 12.
México es una de las culturas con más vida y fascinantes. Conocidos también por el fuerte arreglo espiritual en donde su colección y consumo ritual adquieren una importancia singular.
"Me gusta mi cultura porque muestra quienes somos como humanos, también reevalúa a nuestros antepasados y la forma en que lo celebran y porque todo tiene una historia detrás, no Solo es colorido si no único," Lynette Cruz, grado 11.
Burmese es uno de los países hermosos que me encantaría conocer por las tradiciones que tiene y su gente hermosa.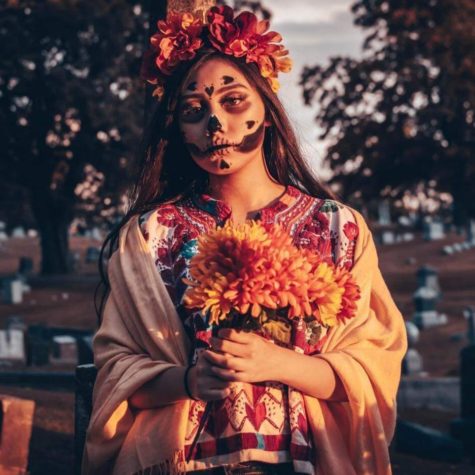 "La ropa de mi cultura significa mucho para mí porque es la tierra que han creado mis antepasados ​​y para celebrarlo, las mujeres de mi pueblo crearon hermosas prendas tejidas con hilos en mi pieza. Algunos tardan semanas, meses e incluso un año en terminar una prenda y cuando me pongo esa prenda tradicional me recuerda quién soy, lo orgulloso que estoy de mi cultura," Vung San Cing, grado 12.
Diferentes tipos de contribuciones, habilidades especiales y experiencias. Que cada cultura resalta, Como el país de Burmese.
Usamos ropa tradicional alrededor de febrero, septiembre y mayo porque nos reunimos para celebrar nuestra cultura. Allí hacemos bailes, desfiles de moda e incluso concursos de canto, es maravilloso ver a familiares y amigos durante ese tiempo, puedes disfrutar tu tiempo con hermosas ropas tradicionales y ver a la gente usar diferentes diseños, una vista increíble de ver," Vung San Cing, grado 12.
Además de tantos países hermosos que se enumeran en la escuela LHS, está la cultura de Puerto Rico, representando un hermoso país.
"Para mí, la cultura puertorriqueña significa el conjunto de tradiciones, creencias y costumbres, incluida la música tradicional, Bomba y Plena. La gente de Puerto Rico es conocida como Boricuas," Arielys Torres, grado 11.
La cultura de Puerto Rico es una mezcla de varias culturas indígenas. Taínos, españoles y africanos. Hoy se le conoce como el Estado Libre Asociado de Puerto Rico debido a sus vínculos con los Estados Unidos.
"Me gusta su ropa porque creo que es un reflejo de nuestra cultura. Para mí los colores brillantes significan lo felices y fiesteros que somos los puertorriqueños," Arielys Torres, grado 11.
Los estudiantes que usan atuendos de diferentes culturas con diferentes diseños y diferentes estrategias piensan que cada cultura tiene sus propias cosas hermosas.
"En conclusión, todas las culturas se caracterizan por cosas como la mitología y la vida física. Esto se muestra en toda la ropa con diferentes bordados o colores," Lynette Cruz, grado 11.
Leave a Comment
Your donation will support the student journalists of Logansport High School. Your contribution will allow us to purchase equipment and cover our annual website hosting costs.
About the Contributor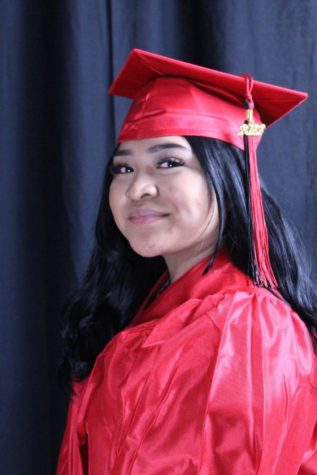 Rosalinda Marcos, Sports Section Editor
Being on the Magpie staff has helped me a lot. I cannot begin to describe the immense impact my three years as a staff member have had on me. So many life...