Whats Cookin' at LHS?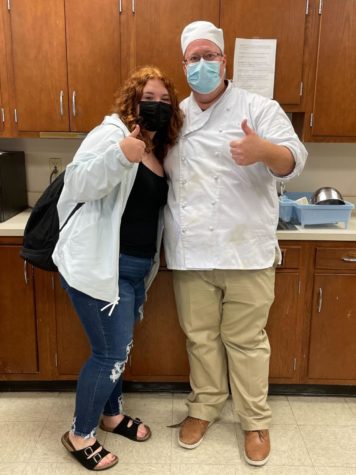 There are so many fun and interesting clubs going on currently at Logansport High School. One of these includes Culinary Club, where students learn the basics of how to prepare and cook different kinds of food while also having fun.
So far, the Culinary Club has had one official meeting after school, additional meetings will follow every other Tuesday. According to sophomore Ivy Padilla, they started preparing food right away.
"I liked it. I thought it was fun that on the first meeting we were actually hands on and actually made something. We made handmade noodles," Padilla said.
In this club, the students focus more on actually making food items hands on from scratch rather than only learning about what goes into it. The goal is to have fun while learning new things, which is why the students get to choose and give some ideas on what they would like to make each meeting. 
"I really enjoy the Culinary Club. I love learning my way around the kitchen and how to make meals/things that we want to make. I enjoy how Mr. Saylor is so involved and caring for his students," sophomore Jasmine Zimmerman said.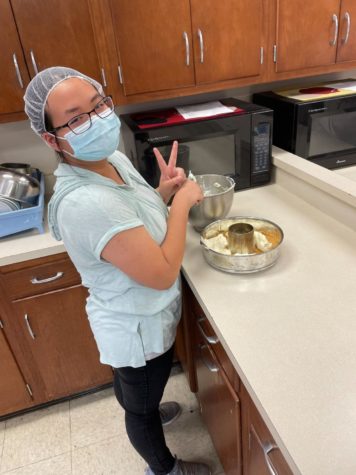 Having a caring teacher makes students feel more in control of what they are learning about, and makes it more fun because they are learning how to make things that sound and look interesting to them.
"I also like how the club is set up. How we have the ability to choose what we want to make and how it is not forced upon us to make things that we don't want to make," Zimmerman said.
The students get to make their own decisions on what they would like to make, which allows them to learn independence and makes them feel heard.
"It's a really fun club; everyone is always positive. Mr. Saylor lets us do things on our own while also teaching us," sophomore Lacie Mcdonald said, "My favorite thing about the club is that we get to choose what we make, and that everyone there is really nice, and we all get along."
This year the Culinary Club is taking a different approach on how things are going to be run. Culinary Club sponsor Todd Saylor explained how his goals for the club are evolving.
"It's evolving  because this year the students are going to decide what they want to learn to do, what they want to do. So, it's really not necessarily my goals; it's the students' goals, and I am going to incorporate what they want," Saylor said.
Incorporating what the students want to learn about gives them an advantage and also opens up new opportunities for them. By joining, students are gaining a lot of good information.
"It is good for the students to join because it gives them opportunities to learn new things, expand their palettes, and have the opportunity to learn how to cook to survive. And, you guys are fun to hang out with, so why not," Saylor said.
The Culinary Club meets every other Tuesday after school in Saylor's room, E113.  If a student has any questions about the club, stop in and talk  with Saylor or get in contact with any of the club members for more details.
Leave a Comment
Your donation will support the student journalists of Logansport High School. Your contribution will allow us to purchase equipment and cover our annual website hosting costs.