Languages of LHS
The LHS community supports the contributions of bilingual students in the Logansport community.
Languages ​​spoken at LHS include Burmese, Cantonese, Chin, Chuj, Creole, French, Gujarati, Karen, Laotian, Spanish, Vietnamese, plus various dialects: Mam, Q'anjob'al, Q'eqchi. Then there are languages exchange students speak: Italian, Portuguese, Catalan, German.
"We are incredibly proud of our diversity at Logansport High School. There is a list of the languages ​​spoken at LHS," Principal Matt Jones said.
The LHS bilingual student speaks two of the languages ​​spoken at LHS. Senior Yverson Jean explains how difficult it is for him to speak in his native language.
"I only speak two languages, one is Haitian Creole and English. I think my language may have borrowed some words from English, but I don't really pay much attention to it. I don't really have a favorite language that I like to speak in. I understand a little French, but I still can't speak it. My mother dialect is different from English because I speak in my language, and when I speak English I do not say it the same. The country where this language is spoken in Haiti," Jean said.
Also, some languages have words adopted from English.
"As for the words that are similar in both French and English, we have pronouncers, so it's the same and also the same pronunciation, and we also have Bourgeois and Bias. So, to tell the truth, there are hundreds of words that have the same root in both French and English, and there are some that I don't have any clue about . This is my opinion for words that have the same root, similar or have the same similarities in both French and English," senior Markes Racius said.
Different students differ in their native language and in their second language, such as English.
"I speak two languages ​​fluently; my language has words in English, and at the same time I like to speak Spanish; although my native language is Chuj Coataneco and also two others, Spanish is easier for me to also speak and write it. And my mother dialect comes from Spain," junior Apolonia Martin said.
At LHS, there are many dialects that are spoken.
"I am very happy to speak the native Oaxaca Mexican dialect of my family because it gives me many opportunities in life, and I also understand many things to be able to communicate with several people or help several people translate into another language such as English, and thanks to LHS, I have learned to speak English," senior Elizabeth Ambrocio said.
Those who speak two dialects of the same language can share a cognitive profile with bilinguals.
"I speak two languages ​​Spanish and English and fluently, but I like to speak more Spanish because that is my mother dialect that comes from Mexico. I can speak several languages, ​​and it gives me many advantages to communicate with everyone like in Logansport High school. In addition, Spanish is one of the languages ​​that we speak the most in many countries and that favors me in several ways, " senior Daniela Nunez said.
Speaking more than one language has benefits that go beyond the joy of being able to communicate with more people at LHS.
Leave a Comment
Your donation will support the student journalists of Logansport High School. Your contribution will allow us to purchase equipment and cover our annual website hosting costs.
About the Contributor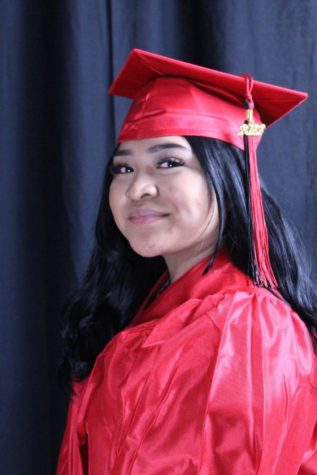 Rosalinda Marcos, Sports Section Editor
Being on the Magpie staff has helped me a lot. I cannot begin to describe the immense impact my three years as a staff member have had on me. So many life...