Showcasing Hispanic Arts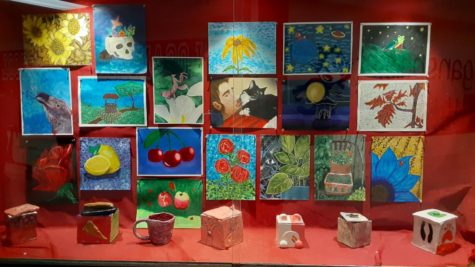 Logansport has always been an accepting town for people of all ethnicities, and Logansport High School is definitely not the exception. Since the early 2000s, LHS has had surges of new students of Hispanic descent. However, many people assume that Hispanic people are all the same, which couldn't be further from the truth. Former student, 2014 graduate Amy Rosales-Moreno, shares her experiences with people confusing cultures, of not only her but her close friends.
"My best friend was from Guatemala, and we were always together. People would always assume we were both Mexican, and so people made assumptions. They would assume we would both dress as part of a mariachi band, or we both love tacos. This was back in 2013, so assumptions were wild, but still the knowledge of all the different Hispanic cultures was very limited back then," Rosales-Moreno said.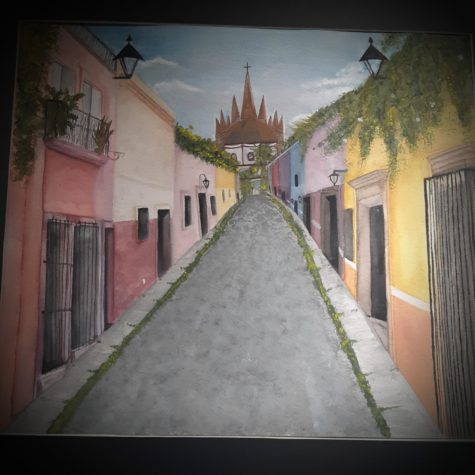 At Logansport High School each year they celebrate Hispanic Heritage Month from September 15 to October 15. Art students were motivated to draw various ways of representing those special dates for the LHS Hispanic Heritage Art Show.
"I love art. Art inspires me to do different things like in this case. What inspired me to do the bull was a photo that I looked at and loved. Since I had never painted a bull with so many colors, it occurred to me to try something new and challenge myself," senior Elizabeth Ambrocio said.
One way the school tried to show the diversity in the Hispanic community is through the art show. Senior Jessica Mateo-Pascual, who currently has artwork shown in the gallery, had this to say about her passion for art.
"I've always been drawn to art; art is a great outlet for many students and having an art show allows these students to exhibit something they're proud of," Mateo-Pascual said.
Most of the students were inspired by what they love most about their cultures.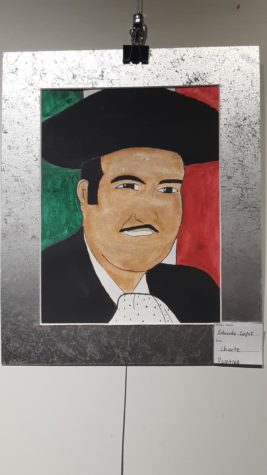 "I was inspired by a photo that touches on Mexico and the places that I could see. The rose was for traditional Mexican shoes called huaraches. The mountain was from a photo, and Mexico has many everywhere. The city is similar to what you see when you visit. This was very personal and a great experience doing it," sophomore Ruby Madrigal said.
This year will be the second year LHS will have a Hispanic art show led by art teacher Amy Werner.
"Last year, we had a Hispanic Heritage show, and it was well-received. The idea came from the EL director Mrs. Graham. We have many Hispanic students in our corporation, so it makes a lot of sense," Werner said.
The art show celebrates and honors the culture and contributions of Latinos.
"Being Hispanic Heritage Month, I had to think to myself 'who is the greatest icon of my culture.' I knew right away that it was going to be him; it was only a matter of time before I wanted to draw him. I was inspired to draw Vicente Fernandez, a Mexican singer who is well known in Latin culture," senior Eduardo Lopez said.
The art show is heavily dependent on student contributions; however, this is not a problem as the art gallery has art all over its walls. Many students, both Hispanic and not, feel very positive and excited for the art show to take place.
"I think it's an incredible opportunity for many of the students in our communities' artwork and creative passions to be shown off during it," freshman Marbella Nievez-Hernandez said.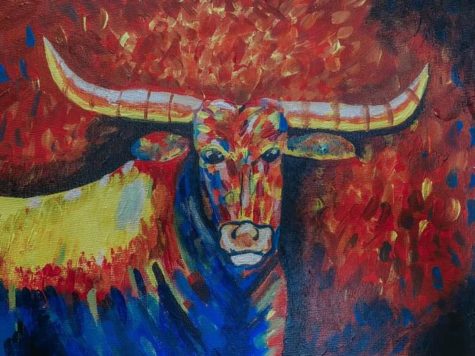 There are many different styles of artwork. There are some portraits, both self and of others. There are also landscape pictures, featuring pathways of distinct towns in Hispanic countries. Different styles of pinatas are placed on the pedestals.
"Going to Mexico every summer and having the opportunity to experience not only the culture of Mexico, but also the day-to-day in Mexico, I was inspired to make a painting of the streets to remember, and I also wanted to share how the Mexican experience was," senior Edith Azpeitia said.
Many paintings have their very own captions, featuring the artist's name, as well as a little background on the art piece as well. Viewers are encouraged to read these captions to better understand the diversity and complexity of these distinct pieces.
Senior Gabriela Lozano expressed her opinion of the drawings in the art gallery.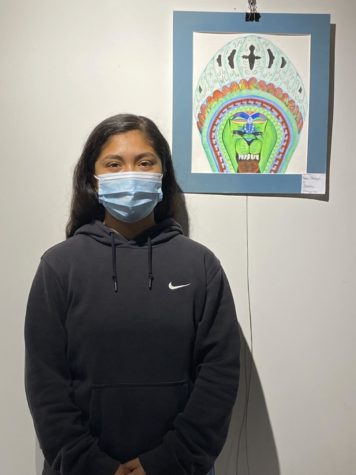 "First of all, my first reaction to gallery art was amazing; my reasoning for reaction was that all the people are in Logansport High School, but they all come from different places, not only from them but also from their families; what surprised me was that those different ones drew something that was about their culture or what they mostly remember about their culture from what they ate. Maybe it was listening to history, seeing images in internet sources, or just going there personally," Gabriela said.
This art show isn't just for high school students; there are students from the middle school levels who have submitted art, showing how many talented kids LCSC in the school corporation deserved to have art showcased. Sixth-grader Mateo Francisco created a piece titled, "Musica Ranchera." Though there is no information from the artist themselves, the title translates to, "Ranch Music." This is very traditional to Mexican music, on ranches in the countryside, typically consisting of guitars, accordions, and trumpets.
Freshman Andrea Rojas-Rodriguez made a self-portrait for the Hispanic Heritage Art Show.
"I showed myself smiling because I enjoy being a happy person. I added our first project because I really enjoy art and thought the colorful design would show how bubbly I tend to be," Rojas-Rodriguez said.
Due to the Hispanic Heritage, various festivals and activities are held where one can see the colors and the arts.
"This summer I went to Mexico, in a neighboring town where they made a festival, that day they put on the mask and dressed in typical clothes called tlahualiles, and that is why I decided to draw the mask of a tlahualiles because I wanted it to be something that I had seen or something that is part of my culture. And, because it is not only something that I know that is part of my culture, but something that I have not participated in, and that is why I decided to paint the mask of tlahualiles," senior Rossy Madrigal said.
The LHS drawings represent beautiful pictures of all the cultures at LHS.
"The things that made my gaze move from one work of art to another were the colors, those colors that signify happiness and joy. The colors that represent Latinos and the excitement of the work of art are all different, each work shows a different place in each country, " Gabriela Lozano said.
Students won't be the only ones who will be able to see the show. The public will have a chance to see for themselves the student's art abilities at the LHS Art Gallery. The reception will take place October 14, 2o21 from 5:30-6:30 p.m. During the reception, there will be a photo booth present with Hispanic music playing. Traditional Hispanic food will be served courtesy of the Century Career Center culinary students.
Leave a Comment
Your donation will support the student journalists of Logansport High School. Your contribution will allow us to purchase equipment and cover our annual website hosting costs.
About the Contributor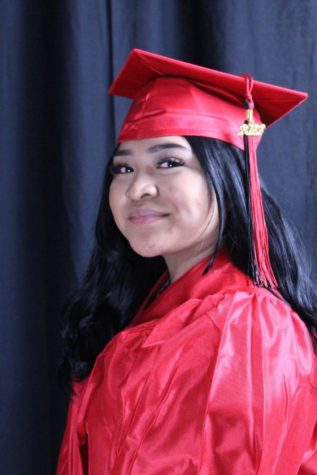 Rosalinda Marcos, Sports Section Editor
Being on the Magpie staff has helped me a lot. I cannot begin to describe the immense impact my three years as a staff member have had on me. So many life...