School's View on the Christmas Season
With the winter season approaching, some of the most popular holidays are around the corner; Halloween, Thanksgiving, and Christmas. Walking through local stores like Walmart can make it seem like these holidays overlap.
An individual can buy both a Harry Potter Halloween costume and a Christmas ornament in one trip. Some people believe that we should celebrate each holiday and not skip them, while other people just go from Halloween to Christmas and skip Thanksgiving.
Stores are changing seasons and getting the Christmas items out, as well as playing Christmas music. Stores sometimes have Christmas decorations in September or October. Some people find that frustrating because there is little separation between holidays.
"I feel it very annoying when stores start getting Christmas decorations in stock in October, honestly not even, more like September. It's honestly so frustrating seeing Christmas decorations in September." sophomore Ared Ruiz said.
Some people are Halloween and Christmas lovers, so when it comes to time for those holidays, they may skip over Thanksgiving, making it seem less important. To senior Attius Picardo, Thanksgiving is one of the best holidays.
"I think the best time for Christmas to start is at the end of November, more like December. December 1st is when we should start decorating for Christmas because everyone just skips over Thanksgiving, and I don't know why. It's like the best time because you get to eat, stuff your face, and get fat. Even be with your family, and I just don't know why people skip over it. The food during Thanksgiving is just top tier." Picardo said.
 People have different traditions during the Christmas season, and Christmas may have a different meaning to everyone, including English teacher Grace Scott. It's her favorite holiday because of what it brings to people's hearts and the happiness everyone has. 
"It represents joy, special times with family, and celebrating the birth of my savior," Scott said. "Christmas is a time to celebrate the people we love with thoughtful gifts. Christmas is shining lights, sweet scents of sugar cookies baking, and the tang of a fresh-cut evergreen."
Scott isn't the only one who feels this way. Sophomore Emma Brown has similar beliefs, but their opinion differs on their true belief of Christmas. Brown still agrees with Scott but just thinks about what she does with her family and what happens during this season.
"Christmas is more about being around family and love less than gifts. Yes, it is fun getting them, but that is not what Christmas should be about." Brown said, "Christmas is one of my favorite times of the year, so I can see my family and have a big family dinner with them."
Many people believe that the reason for people having good spirits during the Christmas season is because of gift-giving. 
"I believe we should carry the spirit of Christmas and generosity in our hearts year-round," Scott said. "I do think that people go out of their way at Christmas sometimes to be a little more generous or kind."
Scott and Brown believe that Christmas is one of the best holidays because of the meaning it has to them, and they get to be with their family. On the other hand, Ruiz and Picardo believe Halloween is the best.
"Halloween hands down has to be the best because you get to dress up and be stupid. Nobody can judge you. For example, you're dressed up as a Pop-Tart, oh cool, but it just dress like that for fun you're stupid. Christmas you open presents, well you get to open presents on your birthday." Picardo said 
Both Picardo and Ruiz have the same beliefs about holidays and traditions. When decorating for Christmas is the same, they think that it's better to start decorating after Thanksgiving. 
"Right after Thanksgiving is when Christmas starts. Like not even the day after Thanksgiving, that same day. When all my family is done eating and leave is when we should start decorating and getting ready for Christmas." Ruiz said.
Family Christmas traditions are different for different and many families. Picardo and Ruiz's families have very similar traditions. They both wait on Christmas Eve to open presents on Christmas night.
"It's really just a night to be with family and my friend, not for anything sad. It doesn't really have a meaning it's just about being happy and forget about everything that's going on. It's just a fun night, all your worries go away" Picardo said.
Leave a Comment
Your donation will support the student journalists of Logansport High School. Your contribution will allow us to purchase equipment and cover our annual website hosting costs.
About the Contributors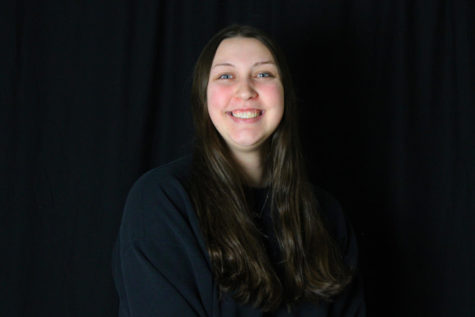 Jerika Razer, Reporter
This is Jerika Razer's first full year on staff, and she is the Feature Section Editor. She is a sophomore at LHS. She has enjoyed her time on staff and...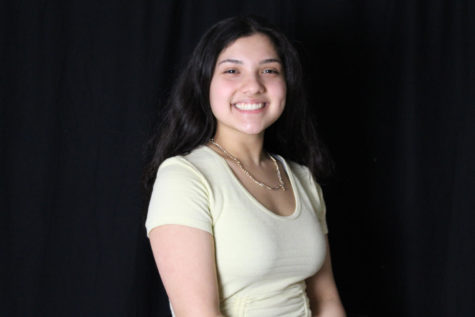 Jennifer Anaya-Serrano, Assistant Photo Editor
Sophomore Jennifer Anaya-Serrano has been a part of the Magpie staff ever since 2021. Starting off as a photographer and bettering her way to become Photo...