Q&A with English Teacher Tony Kinney About His Love of Theatre
What do you like about theatre?
I like the live aspect of it. The fact that you're doing a show that's only going to exist for the amount of time that you're doing it, and you only have one shot at doing it because of the preparation that it takes.
What got you interested in theatre?
When I started teaching, it was over when it used to be Lincoln Middle School, Columbia did a middle school drama program, and Lincoln didn't have one. I was like that sounds like something I'd wanna start, or give a try. So, it's really when I started to do middle school drama is when I first really got involved in it. I was in a couple of things when I was in high school, but it was like two small parts. I played a dead body in "Arsenic and Old Lace."
Do you prefer directing or performing?
At this stage, I'd probably prefer directing. I was in some Civic Players of Logansport stuff, and I enjoyed the acting part of it for that. But, I really enjoyed putting the whole show together as a director.
Do you prefer straight plays or musicals?
That's a tough question. I do get asked that a lot. I like the straight plays because I get sort of total control over what I'm doing, so straight plays are sort of an actor's game. You know it's just me and the actors. I like musicals for how complex they are and the fact that you have to have all these moving parts that come together.
What's your favorite musical or play?
My favorite musical right now is probably "Hadestown," which is currently playing on Broadway, I really like it, and also "Anything Goes" because that was the first musical I did at the high school.
What are some of your favorite memories?
When we did "Macbeth," I played McDuff, which is cool because he's the guy that gets to have the sword fight with Macbeth at the end, and I get to cut his head off and stuff. We did "A Midsummer Night's Dream" a few years ago and that was really cool because that was my first Shakespeare play. Because it's Shakespeare, you can do a lot of different stuff with it, so that was really creative. When we did "Beauty and the Beast" because that show was just huge.
Leave a Comment
Your donation will support the student journalists of Logansport High School. Your contribution will allow us to purchase equipment and cover our annual website hosting costs.
About the Contributor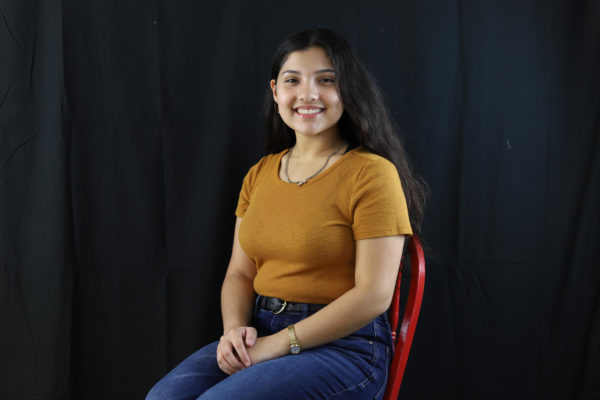 Jennifer Anaya-Serrano, Art/Photo Editor
Sophomore Jennifer Anaya-Serrano has been a part of the Magpie staff ever since 2021. Starting off as a photographer and bettering her way to become Photo...