Q&A with English Teacher Jessica Kranz
What were you doing before you started to teach here at LHS? Why did you choose to teach?
I was a student at Purdue University for five years and started in agricultural communication and then later switched to agricultural education. Then, I told myself that this wasn't working for me and switched to speech and theater ed, and that is how I ended up here. It was my first real job out of high school since I used to work in the post office, waitressed, and babysat.
What is one thing you want to be remembered for if you were to leave LHS?
I would hope that I'm remembered for being compassionate and also uninhibited when it comes to letting my students know that I really do care, and I really do love them all. It's okay to be cooky, weird, and wacky. It's okay because people are going to judge you no matter what, so be yourself and be true to the person you really are. I think my favorite quote would have to be "fight the good fight." No matter what, be true to yourself and be the good person that you are supposed to be, and don't fall victim to making bad choices just because somebody else leads you that way.
What is one thing you have always wanted to do/experience? A dream/goal of yours?
Well, I'm terrified of heights, tall heights. Things like the third rung of a ladder are really scary, but I want to go all the way up on a hot air balloon. I realized that this could be a really bad idea because what if I get up high and it's too late to come back down? It's just a lot of panic, but I really want to do it. I enjoy rollercoasters on the wimpiest level possible along with the swings. We're talking straight up and straight down, and nobody dies.
What is one thing that makes you different from teachers here at LHS? Why? 
I would say that I am staunchly opinionated when it comes to putting things out there without a lot of sugar coating. I want you to be a good person, and I want to tell you when you're making a mistake. I will tell you that. So, I would say that one of those things is that I am a speaker of my mind. I also think that it goes back to what I said previously, I am really true to myself, and I think that shows considering that I wear my emotions on my sleeve. You know when I'm sad and when I'm happy. I just want to be approachable. My personality is an open book.
When you are not teaching what do you like to do/enjoy?
I love to be just at home. We have a small farm and woods. Just being outside and breathing, not having to think, not having to worry about jobs, careers, or any of that. Just being with my kids and my husband and our critters are home. It's a pretty peaceful sanctuary. I love arts and crafts, antique shopping, road trips, ice cream, and all of those fun little pieces of life.
Did you grow up on a farm? Where did your love for the farm come from?
Yes, I did grow up on a farm. My dad raised pigs until I was around 10. Then, we just raised 4-H pigs every summer, but not an entire day-to-day operational herd. My brother also raised a few dairy calves. My dad also managed the Twelve Mile Grain Elevator from 1980-1989-ish. Then, he worked at Moss Fertilizer as an applicator. We were also heavily involved in 4-H, so farming and agriculture have always been a part of my life.
What is your favorite thing about the farm?
I love the critters and the wide open space. Those goats may not know what love is, and they really only like me because I feed them daily, but they fill our lives with laughter and joy. Having space to hear the birds, smell the corn, and see the progress of a tended-to farm is a reason to continue.
Does your family have a history of farm life?
My mom's side of the family has farmed in Cass County for more than 150 years. They were always small farmers, not big operations, but it helped to grow me a love of the land, an appreciation for the outdoors, and a hope to root for the underdog. My family does not actively farm the land. We cash rent our acreage now, but we still maintain our agrarian roots.
If you could go back in time and meet any celebrity alive or dead what would you say to them? Who?
It would definitely be Micheal Jackson because I realize that he was eccentric. He was weird, and he was off the walls. I also think that he was a genius when it came to being ahead of his time, and I also think that he was probably battling a lot of demons because I don't think that he was able to be true to himself. In a far-off crazy place, I would love to go back and go to a Michael Jackson concert around 1984-ish or 1986-ish before he kind of morphed into that strange character he became. I would tell him that he has been a continual influence for so many and for so much music and so many different genres and that if he had tried a little harder to be true to himself and not succumb to the powers of fame and all of the requirements to be popular, that I think maybe his ending would have been a little different. 
What do you hope for the future for yourself, your family, and your career?
This is my 20th year teaching, and it has gone so quickly when I think about it. My oldest students right now are 35 to 36, and that just blows my mind because I'm 42 and we're peers, were colleagues, and they're out in the community doing great things with their lives. I hope for my future is that I'm able to continue seeing my former students out living their best lives doing what they want to do and being able to see them thrive. It makes me feel like I had a small part in their success and their futures, and it's a heart warmer. I hope that my kids continue to not fall victim to peer pressures and judgments, and they get to be who they want to be and be happy about it when they get to high school. I hope that it's not weird having a weird mom who teaches here. I hope that when the time comes for me to retire from teaching, I'm able to sit back and say I did a good job. I hope that I made an impact in the right places.
Leave a Comment
Your donation will support the student journalists of Logansport High School. Your contribution will allow us to purchase equipment and cover our annual website hosting costs.
About the Writers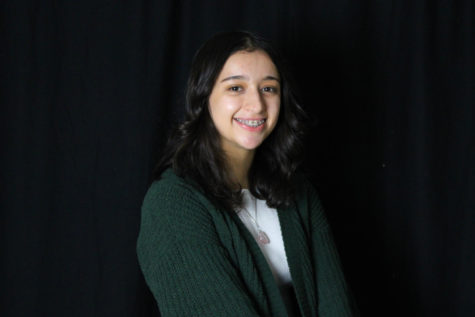 Emily Sanchez, Managing Editor
Emily Sanchez is a junior and has been a part of the staff since her freshmen year in 2020. Emily currently serves as co-Managing Editor. She enjoys writing...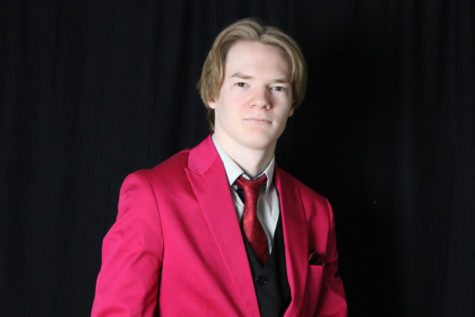 Noah Chanley, Reporter
Senior Noah Chanley is a writer and photographer for Magpie. He likes money, making money, talking about money, talking about making money, and dreams...