Q&A with Lacie McDonald About Her Love of Reading
What is one of your favorite hobbies or pastimes?
When I'm bored, I typically read, or sometimes with TikTok, but mostly I just read. That's one of the only times that I have to read is when I'm just bored and have nothing to do, working or at school or just driving because I'm working on getting my license.
When did you fall in love with reading?
It started on TikTok when there was a trend called BookTok, and everybody started to talk about "It Ends With Us" by Colleen Hoover. I went to Walmart to try to find the book because we don't really have a local bookstore around here. I could have ordered it, but I wanted to see what they had. They didn't have it, but they had one of her books called "Maybe Someday." But, it was confusing and didn't hook me. Then, I went out of town and went to Books-A-Million and found a whole section of all her books, and I bought "Ugly Love." I read that, and it hooked me. It made me just want to read more, and then, after that, I bought "It Ends With Us" because I didn't get the hype. I bought it. Then, read it, and after I finished it, I wish I read it first.
What do you enjoy about reading?
I really like the feeling and how you can feel that you are in the book. It can feel like you know the characters, and I can picture them. It helps me to feel like I am in the book. I feel like I am in the book, so when anyone talks to me about the book, I'm able to be like yea, I know what you're talking about. It's definitely an escape from reality.
What is your favorite book right now?
Currently, my favorite book is "Ugly Love" by Colleen Hoover. It is also kind of tied with I"t Ends With Us," also by Colleen Hoover, but "Ugly Love" is one of the first books that I bought. Colleen Hoover is definitely my favorite author in general right now.
You enjoy reading a lot. Could you see yourself writing as well?
Yes, I like writing a lot. I mostly like to take notes about my books, so I have a little notebook at my house that I use when I read so that I can just take notes. But, personally, that is why I am in journalism. I like to write.
Could you ever see yourself majoring in journalism or English as you like to read and write?
Journalism, yes. Currently, I am between journalism and nursing, but right now I am more toward journalism. But, I know that I can always fall back on nursing if I need to in the future, or I can do it on the side of writing if needed as well.
Leave a Comment
Your donation will support the student journalists of Logansport High School. Your contribution will allow us to purchase equipment and cover our annual website hosting costs.
About the Contributor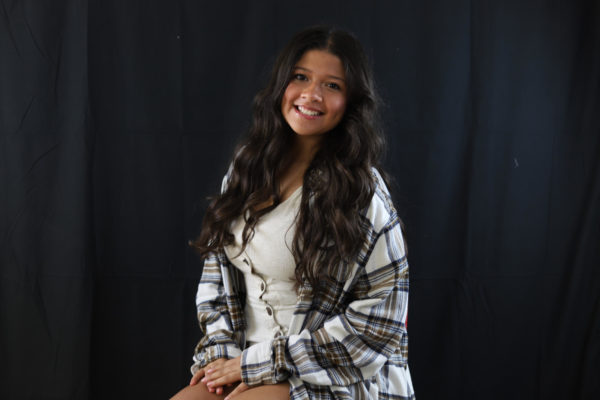 Reyna Hernandez, Social Media Editor
Reyna Hernandez is a second-year staff member. She is the Social Media Editor but also enjoys taking photos of sporting events and writing sports and news...