Is Love in the Air This Valentine's Day?
Another holiday full of romance movies, candlelight dinners, and giant teddy bears that take up large amounts of space in people's rooms has arrived: Valentine's Day, also known as Saint Valentine's Day or the Feast of Saint Valentine. It has approached once again for its 1,527th year to be celebrated on Feb. 14 by couples. It's a holiday that brings couples together to celebrate their love for each other whether that be with gifts, affirmations, or quality time together. It's a day where people can take time to appreciate one another and spread love throughout, but for others, Valentine's Day is nothing but another day. 
"Valentine's Day used to always be just another holiday to me, but now that I have a significant other, I like it more," graduate Taylor Collins said. "At the same time, I feel like you should always show your significant other love year-round than a little extra on Valentine's Day."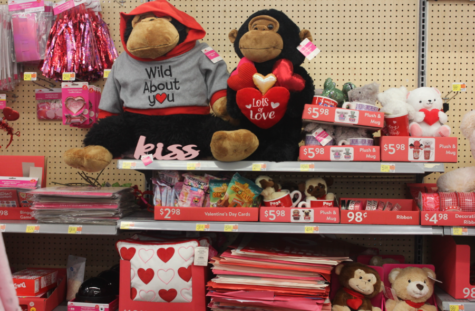 From the time decorations are hung up in stores and heart-shaped kitchenware is overflowing people's kitchens, people often times prepare for the holiday by getting in the loving spirit. 
"I personally love this holiday," graduate Ashley Rivera said. "The way people can show their love towards the people they love is a very special thing. I personally love baking special treats in heart shapes with my wife or spending quality time with her. It's a special day for both of us. It's really the same as everyone else. I want to be able to do something extra special for the occasion and show my wife how much I care for her."
The history behind this national holiday has been a mystery, and after years of research, it has been said to have started from the Lupercalia, an ancient festival that paired Roman men and women in the 6th century B.C. Others say that it started with two men named Valentine that preached the good word in Rome in the third century, later becoming a holiday about romance in the 14th century. 
"I know that many people don't know the history behind it," senior Joel Herrera said. "Even I don't know that much behind it. For the most part, I think most people view it as just another holiday like St. Patrick's Day or Groundhog Day. I know in the past, it wasn't about love, but more about pairing two people up and later celebrating St. Valentine around the 14th century."
During this holiday, there are many people that do different things, such as movies, dinners or staying in. It can be different for many people.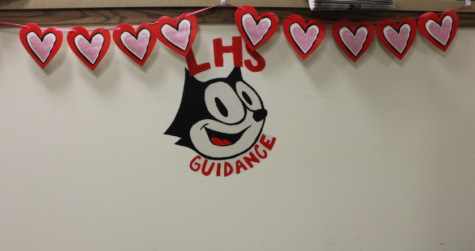 "I normally give gifts to all my loved ones, not just someone I'm in a relationship with," junior Skyla Hayden said. "My family normally buys me gifts as well as goes out to dinner together as a family. This is very special because I know a lot of people have told me that Valentine's Day can be lonely, so my family likes to include everyone." 
For many, it can be the holiday that they look forward to, but for others, it can be a source of tension.
"I don't like Valentine's Day," freshman Monica Coss said. "All I ever see during this time are sappy, cute couples posting each other, and it makes me feel single. It can also be stressful for couples when it comes to money. It really isn't worth it in my opinion." 
Valentine's Day isn't just about couples. It can also be a day to show love toward family and friends as well.
"I think that people think that you can only celebrate if you're in a relationship with someone, and that's just not true," senior Michael Hill said. "People could celebrate by letting their family and close friends know how much they love and appreciate them. Showing the people you care about how much they mean to you is always an important thing."
Leave a Comment
Your donation will support the student journalists of Logansport High School. Your contribution will allow us to purchase equipment and cover our annual website hosting costs.
About the Contributors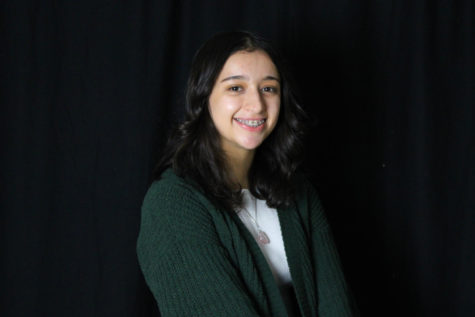 Emily Sanchez, Managing Editor
Emily Sanchez is a junior and has been a part of the staff since her freshmen year in 2020. Emily currently serves as co-Managing Editor. She enjoys writing...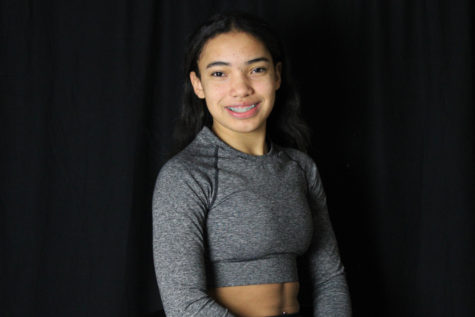 Tatianna Jones, Photographer
Freshman Tatianna Jones is a photographer on Magpie. She enjoys the feeling of completing an article and knowing that it was done with her best work. She...