The Right Rom-Com Ranking
Rom-coms, or romantic comedies, make us feel warm and fuzzy inside and let us escape to a reality where love is harrowing and hilarious. They're also a highly popular genre of movies, and some of the most prized movies of all time are rom-coms. A list of movies comprised of the top 20 rom-coms will be ranked here in this author's opinion.
20. "The Princess Bride"
I don't even want to begin to fathom the outrage this will cause, but I'm putting it here anyway. The Princess Bride is a classic and is super popular for its humor, but the love story is not fully developed. However, this movie paved the way for modern rom-coms to really strike gold.
19. "Sixteen Candles"
This movie is also a classic, but is mostly known for how racist it is. The character Long Duk Dong in itself is an incredibly racist portrayal, and so this movie deserves second-to-last solely for that reason.
18. "My Best Friend's Wedding"
I know a lot of people who are not fans of this movie simply because it doesn't necessarily have a good ending. I love the cast though, with Julia Roberts and Cameron Diaz both starring in it, and I always appreciate rom-coms changing it up and going for something new than always getting the girl, or in this case, the guy.
17. "Gnomeo and Juliet"
This one was actually suggested to me to put on the list, which shows it's popularity. It's also in my opinion a really good movie, despite the concept being a little off the wall. Obviously, it's based on the Shakespeare classic "Romeo and Juliet," but instead, they're both gnomes who live in the houses of two next-door neighbors who are enemies. It's really good and deserves this respective place on the list.
16. "How to Lose a Guy in 10 Days"
This is one of the most popular rom coms of all time for sure, and it's good. I just found some parts to be too sappy, and I'm not exactly sure why. I'm also not sure I fully felt the chemistry between Matthew McConaughey and Kate Hudson, but for it's lasting impact alone and it's rewatchability, I'm placing it here.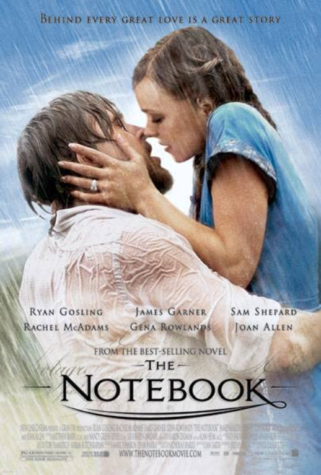 15. "Forgetting Sarah Marshall"
This one is less popular, but I disagree with that. I think it's underrated and dare I say, way better than anything previously listed. The story is different, and I find this one quite funny and just the perfect amount of lovely. It's just not better than the next ones.
14. "Enchanted"
I love the integration of both animation and live action in this movie as well as the soundtrack because I love me a good musical. It's a classic Disney movie, but I love it's feel-good aura. It just frustrates me that Amy Adams wore a modern dress at the ball instead of her normal beautiful handmade gowns, and the fact that the concept is standard rom-com.
13. "500 Days of Summer"
This movie was sad. It's more of a thinking movie, and helps you analyze how some relationships happen in real life. It's way more realistic than most rom-coms, but it has an ending that gives you hope and is different than most. I loved this movie. It's just kind of depressing at times, and I'd like rom-coms to make me happy.
12. "To All the Boys I've Loved Before"
This is the most recent of the previous rom-coms listed. Whether that's a negative or a positive is up to the audience, but I find this movie extremely enjoyable. It's rewatchable. It's funny. It's everything you would want in a rom-com, and it only helps that I find Peter Kavinsky really attractive.
11. "The Notebook"
This is probably the most popular movie on this list. The chemistry between Rachel McAdams and Ryan Gosling could be cut through with a knife, and the story is beautiful. The visuals are breathtaking, and the ending is a plot twist. The only thing I would say about it getting ranked 11th is that it's super depressing, which makes it a movie I can only watch maybe once or twice a year.
10. "Crazy Rich Asians"
This is where it gets really hard. A fantastic adaptation of the book, this movie is the first to have an all Asian cast, which makes it unique in itself. It teaches you about a culture you might not otherwise know about, while being a classic rom-com. The wedding scene makes me shed a tear every time. It's so magical, and that alone makes it worthy of the top 10.
9. "When Harry Met Sally"
I guess I'm just a fan of realistic rom-coms and slow burns because this movie embodies that. In between telling the long-lasting friendship and eventual romance that makes sense due to the wonderful storytelling between Harry and Sally, it shows clips of elderly couples who share how they met and how they fell in love and continue to be married after all this time. This film is rewatchable, funny, and will always make you happy.
8. "Juno"
This movie is extremely underrated, and I can't stress this enough. It has a mature theme of teen pregnancy, and holds such an important message. When Elliot Page plays Juno, a high school student who gets pregnant by Michael Cera's character Paulie Bleeker, the situation is portrayed as it is: terrifying. But the way this movie shows Juno's parents' reactions to her pregnancy, being both stern but helpful and understanding at the same time, and how Paulie is there to support Juno through it and is a model dad, is a beautiful thing. The interesting vibe of the movie and it's message make it so memorable and lovable.
7. "13 Going On 30"
This movie is completely unrealistic, but it's for the purpose of teaching an important lesson of treating people with kindness and keeping your loved ones close through time travel. This movie will make you fall in love with Jennifer Garner and Mark Ruffalo as actors and as their characters in love. It's sappy and sweet and one of my family's favorite rom-coms. For that, it deserves seven on the list.
6. "Pitch Perfect"
Some would consider this a rom-com, and some wouldn't. I do, however, and a fantastic one at that. It's iconic for the script, the song covers, the romance, everything. There's nothing more to say about a perfect musical movie.
5. "Crazy, Stupid, Love"
With a perfect cast of Steve Carell, Emma Stone, Ryan Gosling, etc., this movie can't go wrong. This movie also makes me cry, but in such a satisfying way. It's a feel good movie in all aspects that'll make you want to get up and make meaningful connections every day with someone new and cherish your loved ones. It's also funny and memorable, which only adds on to it's greatness.
4. "10 Things I Hate About You"
The late, but fantastic actor, Heath Ledger and Julia Stiles star in this, along with Heath's doppelganger Joseph Gordon-Levitt to make a funny, quirky, and nostalgic depiction of "The Taming of the Shrew" by Shakespeare. It's perfect in every way. From the 90's romance to the scenes of heartbreak, it's a must-watch for all.
3. "Dirty Dancing"
I love dance movies, rom-coms, and Patrick Swayze, so this movie is indeed, perfect. It has incredible lasting impact after all this time and has been shaping dance movies and romances for the ages. It's cute, nostalgic, sexy, and even touches on serious subjects at points in the film. It's a definite must-watch for everyone.
2. "Pretty Woman"
This movie gives an inside perspective to the lives of prostitutes and makes them more human. It shows in this movie they are capable of more in their lives. Julia Roberts and Richard Gere have amazing chemistry, and many scenes that were improvised or bloopers made it into the film, which just makes it better. A beautiful depiction of a non-toxic romance, this movie is a wonderful number two.
1. "Clueless"
I don't care if I get called basic or weird because I'm a fan of Cher and Josh together because I love this movie and will love it for eternity. I could watch this movie over and over again every day and never get tired of it. The nostalgia, the fashion, the romance, the comedy, is all iconic and just muah. "Clueless" should forever be the standard for creating the perfect rom-com in all aspects of the film.
Leave a Comment
Your donation will support the student journalists of Logansport High School. Your contribution will allow us to purchase equipment and cover our annual website hosting costs.
About the Contributor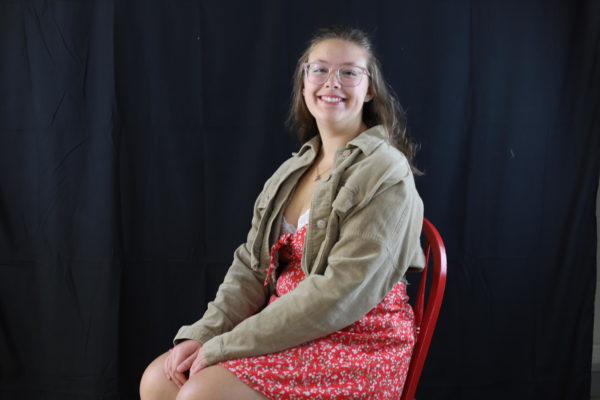 Leah Alder, Managing Editor
Junior Leah Alder is a third-year member of the Magpie staff and is the co-Managing Editor. She enjoys writing and eating her candy in class as well as...