Senior Graduation Speeches: Shively, Escobedo to Speak, Read the Speeches of Other Candidates
When Class of 2022 walks into the Berry Bowl on June 5, 2022, the girls in red graduation garb while boys wear black, they will see an arena filed with friends and family, a stage draped in matching colors, Felix the Cat on a TV, wearing a graduation cap, the scoreboard featuring their graduation year, and what they have spent the last fours years earning: their diplomas. But, before walking to the stage to grab that diploma and shake Principal Matt Jones hand, they will listen to their peers reflect on their high careers.
This year, the student graduation speakers are seniors Emily Shively and Brayan Escobedo. Unlike the tradition at some other schools, where academic achievement decides graduation speakers, Shively and Escobedo earned their opportunity in a different manner.
"For the past 60 years, the LHS English Department has held an audition in April, during which we select the two commencement speakers," English teacher Jessica Kranz said, "Each teacher casts their votes to rank the speakers, one being the best, through the lineup, and the two speakers with the lowest score are selected, similar to a golf score: the lower final tally places on top. This is different from so many other schools who may only select the valedictorian and salutatorian as the speakers. Our process allows any graduating student to write a speech and audition for the honor, which makes it a special opportunity to showcase our diverse student population."
In addition to Shively and Escobedo, seniors Mitchell Albright, Luke Hallam, Bailey Leffert, and Blake Myers rounded out a strong group who auditioned to be speakers.
"Some years there are two speakers who audition. Some there are twelve," Kranz said, "This year, we had six students audition. This year's speeches were all very well done. I think I can speak on behalf of the entire department when I say that any one of these speakers would have made us proud to represent the Class of 2022. The speakers spoke from their hearts, personal experiences and connected with their classmates. The decision is not made lightly, and we are always proud to put such capable speakers at the podium for commencement."
Seniors and the community will have to wait until graduation to hear Shively and Escobedo's speeches, but below are the speeches that, while they didn't make the cut, left an impression on the English department.
Continuing Down the River of Life
By Mitchell Albright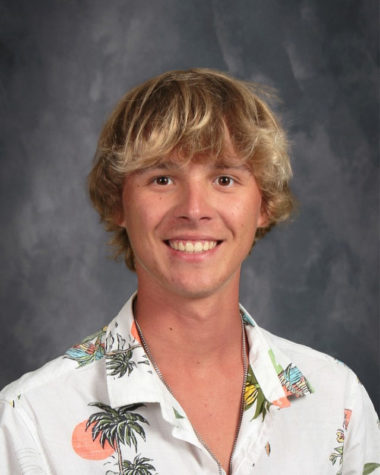 I'm not going to start this off with the words we've all heard a thousand times from parents or relatives. I'm avoiding the common congratulatory remarks that typically open a commencement address. Instead, I'm going to ask you all to think about this day, this very moment, because it will be one of the most defining moments in all of our lives. Logansport High School has been more than just a place where we simply learn how to go into the world as workers. It's a place where we have learned how to go into the world as successful people and learn who we want to be as we sail into the independence outside of the doors before us. The moment those doors open, we take the next steps onto our lives continuing through the river of life.
Logansport is known as the place where two rivers meet. There's even a book titled that…yes, it is a picture book but that's beside the point. Just like the two rivers which surround our town to the north and the south, the Eel and the Wabash, all of us as a class flow on separate paths but have all met together at this moment and through our school experiences. Within those deep rivers are heavy stones that often protrude through the river and create rapids that attempt to stop the flow of the river. Though those heavy stones may be in the path of the river, eventually the river continues with its flow through those obstacles, just as the obstacles of life do not stop life itself even though they stand in the path. Life continues to flow through, and we keep flowing. As a river continues to flow through, it has the tendency to pick up pebbles and carry them throughout its current. These pebbles are the friends and experiences we've had along the way. Without these metaphorical rocks, the river is empty just as our lives would feel had we not made the experiences we have made in our years at LHS. And none of us are empty, we are full of experiences from LHS and Logansport and beyond. We take these experiences with us all the way down the stream until we reach the vast ocean which is the world outside of Logansport High School. Though it will not be a smooth journey, there are dams which will block our approach, droughts that lower us below your limit, and floods which will make you feel like we are going to burst due to the sheer amount we are forced to take in. But even with these obstacles, nothing stops the flow of the river. And as we have carried out our journey here, we will continue your journey into the vast expansion which lies ahead of us.
So as I conclude my lesson on rivers, I'd like you to circle back to the beginning where I mentioned the words of congratulations. Though told with good intent, I feel as though they lose value the more they are heard. It's almost cliche but sometimes that's not always a bad thing. I'd like to thank everyone for not getting expelled so they could sit and watch me nervously explain how rivers don't stop moving. I'm sure it was educational for all. On a serious note, I'd like to thank everyone for their attendance today. I know personally, it means a lot. So for my final remarks, I would like to ask you to hear those congratulatory words one last time from me. "Congratulations to the Graduating Class of 2022."
The Fire of Friendship
By Luke Hallam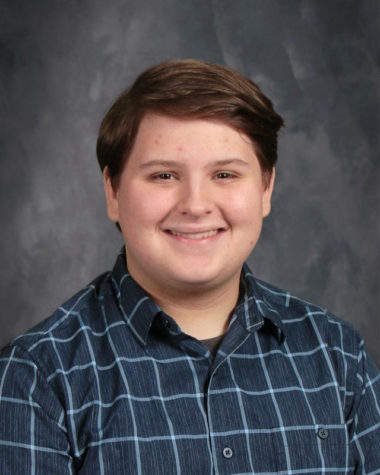 At first, it was like moving to a city from the boondocks, where the streets don't even have names, just numbers, like 650 West. It didn't help that I actually did that in my sophomore year, but that's beside the point. High school, I didn't know what to do, how to act, what to say. It was that first time that I truly realized that I was all on my own. Not alone, because I had family and a few friends from middle school, of course, but everyone had their own things going on. I had to take care of myself, know how to present myself, and learn how to really be me. It still feels like I'm on that journey, but this journey started a while back, before the pandemic, when this crazy roller coaster came down from that starting hill and took the plunge.
It's been a weird experience, hasn't it? Let's not all sit here and act like this high school experience has been totally normal. I mean, we didn't even come to school for a time. It seems so long ago, yet not long ago at all, yet too far gone all at once. Before the pandemic, I had my own little pack of friends from middle school. Some have left. Some have stayed. Some have drifted a bit. The experience through the first year and a half of high school was pretty nice, all things considered. I had super long hair. It went down all the way to my nose. I think we wish that we could all go back a few years and try it all over again. Maybe even get a haircut sooner. But, later in sophomore year, COVID hit us, and we didn't go back to school. It was honestly a miracle that we all got through this in (close enough to) one piece. That's a testament to just how hard these people behind me worked to make all this happen. They did the best they could. Taught us as much as possible, and I feel bad for what I'm going to say next. They didn't teach me the things that I wish I knew earlier. It's not their fault. They couldn't have. But, I just wish that things could've gone differently. Here's what they didn't teach.
They don't teach you how to make friends. It's one of those things that's born out of pure, dumb luck, most of the time. Sometimes it's through effort, but most of the time, it's random. One of my best friends and future college roommate became my friend simply because they sat down next to me after they moved here. Now, we're going to be living together in just a few short months. I like to think that teachers seat people next to each other based on how well they would fit together. It's pretty cute, honestly. I can't thank you teachers enough for putting me and my friends together, because I wouldn't have done it otherwise.
There's no elective for how to be yourself. I'm still taking this class, trying to ask myself who I am and getting no real response. But, hopefully, I'll find out soon enough. Being yourself is one amazing way to get and keep friends.
They don't teach you what love's like. This isn't their fault. Love is a very personal experience. They don't teach you what it feels like for someone to be there for you and you be there for them. They also don't tell you when it's fake, and honestly, can you blame them? When was the last time you put love on a spreadsheet? When did you quantify loyalty last? People change over time, and there's nothing to do to stop that. Sometimes, you can play all your cards right in life and still lose. All that matters is that you pick up your losing ticket and re-enter the game.
There's no way that I could've been spoon-fed every bit of knowledge that could've been useful to me because that's not anyone else's job. It's my own, to take responsibility. That's what getting older is all about, right? But, if I could get on my high horse for a minute, let me try to teach you guys a little lesson in Relationships 101. Your last class of high school is gonna be taught by someone well underqualified, by the way, so take it with the whole salt-shaker. There's no test, in case you're curious.
If you want to have a relationship, whether it be romantic, a friendship, an acquaintance, whatever, then there's one piece of advice that I can give you. Imagine that you and whoever else is taking care of a fire. It can have a great big spark, and it can be extremely easy to maintain afterward. These are those kinds of relationships where it's like you and the other person were meant to be together. You finish each other's sentences, and know exactly what the other person's feeling. Sometimes the fire takes a bit more effort to keep going, which is totally normal. All that matters is that the fire is burning. Sometimes the fire gets weakened, whether by heavy rain, wind, or not enough wood, and the other person won't take as much care of the fire as you. If you're taking care of the fire, and the other person isn't, you should consider taking care of another fire. If you're wondering why your fires aren't well kept, check to see if you're maintaining them, or if you're getting burnt out from the effort of maintaining it. This is not an easy thing to do, by the way. Do you know how hard it is to not only start, but maintain a fire for years, let alone a little while? My best friends can tell you without a doubt that I am absolutely horrible at it, and not just in this metaphor that I'm using for friendship. I am just bad at starting fires. But, over the years, I've learned, through trial and error, how to make and take care of a fire. This doesn't mean that all the fires are still lit, but the ones that started more recently are the brightest.
I've built a lot of fires throughout the years. Some have gone out with a big explosion, with malice and anger. Others have simply just died quietly, with no ill intent. My message is this: know who your real friends are. Keep them close because you don't know when they'll go away. I, unfortunately, didn't know Auden Myers too well, yet it still hurts today that he's gone. Tell your friends today that you love them. Because it could be the last chance you get. Look around the room. This is the last chance we'll ever get to sit in this room like this: young, passionate, students. Keep those fires lit, keep learning, and hopefully the next time we meet, we'll all be a little stronger, a little wiser, and with the fire's flames burning brighter.
The Next Chapter
By Bailey Leffert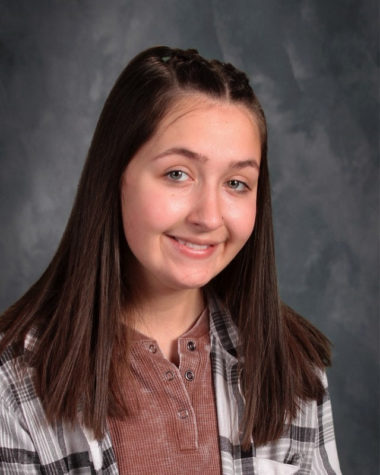 Good afternoon. I would like to thank the staff, family, and friends who took the time to join us today to celebrate this surreal moment for all of us. I'm honored to be able to commemorate the Class of 2022 with you today. This has been a very long journey that literally went by in the blink of an eye. The first day we walked these halls, none of us knew where we were going or where we were going to end up. We were freshmen nobodies. Then, time went on. School years went by, and we learned, we loved, we laughed, we lost, and we grew. As this day grew closer, something dawned on me. High school isn't just about the homework, or the test, or those brain throbbing essays you did the night before they were due (giggles LOL). High school is where you begin to find yourself, where you decide who you want to be. Nora Ephron once said, "Your education is a dress rehearsal for a life that is yours to lead."
Graduates, today is the day where we look back at where we came from. The first day we walked into kindergarten class. We were all so scared to leave our parents' arms. Making friends was absolutely horrifying, but from seesaws to swingsets we grew closer, and we grew up. Today is a day to thank the people who helped us get here because we all know this wasn't easy. Thank the teachers who always showed up, the parents who cheered you on, and most importantly you for never giving up on yourself. From the hot gossip, to the Friday night lights, to the dreadful Monday mornings. We say goodbye to the best, worst time of our lives, and move on to the next chapter.
To the Class of 2022, once you walk out those doors for the last time, I want you to remember one thing. You will always be somebody, even on those days when you feel like a nobody. Somebody's mother, somebody's son, somebody's doctor, somebody's mechanic, somebody's pilot, maybe even somebody's teacher. Make those decisions with precision because each one you make affects someone else. The only person who can stop you is you. As we head into adult life, remember to keep learning, loving, growing. That is what will make you unstoppable. Make your mark on this world because you are all someone worth remembering! Thank you.
We Shall Allows Overcome
By Blake Myers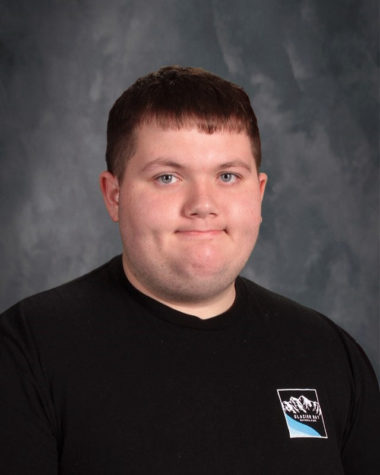 Good afternoon, fellow Berries, friends, family, and supporters. As we prepare to go on from LHS, we know we will remember all the times we've spent together. I would like for us to take a moment of silence to reminisce on the memories, experiences, and the hardships we've gone through together in these wild four years at Logansport High School. (Take the moment.)
We have experienced so much in four years, Berries. I watched our community crumble to a tragic point in 2018. Five of our friends were involved in a horrific traffic accident on November 18, marking the beginning of the roughest four years we've yet to have gone through. We came together as a community and honored the families of the victims and supported each other when we needed it the most. On March 13, 2020, we were let out of school due to COVID-19, and it was only supposed to be one week, which we looked at as an "extra week of spring break." Little did we know it was going to change our lives beyond our high school career. Since COVID first started being spread, more than 11,000 cases in Cass County have been confirmed positive. Many of our classmates became ill, lost loved ones, or just in general, felt the struggle of COVID. Again, we came together and supported each other when we needed it the most. Then, in May of 2020, we lost upper classmate Isaiah Patlan to suicide. On January 1 of 2022, we lost our beloved Career Center director Mr. James Little to suicide. And yet again, we came together and supported each other when we needed it the most. What I'm trying to get at is that we always came together through these tragic events and always come out on top. These tragic events brought our community together in ways we could have never imagined. They also changed my perspective about what really matters in the grand scheme of everything in this weird thing we call life because it's everything but normal, lemme tell ya, and to match the expectations of our high school experience, our class has been anything but normal. And we have the stories to prove it. And who wants to be normal anyway?
We may have missed out on experiences because we were busy masking up and social distancing, but we also made our own experiences. We remember the morning parking lots coming to life through the revving of crazy straight pipes. We remember the iconic Homecoming Parade. We remember the hype and energy of the student sections and shirtless pep sessions. We remember eating lunch in the Berry Bowl and only coming to school every other day during hybrid. We made these halls come to life and we will remember.
I would like to thank my family as well as my peers and the LHS faculty that have helped me get to where I am today and push me to strive to do my best. I would also like to put all of our differences aside and put all of the drama behind us. Put that on social media! We deserve better. I wish every single one of you nothing but good luck and success in the real world, as though this one wasn't real enough. As one of the greatest boxers of all time, Muhammad Ali, once said, "If they can make penicillin out of moldy bread, every single one of you can make something of yourself." Thank you all for this opportunity. Congratulations, Class of 2022, we worked hard to be here on this special day.
Leave a Comment
Your donation will support the student journalists of Logansport High School. Your contribution will allow us to purchase equipment and cover our annual website hosting costs.