Q&A with Vincent Huffman
1. What is it that you teach and what is your favorite part about it?
I teach World History/Civilization and Political Science. Both topics interest me, and I like trying to help students succeed academically.
2. What is the most challenging thing about teaching?
 For my entire twenty years as an educator, student apathy has always been the most challenging part for me. Apparently, other people don't get excited about learning new things like I always have. 
3. Is there a memory for you, in school or out of school, that sticks out that you would like to share? 
Most of the things that I remember are slips of the tongue that were unintentional and usually inappropriate. I also don't like teaching sixth graders. They stink, literally. 
4. What do you like to do when you are not teaching?
When I am not teaching, I am a voracious reader. I can usually burn through a book in about a week. I also like to build scale models, watch some TV, and play PC games, infrequently now. I will get my bass guitar out of its case and play it every once in a blue moon, as they say.   
5. Do you have any favorite TV shows or movies? 
My favorite movie is "The Sound of Music." It has Julie Andrews, singing, children, and evil Nazis. The only thing it's missing is tanks. My favorite show was "Stargate SG1" with "Chuck" coming in a very close second. "SG1" had a lot of great humor, and "Chuck" is a great show for nerds and geeks.
6. What is your favorite historical time period and why?
World War II is my favorite time period. I have been interested in it since I was a small child. I like it professionally because there are so many primary source accounts. Each account usually teaches me something new about the war from those that were there. 
7. What is your favorite dessert? Why?
My favorite dessert is my mom's pecan pie. On the shelf, I like Zero candy bars. My favorite dessert is the Sahara because that is where my favorite campaign occurred in World War II.   
8. What is your grading process? How do you go about it, and how is it different from other teachers?
I do use a hammer and a concrete nail to grade tests. It's a lot faster to stack all of the tests up, put the key on top, and then drive the nail through each question on all the tests than it is to place the key next to the test and look back and forth. All I have to do then is see if the students' answers match the hole in the answer sheet I created. It's about the only time I get to use a hammer for something constructive in life. I am much better at demolition than construction.
9. Some students wanted to know why you say "good morning" why is that?
 I say "good morning" for three reasons. One chance is no one else wished you a good morning so I have you covered on that one. Two it gives me a chance to interact with students and gauge their personalities. Three it's the polite thing to do and used to be a widespread social norm. It also doesn't matter what time of day it is, it will always be morning because it's morning somewhere.  
10. What got you into teaching? What is your backstory?
The details of my life are quite inconsequential. Very well. I used to be a route salesman for Mac Tools. Prior to that, I was an assistant manager for Walmart. If anyone has worked in retail, then they understand why I was looking for a change of career. My wife is a teacher, and I thought that I could also be a teacher. I wanted to do something with my college degree that could help other people.
Leave a Comment
Your donation will support the student journalists of Logansport High School. Your contribution will allow us to purchase equipment and cover our annual website hosting costs.
About the Contributors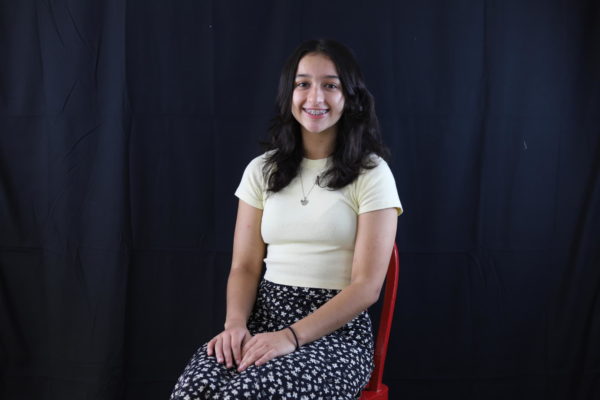 Emily Sanchez, Managing Editor
Emily Sanchez is a senior this year and has been involved in Magpie since her freshmen year in 2020. She currently serves as co-Managing Editor and enjoys...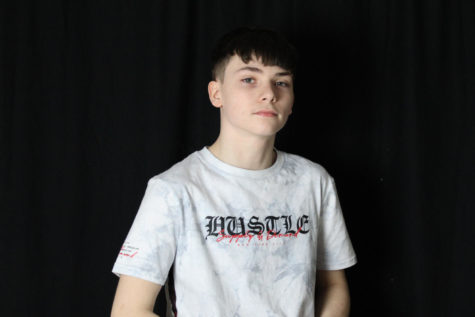 Landen Kirkland, Photographer
On staff, freshman Landen Kirkland is a photographer. He takes pictures at games and posts them on Magpie with quotes and descriptions about what is happening...