Teacher Shortage Plagues Indiana
Around 95% of Indiana schools in a survey have reported a shortage of qualified candidates for teaching positions. Indiana is not an isolated problem but is part of a nationwide trend. The shortage of qualified teachers has been affecting schools across the country for several years now. The COVID-19 pandemic has only exacerbated the problem.
The situation in Indiana is particularly concerning, ranking 6th with the worst teacher shortages. A major factor is the low salaries paid to teachers. Teachers in Indiana earn an average salary of $53,072, compared to the national average of more than $65,000. Indiana ranks 41st in the nation for average teacher salaries with every surrounding state having a higher average salary. This makes it difficult for schools to attract and retain qualified teachers, especially in areas such as special education and STEM.
Another factor is the working condition that teachers face. Large class sizes, high levels of stress, and a lack of support and respect all contribute to teacher burnout and turnover. Additionally, teachers often face political and academic pressure that can make their jobs even more difficult.
"Teachers are underpaid," principal Matt Jones said. "Educators are underpaid, and teachers need to be recognized for their profession that it is and the time teachers put into it."
The consequences of the teacher shortage are significant. Since the start of 2020, public education has experienced a net loss of over 600,000 teachers, with now around 55% of educators considering leaving earlier than they planned according to a survey by the National Education Association. The ongoing teacher shortage is hitting crisis levels. 
The shortage is not just limited to teaching positions. Schools are also struggling to find qualified candidates for non-teaching positions such as bus drivers, janitors, and cafeteria workers. Eighty-eight percent of schools are dealing with bus driver shortages, 66% custodial worker shortages, and 19% kitchen staff shortages nationwide. The shortage of non-teaching staff is creating a ripple effect that is impacting the overall functioning of schools.
"We've seen worker shortages in nearly every occupation since 2020," agriculture teacher Jennifer Fishburn said. "Our school corporation has seen shortages in every aspect as well."
The shortage of personnel has become a pressing issue for school districts across Indiana and the country. Some districts have been forced to cancel classes or merge classrooms due to the lack of available teachers, while others have been forced to cancel school bus routes.
"In the history of recent education, its been the most challenging time in finding teachers," Jones said.
Efforts have been undertaken by both the state and individual school districts. The Indiana State Teachers Association has called on the state General Assembly to increase education funding rather than revisiting bills about social issues, saying the state has been disinvested in public education. For his part, Governor Eric Holcomb had announced Indiana schools will get major funding boosts that could see fees for textbooks and other materials eliminated for public schools. Holcomb also stated he wants the average teacher salary to match the national average of $60,000.
Logansport's school corporation has taken its own steps to tackle the teacher shortage, including the Tomorrow's Teacher Program, where juniors or seniors at LHS take classes with IUK to earn up to 12 education credits.
"I believe the powers to be are doing the best they can with their given resources to address the shortage," teacher Jamie Sailors said.
Leave a Comment
Your donation will support the student journalists of Logansport High School. Your contribution will allow us to purchase equipment and cover our annual website hosting costs.
About the Contributor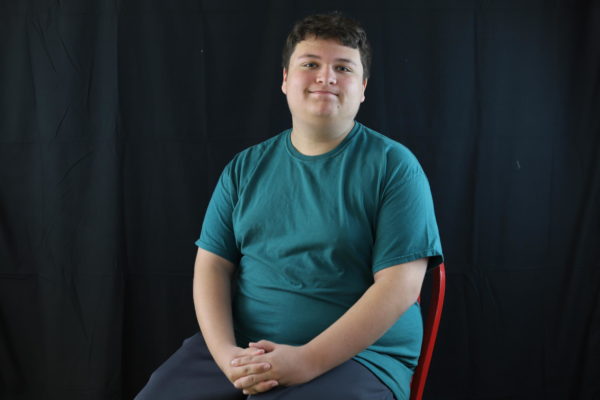 Jackson Lythgoe, Content Creator
Sophomore Jackson Lythgoe is a Content Creator on Magpie, and it is his second year on staff. He normally writes news articles for the newspaper about...