Blast from the Past: LHS Teachers as LHS Students
When in class, teachers often reminisce and share experiences they once had in high school with their students. Believe it or not, all teachers and staff members were once students too. Many even went to LHS.
"I went to LHS all four years, as well as, what was then, Columbia Middle School and Fairview Elementary before that. I graduated in 2009," English teacher April Beene said.
A teacher that only graduated a few years later, in 2013, is Tucker McCord, who teaches science at LHS.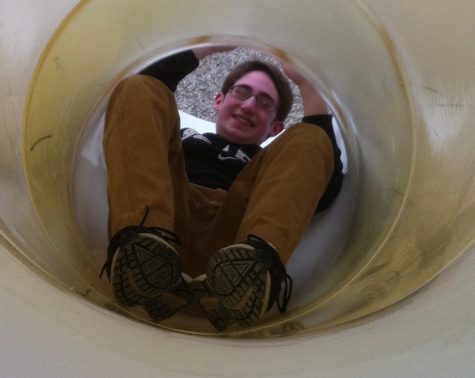 "I attended LHS all four years of high school and graduated in the spring of 2013. My handprint is even still on the wall," McCord said.
It is often encouraged by teachers to get involved while in high school since they were involved themselves. This can be things like joining clubs, sports, or even just helping at school events.
"I was actually the design and story editor of Magpie while I was here. I was a part of and obsessed with drumline. I played marimba and xylophone primarily. We actually won the state championship when I was captain my junior year. That was a highlight of high school for me. I also did English Academic Superbowl, band, tennis, National Honor Society, Solo and Ensemble, and a few other things," Beene said.
English teacher Josh Bault, who graduated in 1996, is another teacher that was also highly involved in extracurriculars during their time in high school.
"I was active in many extracurricular activities while I was at LHS. I was in SAFE Club, Latin Club, SADD, Speech and Debate Team, Drama Club, and Thespians. I was also the Constable in the Winter Fantasy production of Fiddler on the Roof, which is also this year's Winter Fantasy. I also participated in Challenge Bowl, Academic Decathlon, and Academic Super Bowl. Our English Superbowl team won the state championship in both 1995 and 1996," Bault said.
As years go on, the school continues to evolve and change. One of these changes being the student body.
"We have a much more diverse student body now with over thirty countries represented. [I ] love the diversity. It's our greatest strength, our students, to be side-by-side in the classroom, working on projects together, teammates in sports, or in a club or organization, learning from each other's cultures [and] languages," principal and 1991 LHS graduate Matt Jones said.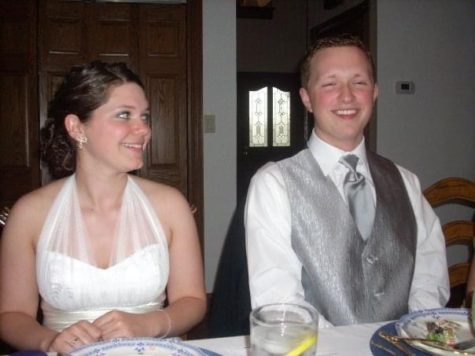 A program that is very significant in Logansport is the EL program. This program helps students who don't primarily speak English as their first language succeed not only in the classroom but outside of it as well. The significance of the EL program has drastically changed throughout the years. There used to be only a small population of students that needed those types of resources to help them succeed.
"I moved in October 1998, and I graduated in May 2000. There were only five Latino students in my graduation, and there was probably a total of between 30-50 Latino students in the high school. There were not any specific classes for our needs, so they just put us in a regular classroom, or we would spend most of our time in an EL resource room, so we didn't get to really be a part of the whole school," EL coordinator Elisa Banuelos said.
Banuelos then explained the changes that she has seen over the years here and throughout the corporation.
"It has changed a lot, definitely. And that is a part of my job too, that I was there once so I don't want [the students] to struggle or go through the things I went through w
hen I was here. It's not that it was wrong; it's just everyone has needs and different ways of serving the students. Back then, we didn't have a specific EL English 9 or English 10, so now we do. We have testing going on for those kids. It has nothing to do with if they have a Hispanic last name. It is indicated when registering the kids. If it is said that you speak another language other than English at home, then it is there. We go and see what placement and services they need. There are a lot more things in place," Banuelos said.
There are also many other differences that teachers have noticed from when they were here to now.
"I like my time at LHS, but I have seen so many improvements over the years," Beene said, "I don't remember there being dual credit options when I was here, so I'm amazed by how many credits our students graduate with. We also have some beautiful additions to campus: the art gallery, the café, the Achieve Center. I do miss a couple of things. We had blocked scheduling while I was here, and I actually loved it. I also miss some of the electives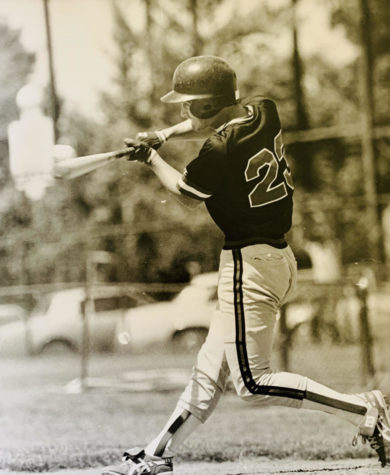 that we had and have since lost; I took English classes with a focus, like etymology for example. It was more like college in that way. There were some options to what focus the credits had, so we didn't all have the same classes."
Even though there are many differences at LHS, some things have never changed.
"One major similarity is the presence of Berry Pride. It is a wonderful feeling to know that all of the students, past, present, and future, share a common bond," Bault said.
Some teachers and staff members remember or even had some of the same teachers students here still have today.
"I would have to say the only thing that is similar to when I was in high school is Mrs. Myers; yes, everyone is still Mr. and Mrs to me. She is killing the teacher/Tattler game; keep it up Mrs. Myers," special education teacher and 2012 graduate Haleigh Toumine said.
When in high school, memories were made almost every day.
"We had one particularly busy week my senior year that will always stand out in my mind," McCord said, "During the last week of rehearsals for the Winter Fantasy, when tension was high from fixing technical cues and aligning them with singing and dancing, my friends and I had to build a trebuchet for Mr. Bever's ACP Physics class. Most of us were also in the musical: acting, tech, or pit orchestra, so we would slog each day of calculus and essay-writing, stick around at McHale through the end of practice, at around 10:00 PM, then work on constructing a pumpkin-flinging device in a cold garage until 3:30 AM. Then, we'd wake up and start again. It was arduous, but it felt great to survive that week."
Beene also shared a couple of highlights of hers from when she was in high school.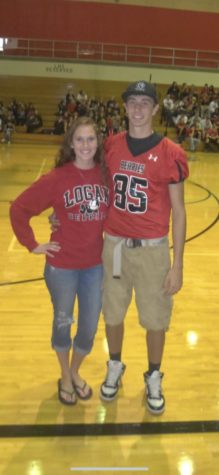 "Winning the state competition my junior year of drumline was huge for me. The community really showed up for our win," Beene said, "We were on the radio station, played our winning show for the entire school, and several companies around town had billboards for us. It was a really special time. I also remember getting to go to journalism classes at Ball State for Magpie, where we learned about design and story writing. I was very amused because a story of mine won an award one year at Ball State, but it was a story about the swim team. Everyone got a laugh out of that, as I was not very athletic."
Another story that people still talk about today is a specific senior prank. Some teachers were even a part of it.
"My favorite memory from high school is our senior prank. We stole the Haps West cow during the night and had a police escort through downtown to drop it off. A lot of people were so surprised the next morning to see the Happy Burger Cow sitting on the sidewalk in front of the Berry Bowl," Toumine said.
Leave a Comment
Your donation will support the student journalists of Logansport High School. Your contribution will allow us to purchase equipment and cover our annual website hosting costs.
About the Contributor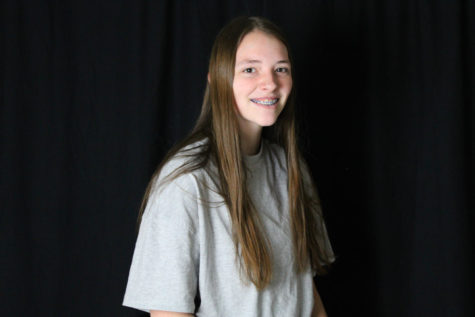 Kylee Langley, Editor-in-Chief
Kylee Langley is a junior and the Editor-in-Chief of Magpie. She has been on the staff for three years and has previously been the section editor for Arts...