Seniors Reflect on Four Years of Memories
Seniors are gearing up for the end of the year and what follows. Many of them are going in different directions, Halle VanCuren, Luna Tafolla, Yazetl Dominguez, Micheal Hill, Celeste Gomez, and Gracie Kitchell look back on what they're leaving behind.
How do you feel about leaving high school?
Dominguez: Honestly, I feel like I should've done more. So now that I'm leaving, it's kind of sad. Now, looking back at being a freshman, I realized how much I was aspiring to be and comparing it to now. It just feels like I grew up a lot.
Hill: I feel conflicted. I'm excited that I get to move on and do something new, something more career-oriented, to kind of start the rest of my life. But, I've also been doing this for such a large percentage of my life. It's hard to grasp the idea that this is just going to be the last time I'm doing it.
What was your favorite high school memory?
Kitchell: My favorite high school memory was when I was a freshman. We were in the band room eating lunch and somebody told me that I could see the whole band room if I climbed up on top of a shelf. So, I did. Then one of the principals walked in, and someone ran into the same hallway I was in. So, I hurried to get off the shelf. Then, because of me, they had to send out an email to tell teachers to not let students get on shelves.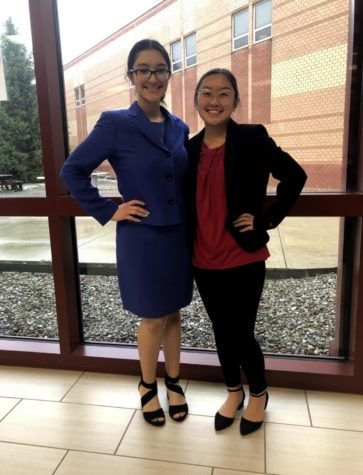 Gomez: The speech team is my favorite high school memory. I really enjoyed it. I grew from it in so many ways. The coaches are great, and the people there are amazing. It's a really welcoming atmosphere, and I really loved it.
What will you miss most about high school?
Tafolla: I will miss all my friends, just getting to catch up and messing around during office hours. I'll miss all the teams I was on and my teachers. I'll miss speech meets, waking up in the morning and getting back super late.
VanCuren: I'll probably miss a few of the teachers. I've had a lot of great relationships with mentors here. I'll definitely miss a few of my best friends because we are all going to different schools.
Where do you see yourself in 10 years?
VanCuren: In 10 years, I hope to be done with graduate school, living in a city, and just having fun.
Tafolla: Hopefully I'll be in my residency, finished with my undergrad and medical school, preparing to be a doctor.
Hill: I hope that I'll be living a steady life doing something that I love.
Gomez: The plan right now is going to law school, so I'll probably be a new person at a law firm.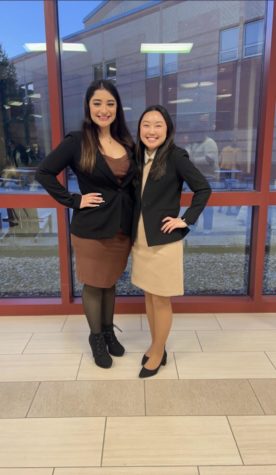 Kitchell: I hope I'll have a teaching job at some school. I would really love to be back here teaching with a couple of my friends.
Do you have any advice for incoming freshmen or underclassmen?
VanCuren: Have fun. Take school seriously and try hard, but also try to balance your academics with your social life. It makes it so much easier when you're having fun.
Tafolla: Don't stress too much about the future. Do what you think is best for yourself. Do everything because you want to do it. Have a good time and be yourself.
Dominguez: Do the hardest courses and join what you want to join. If you don't, you're not really getting to be a part of the school. I was hesitant at first, but after joining a few things, I realized how fun it can be.
Hill: I promise you nobody cares. A lot of underclassmen, myself included, think that people are going to care what you do, but in reality, they usually don't. So, do what you want to do.
Gomez: I know this is cliche, but your time is short. You think you have all this time, but you don't. So, enjoy yourself and participate.
Kichell: Time flies. So, don't waste any of it. These are some of the best years you're going to have growing up. You don't realize how fun it is until you leave.
Leave a Comment
Your donation will support the student journalists of Logansport High School. Your contribution will allow us to purchase equipment and cover our annual website hosting costs.
About the Contributor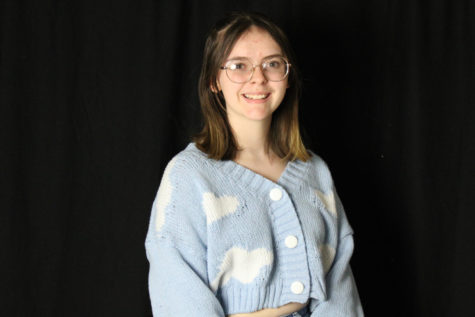 Carissa Dawson, Podcast Editor
Carissa Dawson is a junior at LHS. Dawson has been on Magpie staff since the middle of her sophomore year and has helped briefly with social media promotion...