"….And You're Watching Disney Channel": A Ranking
Disney Channel is regarded as one of the most popular channels for kids with really popular shows. The programs from the 2000s are the shows my generation grew up with, and therefore hold a special place in our hearts just for the nostalgia. Another way to judge shows though is by the theme song. Sometimes that's the most enjoyable part of the show, and it makes every show unique. That's why I've comprised a ranking of Disney Channel theme songs of these popular childhood shows
"Austin & Ally"
I watched this occasionally, and I highly disliked this show, but even without bias, this theme song is the worst of the 10 I picked to rank. I'm not a huge fan of the simple lyrics, and Austin's voice is nothing special. I don't find it extremely catchy either, and a similar theme song to this that has the same vibe would be the Big Time Rush theme song, but that one is so much better in all aspects. Overall, it's just pretty vanilla.
"Jessie"
This show was OK to me when I watched it but the theme song still holds major nostalgia, which ranks it higher. I also used to absolutely adore this theme song because it is catchy and easy to remember, but upon listening again, the autotune is pretty awful and almost unbearable to listen to, which earns it this spot.
"The Suite Life of Zack and Cody"
I loved this show very dearly and I'm sure I would love it just as much as I love it today, and it's the same with the theme song but just not as strongly. The guitar riff is cool and it definitely fits the show. It's also catchy and easy to remember, just not superior to others on this list.
"A.N.T. Farm"
This was definitely one of my favorites when I was younger and I would get down to the theme song. It's also extremely underrated, but in terms of the theme song, it's good, just subpar. China Anne McClain is a considerably more talented singer than most other vocalists featured in their respective songs on this list, but it's just not as hard-hitting as I remember. It's also really short, so that's a little disappointing.
"Shake it Up"
I obviously love the vocals on this song because I just recently found out it was Selena Gomez singing it, but I still loved it before. It's a perfect dance song, upbeat and reminds me of Britney Spears, but it could've been catchier. I love the use of autotune in this case though for the ending.
"Hannah Montana"
This one has been getting attention and endless praise since forever. It lends tons of nostalgia and the incredible voice of Miley Cyrus, along with being perfect for the show. There's also the iconic fake laugh ending which we all love. It's just not better than my top four.
"Wizards of Waverly Place"
This is probably the show I watched the most on this list, and therefore liked the most. This meant I heard the theme song over and over again and still didn't get tired of it. I sang along every time I heard it, and of course, Selena Gomez is singing it so what's not to like? It fits the strangeness of the family while also being catchy, I don't however remember any of the lyrics.
"Fish Hooks"
Most probably don't remember this one at all, but the show was fantastic. I loved remembering this show and reveling in how much serotonin I released watching it, and upon listening to the theme song once again that I used to love, it did not fall short at all. The theme song is cheery, it's a feel-good song for sure, it's catchy and I just love everything about it.
"Phineas and Ferb"
I adored this show. Every single time not just me but my whole family would hear the first words of the song you would be obligated to sing the whole thing from start to finish. Every person knows the words to this song because the lyrics are so memorable and perfect in describing the vibe of the show. The guitar and drums that come in after the intro are exhilarating, and who doesn't love the ending of "Mom, Phineas and Ferb are making a title sequence" and then the whole last "bam" of the song. It's upbeat, it's iconic and it made me love the show that much more.
"Good Luck Charlie"
Bridget Mendler is such a talented singer and songwriter, and so I feel partial to this song simply for the fact that she sings it. Other than that though, there is still so much more to love. It's extremely catchy and upbeat, fits the family dynamic and title of the show perfectly, and holds a special place in my heart for how much I loved this show. It was more realistic than most at the time, and it's one of the best for lovable every character was in their own way, and the theme song perfectly encompasses that.
Leave a Comment
Your donation will support the student journalists of Logansport High School. Your contribution will allow us to purchase equipment and cover our annual website hosting costs.
About the Contributors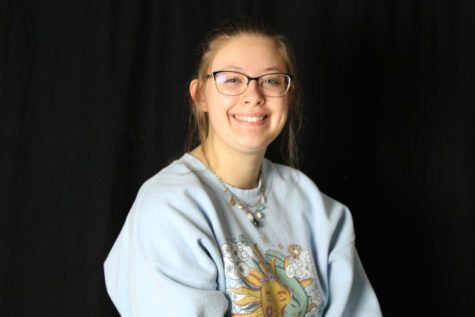 Leah Alder, Managing Editor
Junior Leah Alder is a third-year member of the Magpie staff and is the co-Managing Editor. She enjoys writing and eating her candy in class as well as...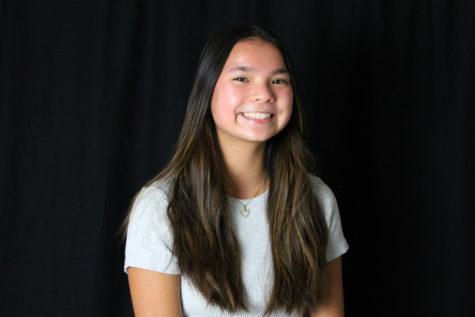 Lily Newell, Photographer
Lily Newell is a member of the Class of 2025 and serves as a photographer and social media helper for Magpie. This is her first year on staff. One of her...