Summer is Near
Many can agree that school is not very fun most of the time and can be very stressful at times. But the school year is almost over and summer is approaching. Summer is very exciting to think about because it gives us a break from school so we get to relax and enjoy the exciting moments that come with not so many big responsibilities. 
When we are in school, we have to worry so much about different things that are going on to stay on track. Like doing your homework on time, studying for tests, and making sure that you keep your grades up. Kids have to stress so much about different events in their lives and sometimes school just adds another draining factor in their lives.
Senior Juvensley Sejour says it's hard having to think that the school year is almost over because of all the opportunities and support that have been provided to him throughout his years at Logansport High School.
"I am going to miss high school, " Sejour said. "Mainly because of all the activities, groups, and sports that you can be a part of and the support of the staff you have when you need help setting up your future. At the end of the day, it is a big first step in life that has been completed and you have to move on in order to achieve your remaining goal of what you want to do with your future."
Family is very important to everyone especially when kids are going off to college because there will be lots of times when they won't see their families as often.
"For the summer I am planning to go down to Florida," Sejour said. It has been a while since I have seen my family and most of them live in Florida. So I would rather spend my last 3 months with my family having fun before heading to college."
It can be bittersweet for our seniors to think about the end of the school year because it's their last year of high school then they move on to the real world and grow up to be adults. But the school year is almost over so it is adding a great relief and alwayness from all the stress that is going on in student's lives. You can mostly worry about ensuring that you end the year on a good term and set a good example for yourself and your future. 
Freshman Hayden Cattorn feels like his freshman year of high school went by so quickly and he has already made so many memories.
"Freshman year of high school was so fun and I'm definitely going to miss this year because it's just now hitting me that I'm never gonna get this time back again. But I am excited about this summer because it's gonna give me a break from having to worry about school for a while. This summer will definitely help me work on bettering myself not just physically but mentally. So that next school year, I can have the best version of myself."
Sophomore Areli Quinones feels excited to start her new journey as a junior and finish this year off strong to go on and enjoy the summertime.
"I feel a little sad that my sophomore year is almost coming to an end but I am happy to see what junior year will offer for me," Quinones said. " I have met so many new friends and even stepped out of my comfort zone so this year has definitely been a new experience. This summer my plans are to work and socialize with my friends when I get the chance."
Leave a Comment
Your donation will support the student journalists of Logansport High School. Your contribution will allow us to purchase equipment and cover our annual website hosting costs.
About the Contributor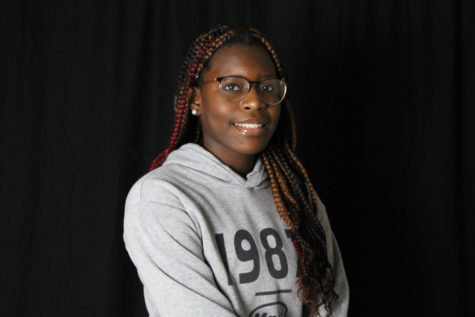 Jada Paul, Photographer
Freshman Jada Paul is a new member of Logansport High School Magpie. On staff, she covers features while also taking photos for the writers on staff. One...