Kindness Week at LHS
For the past few years, Logansport High School has celebrated Kindness Week throughout the school and community.
In charge of putting together Kindness Week is the Student Council. This includes teachers Amy Werner and Grace Scott, class officers, and a portion of the student body.
"It started with World Kindness Day being November 13th, and several years ago Student Council thought that it was really important to start an initiative later in the year. We do Homecoming, but we wanted to do more in a positive way and role in our community, so we started Kindness Week. We just really wanted to celebrate the importance of being kind to our fellow man and giving back to others and all the different ways that we can express kindness to one another as human beings," Scott said.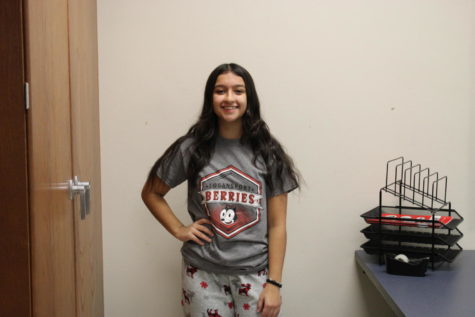 Werner also talks about why we should celebrate Kindness Week.
"World Kindness Day is a global day that promotes the importance of being kind to each other, to yourself, and to the world. The purpose of this day, celebrated on November 13 of each year, is to help everyone understand that compassion for others is what binds us all together. This understanding has the power to bridge the gap between nations," Werner said.
On November 11-19th, many activities, projects, and events will be taking place in honor of Kindness Week, one of these being a blood drive taking place on November 19th from 8:00 AM to 2:00 PM.
"There are lots of wonderful projects, events, and activities planned. We are going to have dress-up days every day of the week; we have kindness shirts that are currently on sale through the school website that promote kindness that was designed by the Student Council, and then we are having a blood drive at the end of Kindness Week cause that's like the ultimate gift of kindness to give apart of yourself to others," Scott said.
There are also more activities throughout the week that the Student Council has put together and has been working on.
"Some of the ideas that we have planned are fun inspirational sticky notes throughout the school, an affirmation station where students can write notes to their teachers and staff at LHS, and sidewalk chalk drawings outside of the Berry Bowl with kind words and drawings. There is also a blood drive taking place during the week," senior and Student Council President Lily Walthery said.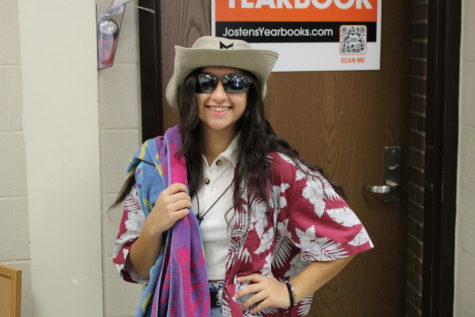 Members apart of the Student Council think that this week is very important to celebrate and encourage students to participate.
"It's a week to show kindness and love. I think it's really important because it helps people to remember just how much kindness matters. Showing kindness goes a long way and I think that Kindness Week is a great way to celebrate and empower being kind," Walthery said.
Kindness Week Spirit Days
Monday: Dream of Kindness – Pajama Day
Tuesday: Ride the Kindness Wave – Dress in Beach/Surf Attire
Wednesday: Never Too Old for Kindness – Dress as a Senior Citizen
Thursday: Go Crazy for Kindness – Wear Crazy Socks, Hair, and Colors
Friday: Celebrate Being Kind – Festival Day (school appropriate Coachella/Lollapalooza)
Leave a Comment
Your donation will support the student journalists of Logansport High School. Your contribution will allow us to purchase equipment and cover our annual website hosting costs.