What's LHS Listening To?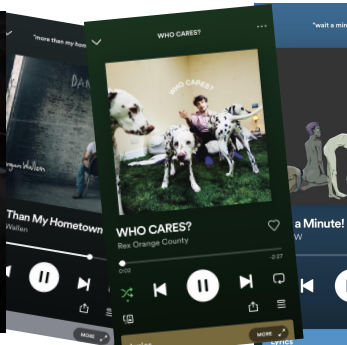 Review of: Aint **** by Doja Cat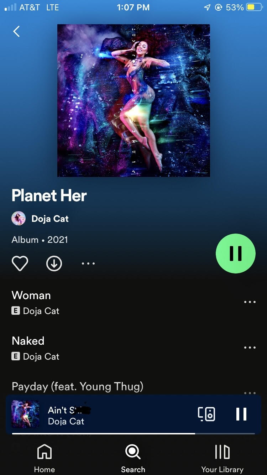 Listened to by Jorge Quintanar-Gonzalez and Salvador Moreno
I've listened to this song plenty of times before, and I understand why it is widely loved by many, including Quintanar-Gonzalez and Moreno. This song used to be trending on TikTok, and I remember it well. It is actually on one of my playlists. This song is definitely not one I would play around my parents, but along with many other students here at LHS, I enjoy it.
★★★★★
Review of: Who Cares by Rex Orange County
Listened to by Liam Gay
I really like this song, it is actually on my everyday playlist. The song is kind of short and repetitive but in my opinion, the beat and main theme of the song make up for it. While listening to this, I realized I haven't listened to all of the songs on this album and it led me to enjoy the rest of it. My rating is definitely influenced by the rest of the album.
★★★★★
Review of: Wait a Minute by Willow Smith
Listened to by Alexander Sprinkle
Along with one of the previous songs, this song was also trending on TikTok a while back, so I recognized it right off the bat. It is very upbeat and is very catchy. This song was stuck in my head hours after listening to it. It is so catchy it is almost annoying when I cannot get it out of my head, but overall it is a pretty average song.
★★★★☆
Review of: Stir Fry by Migos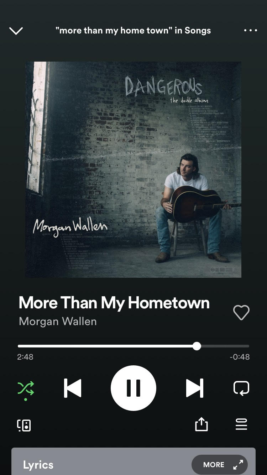 Listened to by Xondra Bell
This song is very catchy, but I don't think you would ever catch me listening to it personally. It's definitely not my vibe, but it is a decent song. It was released in 2018, so it is kind of old compared to other music Migos has released.
★★☆☆☆
Review of: More Than My Home Town by Morgan Wallen
Listened to by Lydia Goad
Country music really isn't my favorite genre of music. No hate to those who enjoy it, but I like the theme of the song and the words flow really well. If I was handed Aux, I definitely wouldn't play this song, but if I was forced to listen to it I guess I would.
★☆☆☆☆
Review of: Telepatía by Kali Uchis
Listened to by Omar Ruiz
I do not speak Spanish, so this review is kind of hard. I like the sound of the song, but the translation is kind of rough. What I got from the translation, I liked, but my rating has to be low because it's definitely not the same in English.
★★☆☆☆
Leave a Comment
Your donation will support the student journalists of Logansport High School. Your contribution will allow us to purchase equipment and cover our annual website hosting costs.
About the Contributor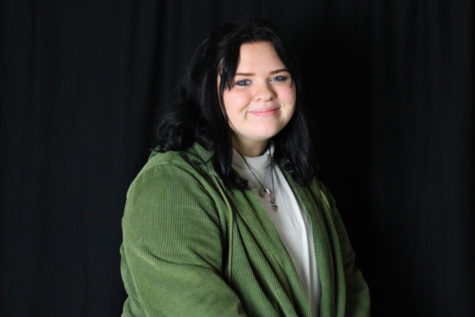 Jasmine Zimmerman, Features Section Editor
I joined Magpie because a friend recommended it to me and explained how fun it is. I have always enjoyed writing, so I decided to give it a chance. In...