News Briefs: Puff's Cast List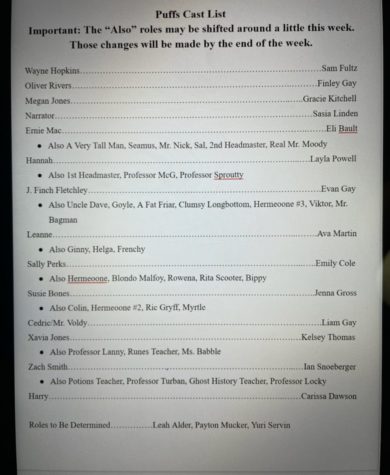 "The Puffs" covers the story of what happened at Hogwarts during all seven year of the "Harry Potter" series, but it does so from the viewpoint of the members of Hufflepuff House. It has references to all the known characters from the world of "Harry Potter," but it also introduces a group of new Hufflepuffs as the main characters. The audience sees the story of what happened at Hogwarts during those seven years from a different perspective than the one shown in the books and movies.
"This was a really hard show to cast. The play is written for only eleven actors, and we had thirty-seven actors," Theatre director and English teacher Anthony Kinney said, "I tried to stretch the number of parts as much as I could, but I could only get our cast list up to 17, so there were a lot of people who didn't get parts for this show. I have to go with who I think is the best fit for each of the roles in the play, based on their audition and my instincts. Sometimes an actor gets a role they didn't even audition for because I think they'll be great at it."
Magpie Awards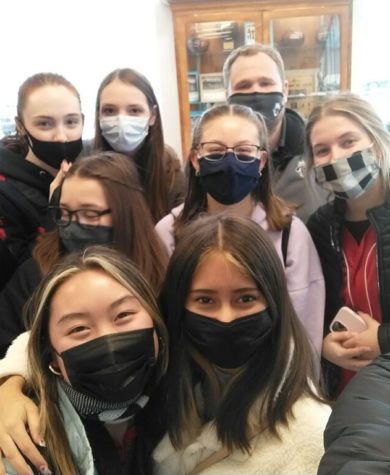 "LHS Magpie" has began making a name for itself this past year. The staff has been working hard to publish and get things done in a timely manner. On January 28, 2022 a couple members of the staff went on a trip to a conference at Franklin College. "Tattler" and "LHS Magpie" went to multiple workshops during the convention, including Theme Work Makes the Dream Work, Top 100 Editing Fails and How to Avoid Them, Dealing with Digital, Narrative Leads, AP Style: More Fun Than You Think, and Writing the Perfect Caption.
"The trip was a wonderful experience. We attended some workshops that will really allow us to improve upon our young website. A bonus was Kylee and Leah picking up our first ever awards for the website. Both have been incredibly strong writers and leaders this year as we developed the website, so it's great to see them get some well deserved recognition. Plus, as sophomores, they have many more years of success ahead of them," advisor Chris Pearcy said.
The IHSPA stands for the Indiana High School Press Association, they're responsible for running state level conferences and granting student reporters awards. Speaking of awards, sophomores Leah Alder and Kylee Langley both won awards. Alder won 2nd place in column writing for "The Menstrual Misfortune", Langley got an honorable mention in News for "Remembering Corporal Humberto Sanchez".
Rachel Rogers, LHS Student, Wins the Lilly Endowment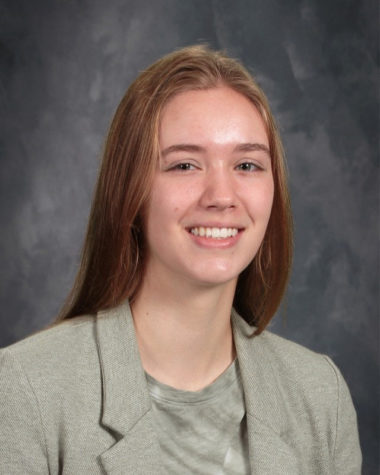 The Lily Endowment is presented to a student who excels in not only academics but also in community involvement, leadership, and character. Recently graduated Logansport High school student Rachel Rogers was awarded this scholarship last semester.
Rogers was involved in many extracurricular activities and clubs, including 4-H, all while maintaining a 4.0 GPA. She was elected into Student Council all four years of her high school career and has also served as class president and class secretary.
The Lily Endowment provides a full-tuition for future schooling along with other financial help for tools and books required. Rogers plans to earn a Bachelor's degree (and possibly a Master's) in Aerospace Engineering at Purdue University. Her dream job is to work at SpaceX or NASA.
"This award helps with my future plans by enabling me to get the most out of college that I possibly can. I can use the Lilly Scholarship to elevate my college experience and push myself to get the most out of classes, so then I can take that knowledge and those life skills and use them to excel in the workforce. My advice to anyone reading this article would be to apply for the Lilly. What's the worst that could happen?" Rogers said.
SAT On March 2nd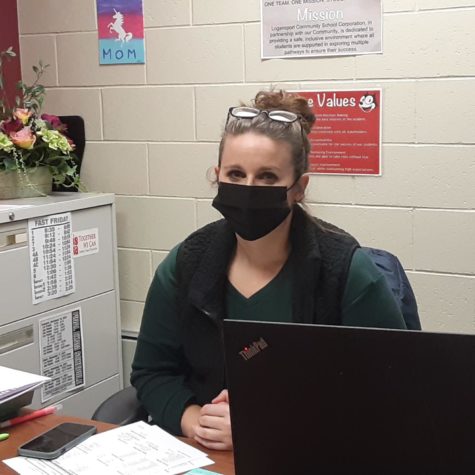 A Spanish translation of this article is available below as "SAT el Dos de Marzo."
On March 2, high school juniors will take the SAT because the state of Indiana mandated that all Indiana juniors have to take the SAT. Only juniors will attend school that day. It will be an e-learning day for freshmen, sophomores, and seniors.
"The SAT is a test that measures a student's readiness for college and helps colleges compare students across the country of United States. The state of Indiana is using the SAT school day to derive a federal accountability score for all Indiana schools. This was previously done through ISTEP. The SAT is a college-based test, so any student who wants to attend college should take it, if only to assess the strengths and weaknesses of the college. And the state of Indiana mandated that all young people must take it. This is why even students who do not plan to attend college should take the test," counselor Allison Chambers said.
SAT el Dos de Marzo
An English translation of this article is available as "SAT On March 2nd."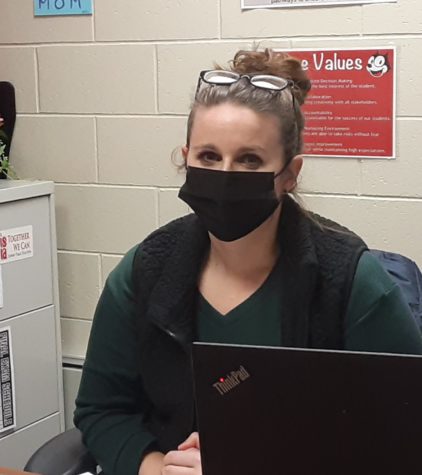 El 2 de marzo, los estudiantes de tercer año de secundaria tomarán el SAT porque el estado de Indiana ordenó que todos los estudiantes de tercer año de Indiana tengan que tomar el SAT.
"El SAT es una prueba que mide la preparación de un estudiante para la universidad. Ayude a las universidades a utilizar una forma de comparar a todos los estudiantes de todo el país de Estados Unidos. Solo los juniors tomarán el día escolar SAT, que es lo que tomaremos el 2 de marzo . El estado de Indiana está utilizando el día escolar SAT para obtener un puntaje de responsabilidad federal para todas las escuelas de Indiana. Esto se hacía anteriormente a través del ISTEP. El SAT es un examen basado en la universidad, por lo que cualquier estudiante que quiera asistir a la universidad debe tomarlo, aunque solo sea para evaluar las fortalezas y debilidades de la universidad. Y el estado de Indiana ordenó que todos los jóvenes lo tomaran. Esta es la razón por la que incluso los estudiantes que no planean asistir a la universidad deben tomar la prueba," dijo Allison Chambers, consejera de personal.
Leave a Comment
Your donation will support the student journalists of Logansport High School. Your contribution will allow us to purchase equipment and cover our annual website hosting costs.