Berry Bean Café Opening Week
The long-awaited Berry Bean Café just recently opened with a big bang. Throughout the day, multiple students wandered in and purchased beverages or snacks to fill their needs. The idea for the Café didn't happen overnight.
"I have talked about doing a smaller scale selling coffee to the students, maybe finding an area closer to the cafeteria, but Mr. Jones thought this area would be a nice area. From there, the concept was developed and Mr. Jones and Mrs. Starkey thought it was great idea, so we rolled with it," Mrs. Lease said.
The Café is open from 7:45 a.m. to 1:00 p.m. with a 10:30 to 11:00 break to prep before lunch. This allows students to come in before school and grab a caffeinated drink before a long school day.
The coffee shop acts as a place for students to chill during lunch and work on assignments or escape the awfully loud lunchroom.
The menu consisted of all sorts of coffee and teas to give students that extra pep in their step, but these were not exactly the big hit. From the first day almost one out of every three customers left with a strawberry banana smoothie.
Not only is the quality good, but the items on the menu don't go over 60 calories making these treats even more tempting. The only problem is the menu is limited.
"Currently we are on a limited menu for the first week or so, depending on the sales, we don't want to buy too much of something or too little. This offers us insight what may be to come," Mrs. Lease said.
Despite the consistent business on opening day, I was able to try out two drinks both of which I thought were delicious. The strawberry banana smoothie was smooth and creamy with a blast of fruity flavor. In great contrast, the caramel cappuccino was a nice and warm drink with not too much cream and just the right amount of caramel, allowing you to still have that natural coffee taste without it being too overpowering.
The Café not only serves out treats but offers jobs to students at LHS. There are already seven student workers signed up to work the new Café with a pay of $8 an hour. They are able to work study halls, in the morning before school, or even during flex shifts, giving students a good way to make money with their free time at school.
"For students to apply, they just need to reach out to myself or the LHS cafeteria manager," Mrs. Lease said.
The Berry Bean Café is a quiet haven for students to study or chill away from the noisy lunchroom or study halls. Its menu offers a wide selection, making it hard for a student to find something they won't like.
Leave a Comment
Your donation will support the student journalists of Logansport High School. Your contribution will allow us to purchase equipment and cover our annual website hosting costs.
About the Contributor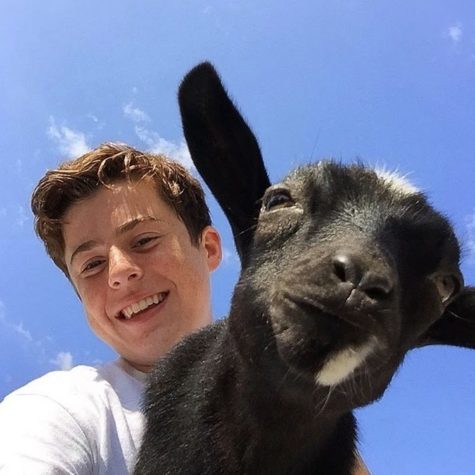 Sam Dexter, Reporter
Being on the Magpie for four years has helped me put my voice and the voice of other students out for the rest of the school to hear. Each and every piece...