Q&A: Speech Through the Lens of the Seniors
It is the end of the day at a speech meet, and you feel drained and are eagerly anticipating the announcement of the finalists for sectionals. Your nerves are on edge as you nervously check your phone for any updates. Suddenly, a notification appears on the screen, and your heart races as you open it. A wave of elation washes over you as you read the message confirming that you have indeed made it to the finals, filling you with an overwhelming sense of pride and accomplishment.
This is something that 10 individuals on our speech team experienced when they made it to state. Logansport High School placed second in the sectional tournament. This hasn't been achieved since 2003.  This is a great accomplishment for the Logansport High School Speech Team.
The seniors who make up the speech team are integral to the future and stability of the team because they teach the future students. In this Q&A, we will take a deep dive into the responsibilities and the emotions the seniors of the speech team felt during the sectional tournament. 
What do you do in speech? 
Halle VanCuren: I'm the President of the Speech team and compete in two events: radio broadcasting and informative. 
Moo Paw:  I compete in the discussion event on the Speech team. In discussion, the topics are released at the beginning of the week and I have until the day of the competition to research and prepare notes that I may use in my rounds. Each round, I sit in a room with about four or five other competitors and one or a couple of judges to moderate and evaluate the conversation. The most presentably well-spoken and knowledgeable person in regard to the given topic places the best. 
Luna Tafolla: I do declamation and poi, which is programmed oral interpretation. 
Nick Todd: I do discussion in speech. 
Celeste Gomez: This year I have participated in the events of radio/broadcasting, declamation, and informative. For radio, you create your own newscast with a commercial that the competition usually provides. In informative, which is my favorite, it is a maximum of 10 minutes where you research a topic and present it in a way that intrigues the audience. Finally,  in declamation, which is a reintroduced event this year,  you take a speech that you believe should be heard and you perform it as if it was yours but you give credit to the original speaker for a maximum of 10 minutes.
Juvensley Sejor: I do broadcasting/radio in speech.
Delany Armstrong: Essentially, we showcase several abilities in speech. A lot goes into speech besides writing and speaking; a lot of it is in your presentation and ability to properly get your point across. Preparation is key as well. From experience, you really can't go into any competition without putting in the right amount of effort. You're doomed to fail each ti
What was it like going to sectionals?
Halle VanCuren: It was exciting and nerve-wracking going into sectionals because sectionals (and now state) is the culmination of the season and everything we've worked towards. We practiced each week and dedicated such a large chunk of our time and energy to bettering our performances precisely for Sectionals, but as a senior, it was also nerve-wracking because it was now or never to make it to State one last time. 
Moo Paw: Going to sectionals was like going to any other competition during the season, except for it being a little bittersweet. I really hadn't been getting the results I wanted this season and sectionals was my last chance. I prepared for this competition more than I had any other competition and I believe my hard work paid off.
Luna Tafolla: Going to sectionals was bittersweet because it was our last competition as a team, and we didn't know who was going to make it to state. It was also hectic but really fast. I thought it was going to be a really long day, but it wasn't. All of the competitors and the judges were super nice, and it was just a fun experience. It was just a fun experience.
Nick Todd: It was fun going to sectionals, especially seeing all the alumni. I was able to catch up with them and where they are at in their lives. Sectionals are special too since there are 5 rounds, so it requires a lot of prep and dedication. 
Celeste Gomez: Going to sectionals wasn't nerve-wracking because the sectional showcase helped alleviate the nerves, but when it came to waiting to see if you made it to finals, it was more nerve-wracking than I expected. Overall, it was a good experience.
Delany Armstrong: Sectionals isn't as big as the Fishers meets, where they're apparently massive every year. It's cozy though, not too overwhelming, but apparently hectic if you do two events. I did radio, so it was really just a short walk back and forth. They had a ton of different soups at sectionals, that was probably the highlight for me.
Did you make it to state? If you did or did not, could you tell me about the experience of learning that you did or didn't?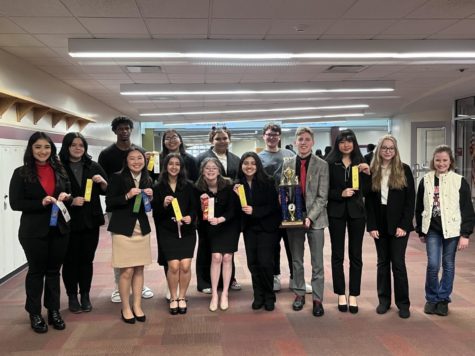 Halle VanCuren:  I did advance to State and it was extremely exciting. Since Speech has moved towards e-ballots instead of paper postings, I was in my last preliminary round of informative when I got the email for the final round of radio broadcasting. Then, when I was preparing my editorial for the radio final, I got the email for the final round of informative. It was like a weight was lifted off of my shoulders. 
Moo Paw: I did make it to the State competition this year. I also made it to the State competition last year, which was my first year on the team, so I didn't want to be a one-hit-wonder. Finding out that I made it to the final rounds of Sectionals was a relief like no other because it meant I was going to State again. However, that didn't mean that the challenge was over, and now I'm fully prepared for what awaits at the State competition.
Luna Tafolla: I did make it to State in delamination and poi. The experience was countless hours of practice after school, making sure to take in critiques that our judges left. It was also a dream come true because I really wanted to make it. My next goal is to make it to the top five at State.
Nick Todd: I did make it to State. It was a roller coaster of emotions finding out I had made it. Initially, I made the semi-finals (top 12), and I wasn't super confident leaving the round. I expressed my concerns to the coaches, but they told me to keep the faith. I ended up barely not making it, I got 7th and to qualify I needed to get 6th. I was super devastated, walking around talking and sulking about how my speech career was over. Then, at the awards ceremony, there was an announcement that one of the discussion people had to drop out, which meant that I was the next available contestant for state. Therefore, I made State. There's a picture of me and Mrs. Kranz in the moment and it's super wholesome. The experience of making it to state was extraordinary for me.
Celeste Gomez: Luckily, I was able to be a State qualifier for two events, informative and declamation, which I was overjoyed by.
Delany Armstrong: I did not make it to State. I was hopeful because I really did not want to do the editorial, which was the final. I wasn't super bitter, just kinda bummed out, but relieved nonetheless. I was super happy for my peers for doing so well, and I showed this through intense, obnoxious clapping at the awards ceremony.
What is it like to be a senior on the speech team? 
Halle VanCuren: It's so much fun to be a senior in Speech. After four years of competing, I have a lot of experience under my belt that has helped me tremendously throughout this season. It's also fun seeing new members and how much they grow from the first week of practice to the last. However, it's also bittersweet because there is no next season, and I'll have to say goodbye to Mrs. Kranz and Pasel, who have both been a pivotal part of my high school career. 
Moo Paw: Being a senior on the Speech team is so fun as I get to help coach the underclassmen in my event. I feel like I am teaching them all of my tips and tricks, hoping to pass on some legacy, yet I am also navigating the Speech world along with them. Growing with them and my fellow senior teammates throughout the season has been such a joy.
Luna Tafolla: It all happened so quickly. I always thought that oh, I'm a senior, It is going to be my last year. It might be emotional, but it's been different and at the same time I have had a lot of fun. There are a lot of memories that I carry with me from the team and I feel like it's a nice year. With everything that I've done and all of the points that I've racked up, I feel like it's a nice ending to my whole journey in Speech. 
Nick Todd: Being a senior in speech is bittersweet. I have had so much fun, but it's sad the season is coming to an end and I won't be seeing the team every day. 
Celeste Gomez: Being a senior in a Speech this year has been bittersweet. Usually by this time of the year I am planning what my next big topic for information will be, so it's weird. The coaches have been so supportive throughout my years in Speech and helping me become a more confident individual, and while I am delighted for all their help, I am still saddened to go.
Juvensley Sejor:  There really wasn't anything different about the season. The team is pretty equal and balanced, so really the only difference is you get more respect, get your senior banner picture near the main office, and get some people noticing that you do Speech.
Delany Armstrong: Being a senior in speech for me is really weird. This was my first year, but it was rewarding overall. I've built a couple of friendships from my first year alone, so I can't imagine how it would be if I would've joined last year.
Tell me about your experience throughout your speech career.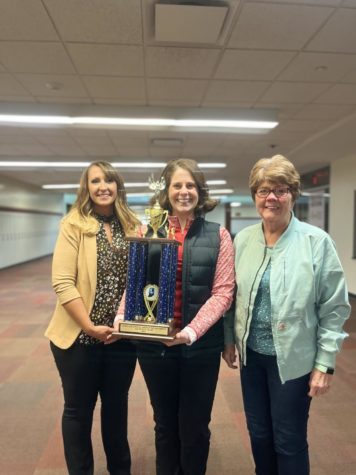 Halle VanCuren: I will always cherish the memories and lessons I have gained through the Speech team. I have learned how to be a successful public speaker, and I have gained relationships that have brought me happiness and laughter. Years from now, I will proudly say that Speech was my favorite part of high school, and I wouldn't trade this experience for the world. Mrs. Kranz, Pasel, and all of the coaches have had a significant impact on my life, and I appreciate what they do for the Speech team so much. Speech is more than competing and awards. It's the meaningful relationships, lasting friendships, and fun memories that come with it. 
Moo Paw: I am so glad I decided to join the speech team my junior year and I wish I had joined sooner. My experience on the team and competing in this area has allowed me to grow so much as a person and a speaker overall. It has elevated my perception of others and the world, along with solidifying my confidence in myself. My Speech career has been one of the best experiences of my high school years and I am proud to say I believe it has prepared me more than enough for what lies beyond it. 
Luna Tafolla: As a freshman, I was really scared. Everyone else was well-seasoned, I wanted to be like them. I made it to state my freshman year, which was weird because covid hit that year and I wasn't able to go. My sophomore year was hybrid, it was online. We didn't have any interaction with anyone except our team. Junior year was more competitive. I really wanted to get the full experience because I didn't my freshman and sophomore year. I managed to get a lot of points and first place in a couple of competitions. Senior year, I got more points. Now, I've made it to state. 
Nick Todd: My experience throughout my speech career has been one I will never forget, the skills you gain from speech are second to none, and I'm able to speak in front of crowds with little fear. For me though, the memories were the best part, I enjoyed every second of speech and would recommend it to anybody who's unsure of joining. 
Celeste Gomez: Joining speech has easily been one of the best decisions I have made because I have become a more well-spoken, confident, and ambitious person in all aspects of my life which will greatly benefit me in anything I choose to achieve and pursue. My favorite part of speech is that it has allowed me to be able to shed light on subjects of my culture that do not get the attention they deserve. 
Juvensley Sejor: My experience was cool at the first meet then near the last two meets it got repetitive and I started losing interest. But it may not be the same for everyone. The team and the different personalities of everyone helped make it worthwhile.
Delany Armstrong: My experience was amazing. I didn't work with the other coaches, like Pasel, but everyone treated me with respect and kindness. Speech is one of those extracurriculars where you build a family rather than just friends or peers. Plus Kranz has a Frosty card. 
Leave a Comment
Your donation will support the student journalists of Logansport High School. Your contribution will allow us to purchase equipment and cover our annual website hosting costs.
About the Contributor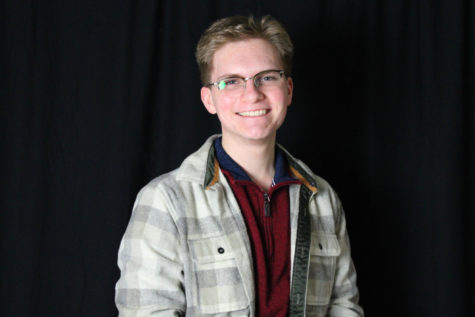 Justin Snay, News Section Editor
In his second year on staff, sophomore Justin Snay is the News Section Editor. He enjoys everyone on staff and wants to continue to learn and work with...