Art Teachers Q&A: Making the World Brighter With Creativity
How long have you been working at LHS?
Bryan Hole, art teacher: I've been working at LHS for about 16 years.
Nikki Ingalls, art teacher: This is my third semester here.
Charmaine Griffith, art teacher: I started working at the beginning of the school year over at the junior high, and then about two weeks in, I was transferred over here.
What classes do you teach?
Hole: I teach Drawing, Painting, Ceramics, AP Art, and Intro to 2-D Art.
Ingalls: I teach Intro to 3-D, Sculpture and Jewelry, pretty much anything that's three-dimensional.
Griffith: I teach Intro to 2-D, Advanced 2-D, Advanced 3-D, Photography, Advanced Photography and I'm really excited about a class that I'm starting next year called Fiber Arts.
What type of projects do your students do?
Hole: They do an arrangement of artworks in different media using different artistic styles and exploring different historical periods.
Ingalls: The simple answer would be all three-dimensional. We work with wood, found objects, clay, plaster, jewelry. We have metal-work, fibers. It's a combination of things that can become three-dimensional.
Griffith: Right now, we're working on some self-portraits. Other times, depending on the class, I'll have students work on other things like paper mache. We just dropped off some felted food at the little cafe off of the culinary classroom. We do all sorts of stuff.
How do you decide which pieces go into the art gallery or display cases?
Hole: Usually student work that shows proficiency, some creativity and style are chosen.
Ingalls: Oftentimes, for the gallery, there's a theme that's going on or an overall show. My choice is kind of dictated by following their process. If the student can share through their sketchbook process how they started with their idea or inspiration and how it transformed into a solid project at the end with a solid object statement, I tend to gravitate towards those in the show as opposed to a project that doesn't have a solid foundation or process throughout as a whole.
Griffith: I try to think about how much work the student put in, how hard they worked, if they came out the way they wanted to be and if they wanted it displayed, stuff like that. 
Which class would you recommend to someone interested in art?
Hole: The first class you'd want to take could be one of the introduction classes, either Intro to 2-D or Intro to 3-D. From that, you can go and take any of the other two-dimensional or three-dimensional focused art classes.
Ingalls: I feel like they could take any of them first, but it really depends on what they gravitate towards. Some people are a little nervous about taking art classes, so if they do a lot of drawing or two-dimensional stuff, then I'd suggest taking a class with Bryan Hole or Charlie to try and get to know your art department. If you like to tinker and build things, whether it's welding or any type of building with three-dimensional classes, then you should definitely take a 3-D class.
Griffith: All of them. Just take a class and get in there to create.
Leave a Comment
Your donation will support the student journalists of Logansport High School. Your contribution will allow us to purchase equipment and cover our annual website hosting costs.
About the Contributors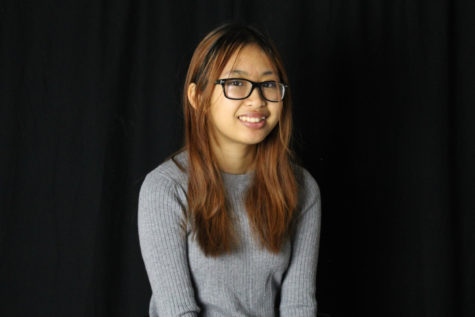 Sydney Vo, Reporter
Freshman Sydney Vo is a part of the Arts & Entertainment/Opinion team. This is their first year as a staff member on Magpie. They are an active member...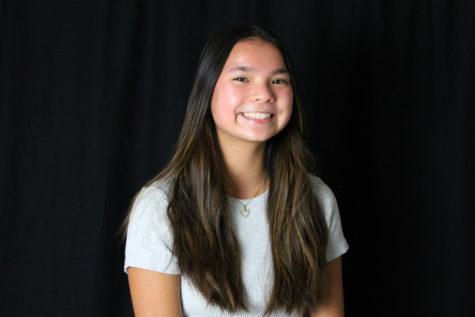 Lily Newell, Photographer
Lily Newell is a member of the Class of 2025 and serves as a photographer and social media helper for Magpie. This is her first year on staff. One of her...