Russian Invasion of Ukraine
On February 24th, many Ukrainian citizens awoke to missiles striking their land. That morning, at around 05:00 EET, Russia began its invasion of Ukraine. Many areas scattered around Ukraine had been the target of missiles, as well as the country's capital, Kyiv.
The Russo-Ukrainian war had been going on for eight years prior to the invasion, from February 20th, 2014 to the present. The Russian military began increasing its presence around Ukraine's borders from 2021 to 2022 and had denied planning any invasion when confronted by NATO.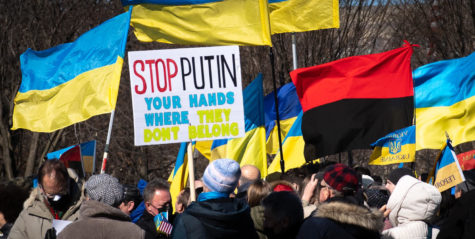 Before the invasion, Russia sent military forces to the two self-proclaimed separatist states of the Donetsk PR and Luhansk PR. Only three days after this, Putin announced a "special military operation," officially beginning the invasion of Ukraine.
"Russia has made a strange move. This war has now isolated them from the rest of the world. I do not understand why they would harm a country that has the right to be an independent country. Russia had no business killing innocent citizens and bombing infrastructure," freshman Justin Snay said.
Putin's forces have continued to shower cities across Ukraine with missiles, including the capital of Kyiv. Many civilian targets have been under fire from Russian forces. There have been reports of major buildings becoming a victim to the invading forces as well, including various hospitals, an airport, and a Ukrainian power plant. Overall, it is estimated that 1.7k buildings have been destroyed, amounting to approximately 10 billion dollars worth of damage.
So far, there has been an estimated 9.1k deaths at the very least. Although, it is believed to be much higher than that along with 1.8k non-fatal injuries.
"It's sickening that innocent civilians are being targeted. They did nothing wrong and don't deserve that," freshman James Popejoy said.
According to the UN, more than 1.7 million Ukrainian citizens have fled their homes to escape the war. Many countries have opened up to refugees, such as Poland, Hungary, Slovakia, Moldova, Romania, and other surrounding European countries. Poland has taken in the most refugees by far with an estimated 1 million as of late.
Aside from taking in refugees, countries such as Greece, Germany, and France have been providing materials such as blankets, medicine tents, and other various supplies to countries that are housing refugees.
There have been three rounds of peace talks between Russia and Ukraine so far, though major breakthroughs are yet to happen.
Leave a Comment
Your donation will support the student journalists of Logansport High School. Your contribution will allow us to purchase equipment and cover our annual website hosting costs.
About the Contributor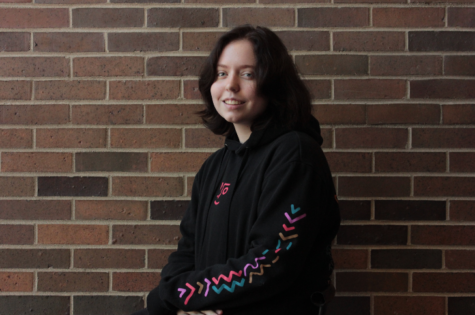 Jaselyn Newbold, Reporter
I've always had a thing for writing, whether it be stories or articles. It's allowed me to be creative and become better with my wording and style....