Being a Light in a Dark Time
The buzzing of the fluorescent lights screams in the silence of the waiting room. A nurse enters, calling patient David Zimmerman's name. Following the nurse, she walks Zimmerman back to the room. It feels like walking towards the complete unknown. The nurse explains the doctor will be with him shortly. Zimmerman waits in silence. The only sound being the faint noises from the nurse's station out in the hallway. As the doctor enters the room Zimmerman is brought back to reality, hands sweating. The doctor rambles on about appointments and tests, finally flat out saying the one sentence no one looks forward to, "I am sorry to inform you that the test results came back positive. You have cancer." Zimmerman's heart drops. This experience is the first of many Zimmerman will have as a patient at Logansport Memorial Hospital in the following months.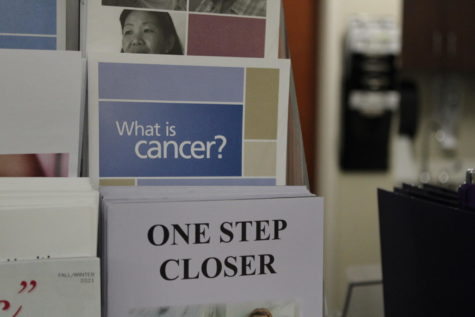 "There was no sugar coating, it was straight up," Zimmerman said.
Those three words, "you have cancer," change lives drastically the second they are said but, for Cass County residents, there can be some hope
and reassurance knowing they are in good hands at the Logansport Cancer Care Center (LCCC) while they are treated for cancer. According to Medical Oncology nurse Lyndsey Rozzi, one of her main jobs is to comfort patients with the knowledge that they will be taken care of.
"I can honestly say that I work with the best nurses, doctors, receptionists, phlebotomists, and radiation therapists around. The group of people that work at the Logansport Cancer Care Center are top-notch, and I would send anyone there without hesitation," Rozzi said.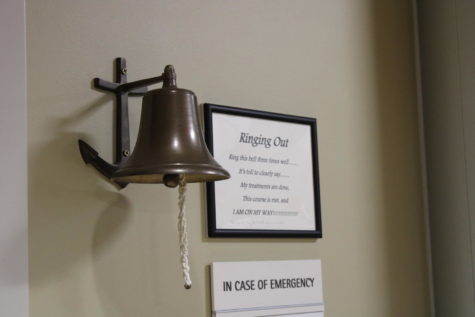 Although, being any type of nurse isn't so easy. Rozzi explains further how working with cancer patients can be very psychologically depleting, simply because there is no certainty that chemotherapy will work.
"I would say that this job can be exhausting mentally when you can't cure a patient. We get very attached to our patients because we see them multiple times a week. We get to know them and their families, and it is just as hard on us as medical providers when things don't work out," Rozzi said.
Not only are the nurses and doctors mentally affected, but the patients are also under a lot of mental stress. Zimmerman regularly experiences these mental effects during treatment.
"The mental effects are deep. It has not only tested my faith, but it has caused depression and thoughts of mortality," Zimmerman said.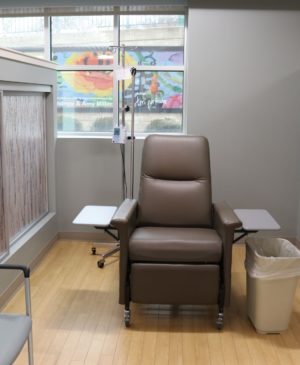 Although nurses or doctors are there to help cure patients, they are also a huge help with these mental effects.
"From the first time we were there, I have said that everyone is there to make you feel special in each individual way. The nurses and staff are always positive. They always make me laugh and make things a little less daunting," Zimmerman said.
Paul Soderlund, the Cancer Center Office Coordinator, looks at the brighter side of the care center. When people first think about working in a cancer center, it may seem very depressing, but if they dig a little bit deeper and think about what else they do, there is a positive side.
"We, unfortunately, see a very sick population. In general, we have good days, and we have bad days. We see very depressing things. There are days when patients that we love get bad news, but there are a lot more patients that get good news. We are able to help far more people than we are not able to help," Soderlund said.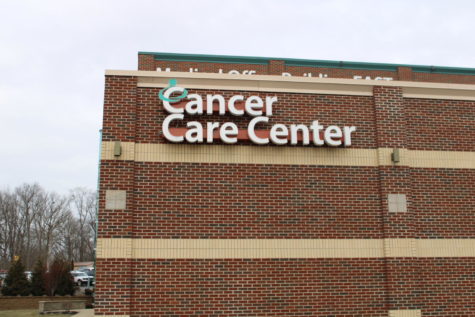 The difficult role the cancer center staff plays during a patient's cancer battle is not lost on Zimmerman.
"The nurses are so special, filling every checkbox on what it takes to be an angel here on Earth," Zimmerman said.
Leave a Comment
Your donation will support the student journalists of Logansport High School. Your contribution will allow us to purchase equipment and cover our annual website hosting costs.
About the Contributors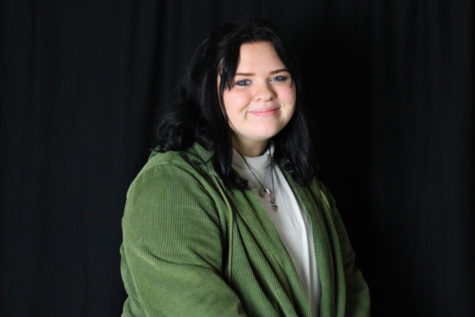 Jasmine Zimmerman, Features Section Editor
I joined Magpie because a friend recommended it to me and explained how fun it is. I have always enjoyed writing, so I decided to give it a chance. In...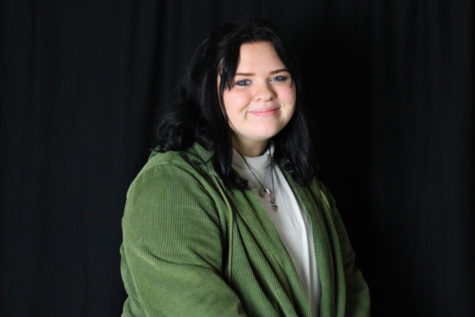 Jasmine Zimmerman, Features Section Editor
I joined Magpie because a friend recommended it to me and explained how fun it is. I have always enjoyed writing, so I decided to give it a chance. In...