Hitting Each Key One Note at a Time
Hitting the keys for the first time began sophomore Justin Snay's love for the piano. His love growing also grew his skill with the instrument. 
"I love the piano so much because you are creating music with just your hands," Snay said. "Music that makes so many people happy, including myself. It is amazing what you can do with just 10 fingers."
Snay explained some of the many songs that make him feel a certain way when playing. 
"I have two favorite pieces," Snay said. "The first one is 'Clair De Lune.' 'Clair De Lune' is an amazing piece. It makes me feel like I am wanting something, perhaps love or some other strong emotion. The piece takes a big turn in the middle of it, which could bring out many emotions in the listener. The second piece is 'Un Sosprio.' 'Un Sosprio' makes me feel like I am floating. The player's hands glide over the keys. It is very beautiful."
"
The piano has been a part of my life and will never leave."
— sophomore Justin Snay
The learning process can be difficult for a beginner. Many would practice with a professional, but Snay decided to teach himself.
"I taught myself how to play the piano through, honestly, just having an interest in playing," Snay said. "I always had a piano at my house. Whether a real piano or a keyboard, it gives me so much pride and joy when I hear what I can do on the piano knowing I taught myself."
Being self-taught comes with many years of practice and dedication and at times can change a person.
"I have been playing the piano for around eight years, which has been amazing," Snay said. "Looking back at all the years it took to finally get to where I am now made me sad and happy. The piano has been a part of my life and will never leave."
Other people often take part in the learning process and have a huge impact on people's lives. For Snay, it was his choir director.
"I think the person that had the most impact on me while learning the piano was Susan Cahalan," Snay said. "Susan is the accompanist of the choirs. I got to experience great live piano playing every day in choir class. Susan is such an experience and amazing player that it motivated and made us want to get to her level. I have also been inspired by the many piano players in the world that I have watched."
"
All it takes is a little bit of determination and love for something to do it."
— sophomore Justin Snay
Not only was Snay influenced by his school directors, but he was also influenced by close people in his life.
"I have always had a piano at my house," Snay said. "My grandpa had a keyboard from the 90s that he gave to us when he passed. It had this ability to light up the keys of the song that was playing on the piano. That's how I learned 'Hey Jude' and 'Fur Elise.' When I was a little older, my uncle gave me his old piano from the 90s. It was a bit of an upgrade. That's where I wrote my first song on the piano. When I was around 12, my other uncle bought me a keyboard. I played it without really knowing what I was doing."
When learning a new skill, it is no walk in the park. It challenges people as well as their minds.
"I think it gave me an understanding of music and gave me patience," Snay said. "Through the piano, I gained patience by carefully analyzing the song that I was playing and reading sheet music. My motivation to keep playing the piano was just something that I have always had. I will always want to keep improving my skills."
Hardships can also come with a sense of doubt, but for Snay, the skill became easy for him the more he learned through sites such as YouTube and watching others play. 
"I took one professional lesson from a piano teacher," Snay said. "However, it was later on in my piano years that I felt as though I already understood the basics of piano and that I did not need to re-learn them. I do not necessarily recommend that for anyone else though. Take every opportunity you can to better yourself. I found out how to better myself by playing every day.
Snay explained how no matter what the circumstance may be, people can also follow their dreams and even learn something new along the way.
"All it takes is a little bit of determination and love for something to do it," Snay said. "I have always loved the piano. It's amazing to look back at your progress and see what have achieved from nothing. I started playing with no experience or knowledge of the piano. Now, eight years later, I can play, and I encourage others to follow whatever they may be chasing." 
View Comments (1)
Your donation will support the student journalists of Logansport High School. Your contribution will allow us to purchase equipment and cover our annual website hosting costs.
About the Contributors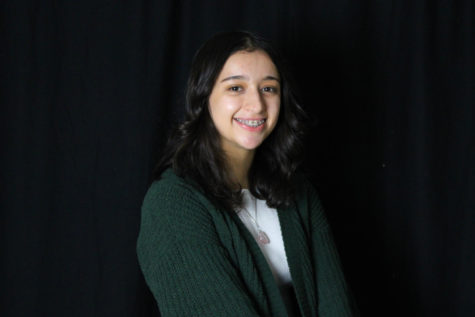 Emily Sanchez, Managing Editor
Emily Sanchez is a junior and has been a part of the staff since her freshmen year in 2020. Emily currently serves as co-Managing Editor. She enjoys writing...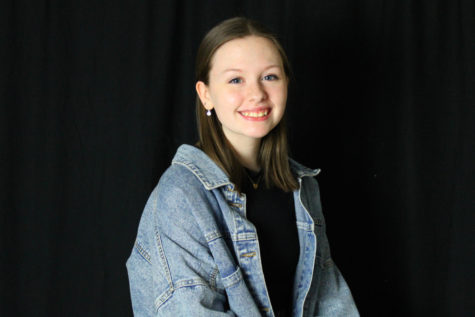 Gretchen Prifogle, Photo Editor
Junior Gretchen Prifogle is a second-year student on Magpie. She has been the Photo Editor for both years. Gretchen enjoys sharing pictures of interesting...