A Principal's Take on the Felix the Cat Story
The oldest mascot in all of Indiana, Felix the Cat, is shrouded in a mystery of how he became Logansport High School's mascot. Several theories surround the idea of our mascot, but how do we know what to believe? Luckily, Logansport's very own principal, Matt Jones, has taken an in-depth look at these theories with hours of research.
The first common theory comes from the 1941 Tattler, stating that back in the year 1926, the past coach, Cliff Wells presented a red and black cat to Raymond Hupp. The cat was then named "Felix," based on the 1919 animated cat. Felix was kept inside of the locker for several games, until one night when an important game was going badly, Felix was taken out and put onto the floor. That night the Berries left with a victory on their name. 
With that theory, after that night, Felix became the Logansport High School mascot. Although, there is another theory that goes more in-depth length. 
According to the LHS Website, "Another version that is much more detailed was told by Ralph "Red" Tucker in 1996, Tucker played for Wells and with Hupp. According to this story, the date was March 31, 1926, and sixteen members of the Logansport High School basketball team were on their way to a post-season banquet at the Barnes Hotel in downtown Logansport. Accompanied by their coach, Cliff Wells, they were entering the hotel when they spotted a small stuffed cat made of oilcloth in a store window. This replica of Felix the Cat was in Logan's school colors, red and black, and immediately won the admiration of the team. Coach Wells purchased it right then and there."
This story was later validated by Hupp's daughter who graduated in the class of 1954. After Felix was first brought out through the 1926-27 school year, he was commonly brought out during games by the cheerleader, Henry Muckenfuss.
Luckily, LHS principal, Matt Jones, took a deep dive into the world that is Felix the Cat. Over a summer, he took an extensive search for information on the history of LHS and went into a deep dive. Luckily, he believes he has found an answer.
"I was kinda just stuck in this rabbit hole of the history here at Logansport High School," Jones said. "I wish I could just go back in time and just talk to all these people to get a clear, definite version of this story. So I really just had to roll up my sleeves when I was still assistant principal, and dig into the Felix the Cat lore."
From then, Jones was checking archives of several different newspapers, through yearbooks, truly anything that could reveal the secrets behind such a familiar face. Luckily, he was able to speak to someone detrimental to the story.
"Well at an alumni directory in 2010, where I spoke to Nancy Hupp Wallace, the daughter of Curly Hupp, from the class of 54, I found someone who knew her and actually had her number," Jones said. "So I called her and she confirmed the story relating to the Barnes Hotel. It was the story that her father always would tell her, and it was confirmed and personally, that's the one I like to go with."
Jones has always had a fascination with the deep and long history of Logansport High School and he truly wishes to just be able to go back to see the old high school and the old Berry Bowl. He recalls the years of families coming in and old through wars, the Great Depression and so much more.
No matter the complicated history of our favorite, lovable mascot, the saying will stay true to many generations, Once a Berry, Always a Berry.
Leave a Comment
Your donation will support the student journalists of Logansport High School. Your contribution will allow us to purchase equipment and cover our annual website hosting costs.
About the Contributor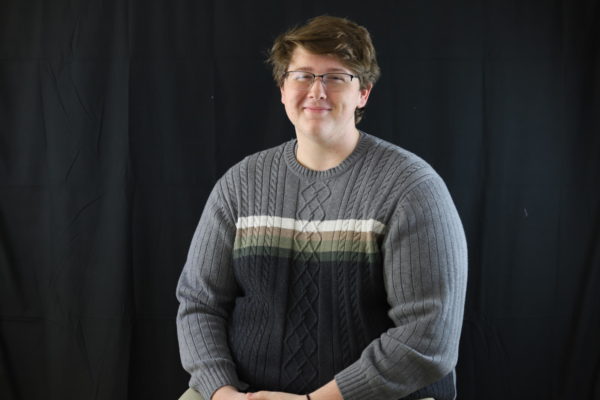 Payton Mucker, Business Manager
Payton Mucker is a senior and is one of the Business Managers. He has been on staff for three years but has been involved with journalism since freshman...