Pinball, Pretzels, and Pints (of Root Beer)
Bonus Pints is a family establishment in Logansport. Bonus Pints opened on July 10th, 2o21, and has been a huge hit since. It's a great place to go with your family to eat dinner, play some arcade games, and shop for vinyl records. The arcade features the classics such as Mrs. Pac-Man, Galaga, and Street Fighter. Bonus Pints is also home to The Record Farm, The Lantern, Fulcrum Barber Shop, and City Wineworks. It's a great place to come and hang out with friends in Logansport.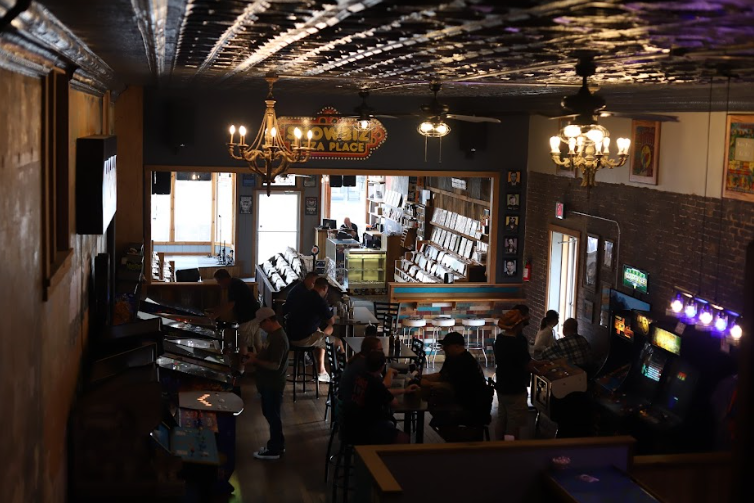 Bonus Pints is filled with unique decorations, ranging from keeping the original tin ceilings, to old window frames turned into artwork by various local artists such as Rayna Kollmar, Rowan Kollmar, Amy Werner, Brett Manning, Sienna Urbina, and Molly Dunderman.
Bonus Pints features six pinball machines that people enjoy. They all have eccentric themes such as Godzilla, The Munsters, and the Harlem Globetrotters. Each of these machines is very cheap to play.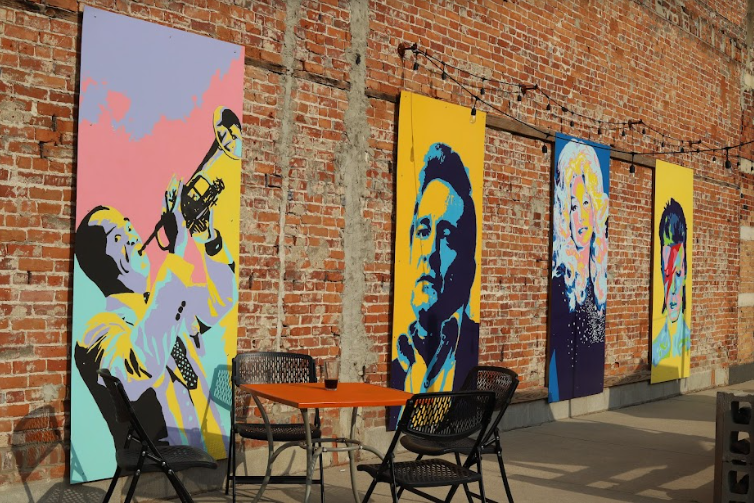 Outside of Bonus Pints, there are five murals of famous singers. Four singers are featured in these paintings: Louis Armstrong with his trumpet, Johnny Cash, who was a famous country singer, Dolly Parton with her iconic hair, and David Bowie, an influential rock artist.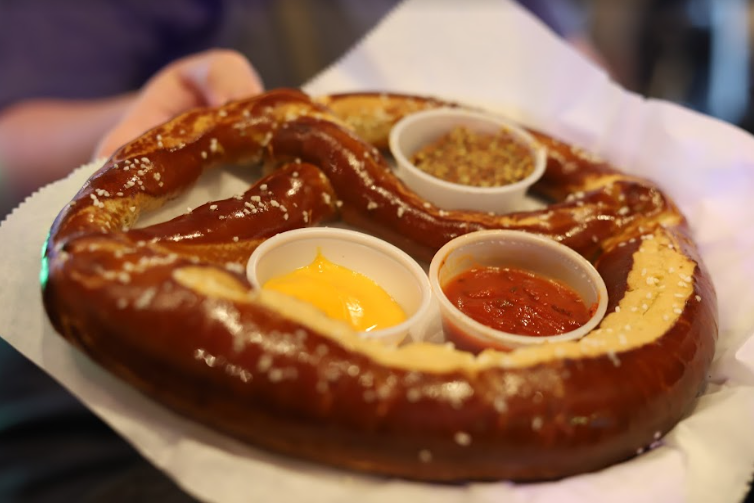 This pretzel comes with beer cheese, marinara sauce, and honey mustard. You can also get other foods such as flatbread pizza, sandwiches, and drinks like root beer and soda.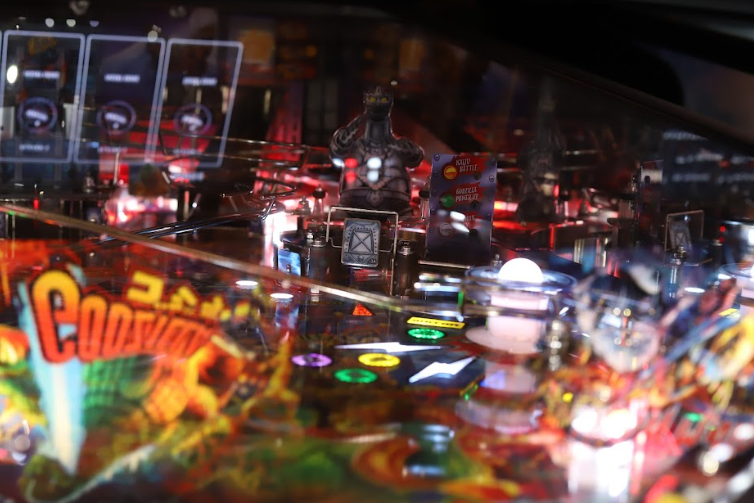 Bonus Pints features five pinball machines. This is inside of a Godzilla-themed machine, which is a movie series about a prehistoric sea monster who battles other large monsters. A lot of people come to Bonus Pints just to play with these machines.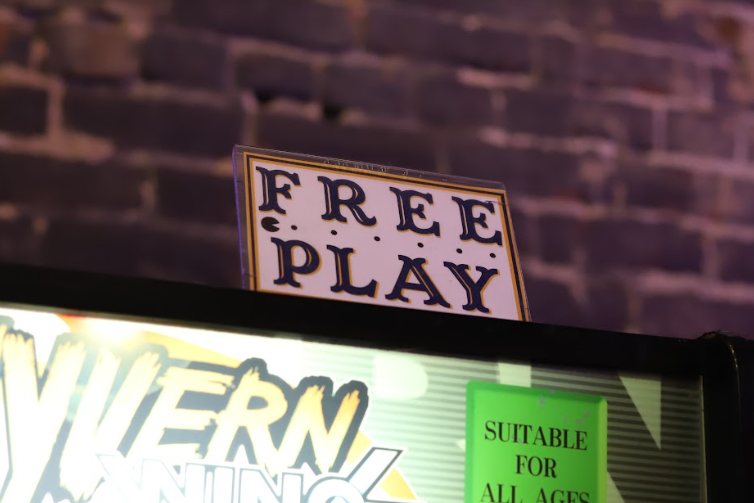 Most of the arcade games at Bonus Pints are 25 cents, but there are some games that can be played for free. The games at Bonus Pints are all classic video games including favorites such as Galaga, Mrs. Pac-Man, and Street Fighter.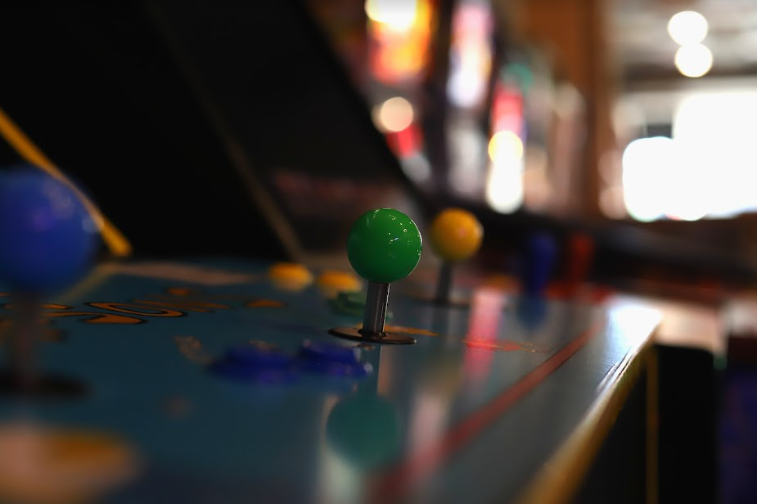 This joystick is attached to a Simpsons arcade game. It's the most important part of an arcade game. You can't play an arcade game without the controls.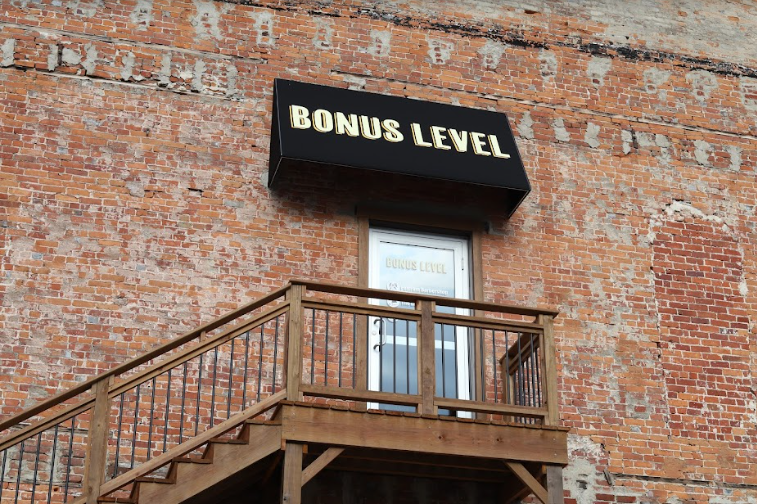 There is also an upstairs to Bonus Pints. Many people don't know this exists. There are three shops above Bonus Pints, which are the Lantern, Fulcrum Barber Shop, and City Wineworks. The Lantern is an arts and crafts and clothing boutique. Fulcrum Barber Shop is a place to go get a haircut, and City Wineworks is a winery that moved to Logansport from Peru.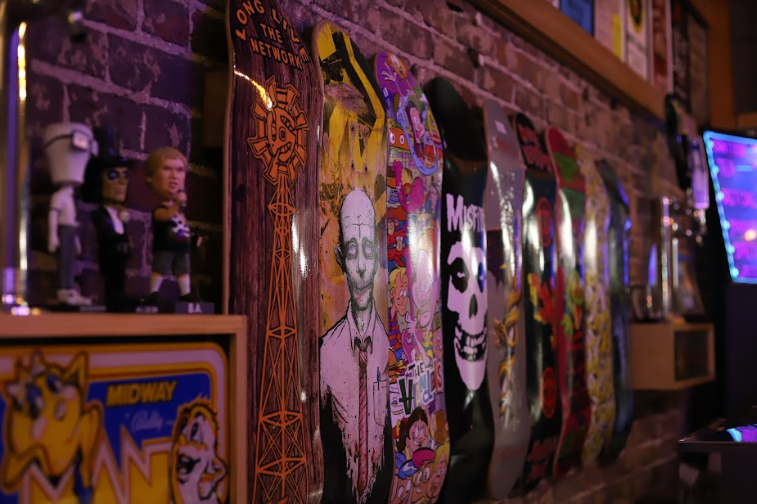 Behind the counter, there are these skateboards hanging on the wall. The wheels are taken off of them, so they are just really cool decorations. Bonus Pints is filled with quirky decorations like these skateboards.
Leave a Comment
Your donation will support the student journalists of Logansport High School. Your contribution will allow us to purchase equipment and cover our annual website hosting costs.
About the Contributor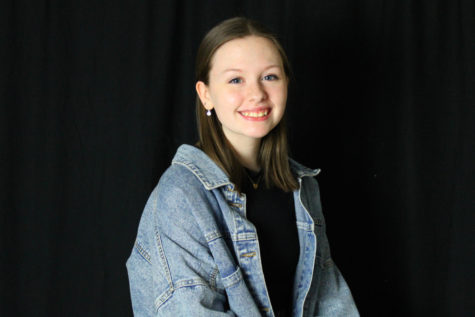 Gretchen Prifogle, Photo Editor
Junior Gretchen Prifogle is a second-year student on Magpie. She has been the Photo Editor for both years. Gretchen enjoys sharing pictures of interesting...