Volleyball Team Shines on Senior Night Against Winamac
Payton Herr, Opinion/ Sports Section Editor
October 7, 2022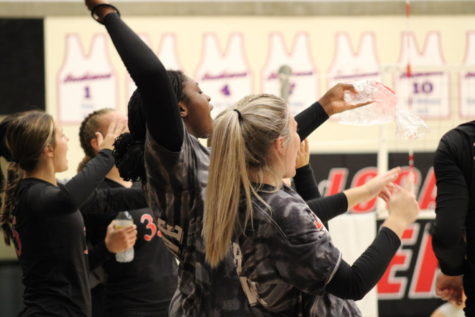 Emotions were high during the Logansport girl's volleyball senior night while they defeated the Winamac Warriors 3-0.

The Berries (1-27) prevailed over the Warriors (6-23), 25-11,25-21, and 25-19 at the Berry Bowl.

Senior Chloe Kelly led the Berries with three digs, eight assists, and an ace. Following Kelly, senior Kenzie Byrd had five digs. Senior Finley Hettinger had three digs, one kill, and three aces. Junior Corryn Overway contributed to the Berries with 13 digs and one ace. Senior Katrina Sejour had one dig, three kills, and two aces.
"We played our hardest last night and we entered the game with the mindset to win and we dominated," Sejour said. "The season was rough but we got closer and closer every set we played. I'm glad to end my senior season with a win."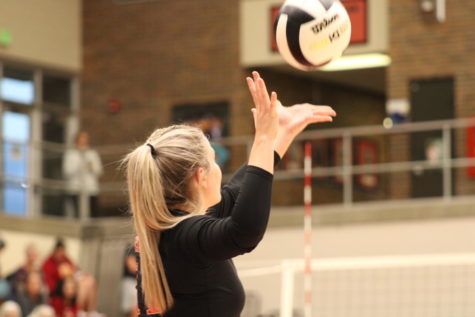 Senior Mckenzie Hinz led Winamac with 10 kills and eight digs. Following Hinz, sophomore Linzy Walters had seven digs and contributed to the Warriors with seven assists.

The Berries will travel to Richmond on Saturday, Oct.8 to compete in the NCC tournament.

"For NCCs, I'm pretty excited to see what we can do," Sejour said. "I hope we can get a few wins and head home feeling like we accomplished something. I'm not excited for that long bus ride, but at least I got my second family with me on the bus."