A Look Towards Logansport's Past Through the Dead
Mount Hope Cemetery was established in 1928 and is the third-largest cemetery in Indiana. Stretching more than 225 acres, over 82,000 people are buried in this cemetery. Mount Hope is separated into different sections, including two different spots for veterans to be buried in. One of these spots is veterans circle, and every veteran buried here gets a free tombstone. The other spot is around the Soldier Monument, which honors all branches of the military. Mount Hope is also the resting place for some important people in Logansport history.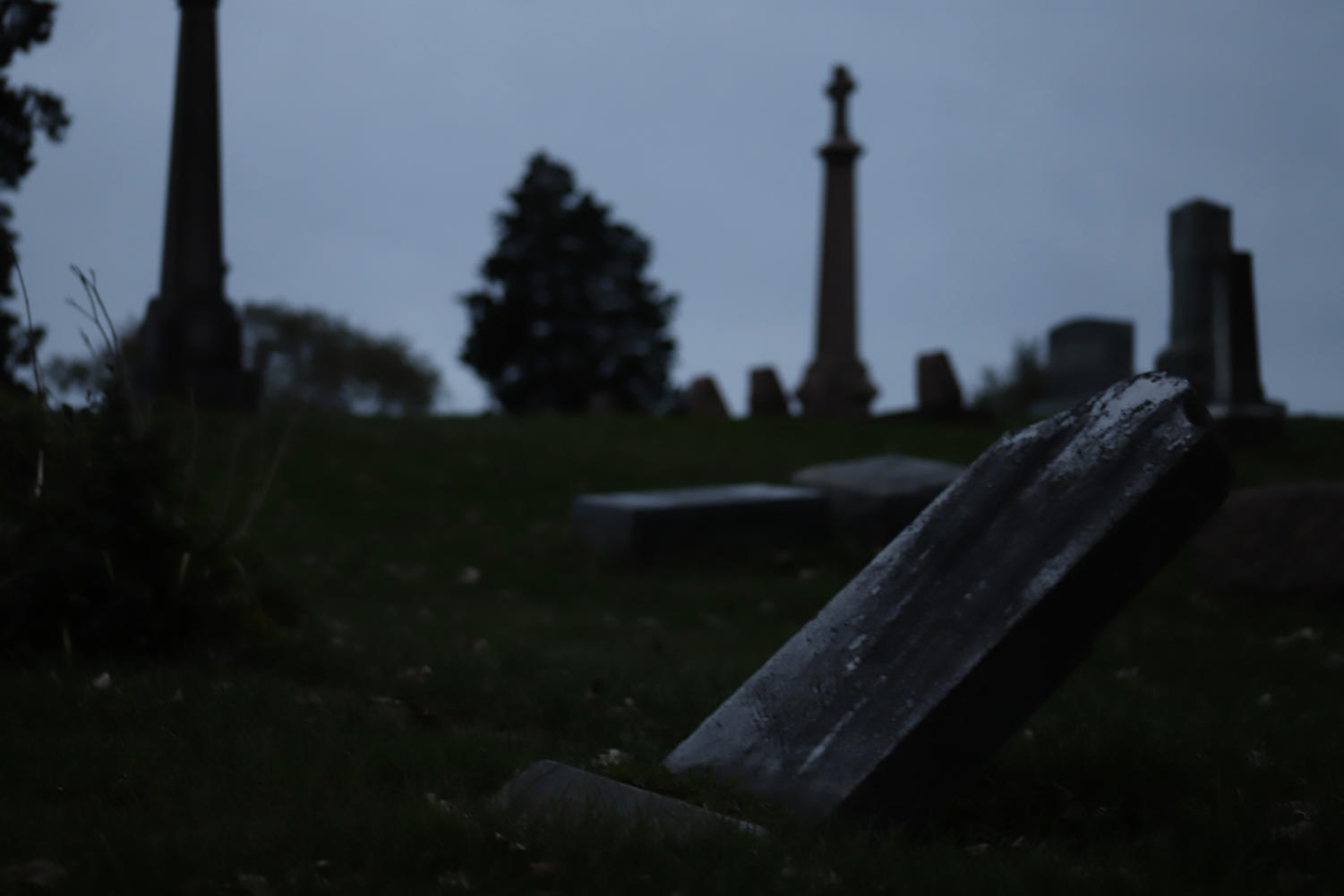 This gravestone is leaning instead of standing straight up. Vandalism is a huge problem cemeteries face. Some people turn over and break headstones.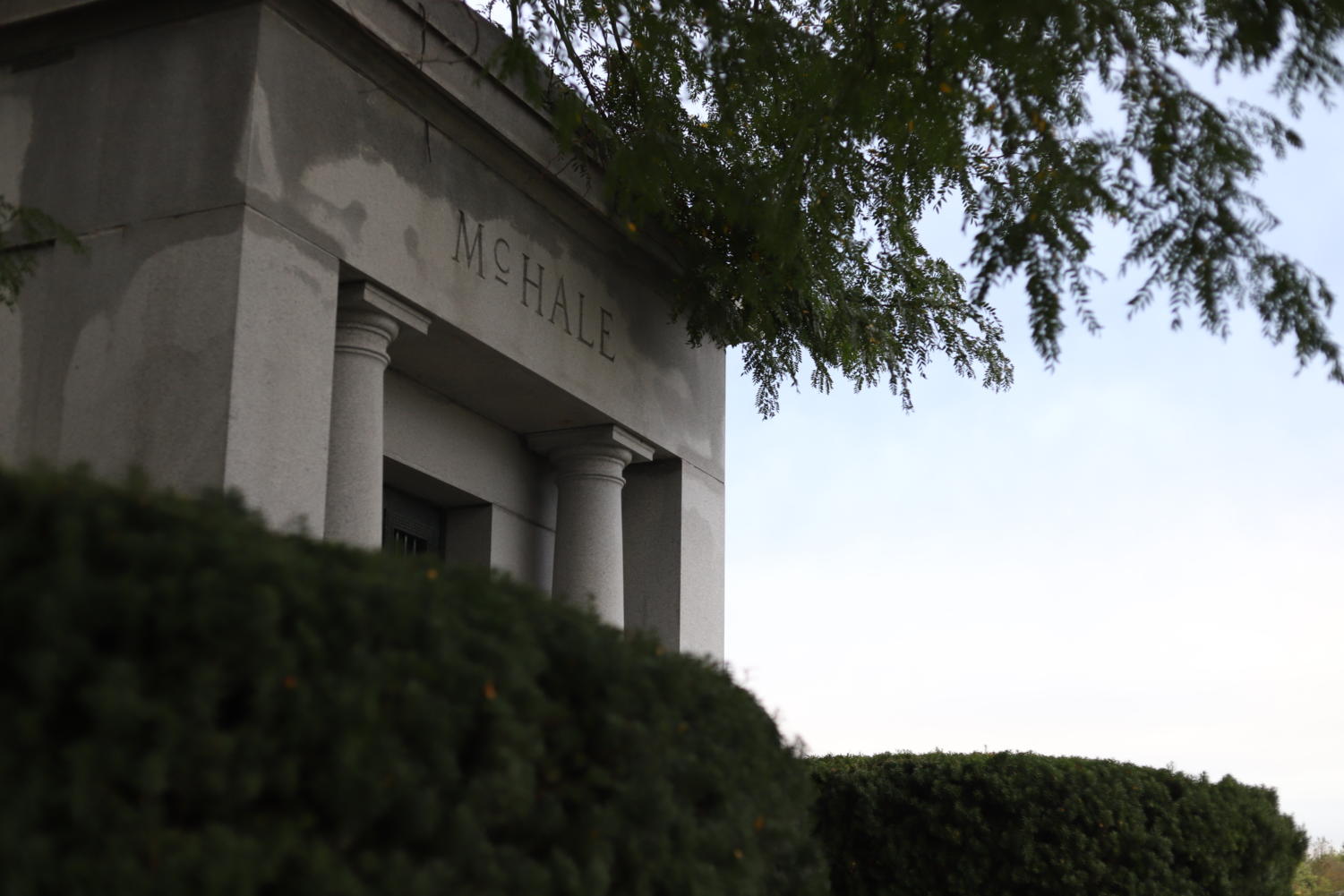 The mausoleum of Frank Martin McHale stands silently under a tree. McHale was a football player, politician, and philanthropist born in Logansport, Indiana. McHale was a child of Irish immigrants and lived in Logansport his whole childhood. He played football at Logansport High School and eventually went on to play football for Michigan State University, where he also earned his degree in law. After graduating from college, Mchale served in the Air Force in World War I. After the war, McHale returned to Logansport and started a law firm. From then on, Mchale was deeply involved in any activities he could be in Logansport. McHale is remembered for funding the construction of the McHale Performing Arts Center in 1976.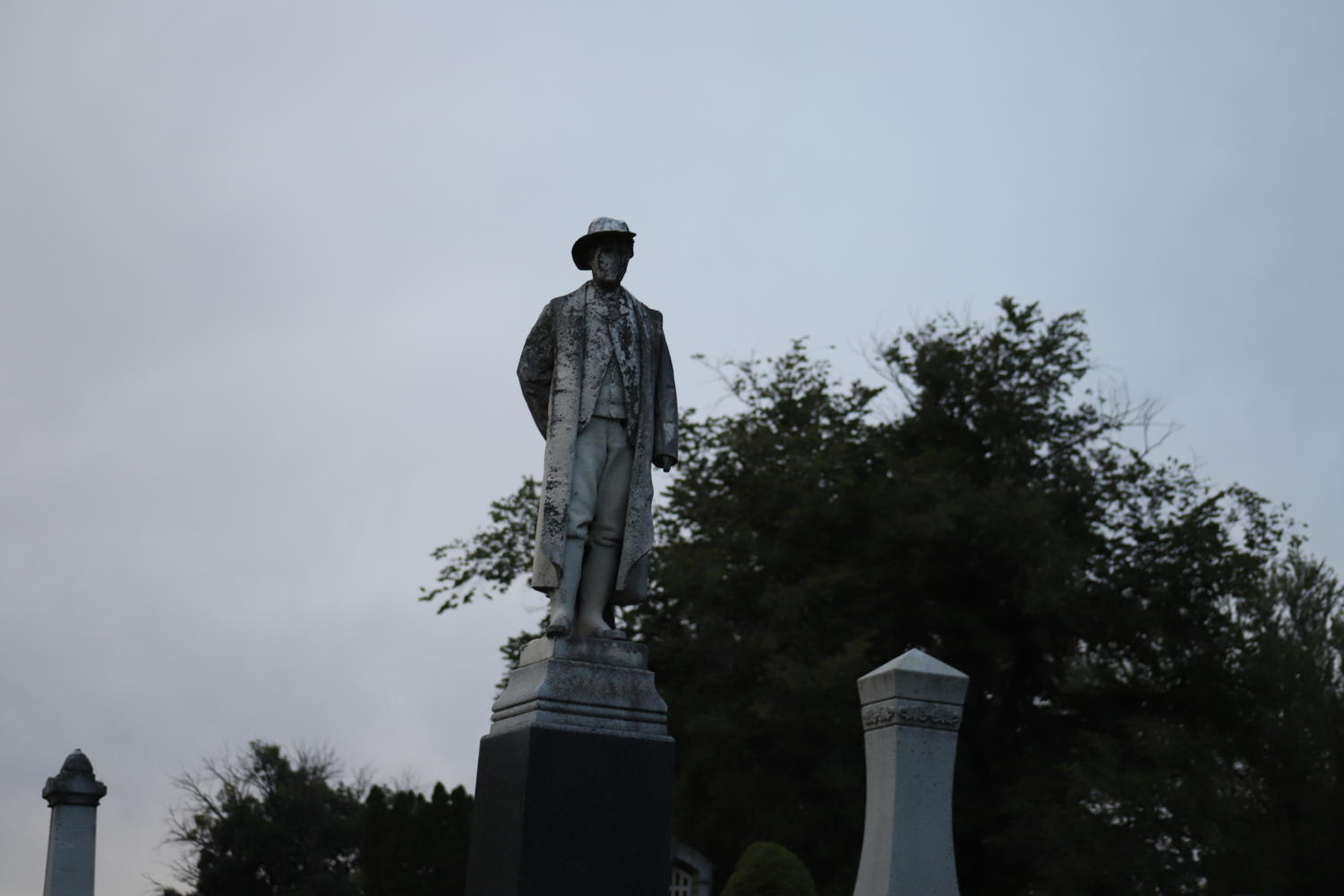 This gravestone stands near the entrance of Mount Hope Cemetery. Over 82,000 people are buried in Mount Hope, and nearly 200 people are buried each year. Mount Hope is the 3rd largest cemetery in Indiana.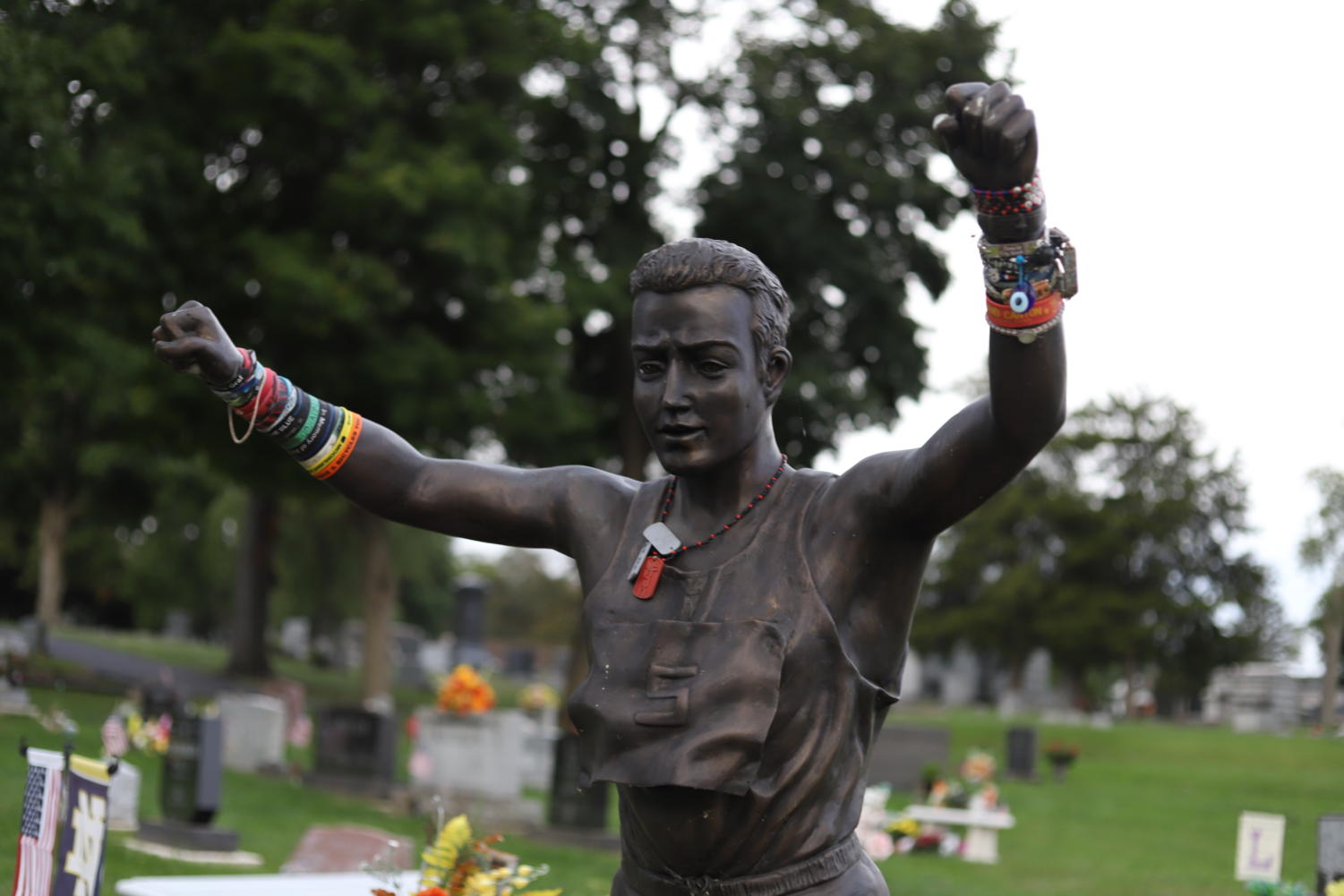 This statue sits at the grave of Jacob Graf with bracelets left on its arms by friends and families. Graf was a cross-country star at Logansport High School who unfortunately died at 18. He is remembered by the Jacob Graf Memorial Invitational, a cross country meet, and the Jacob Graf Memorial Scholarship which is awarded to athletes that are team players.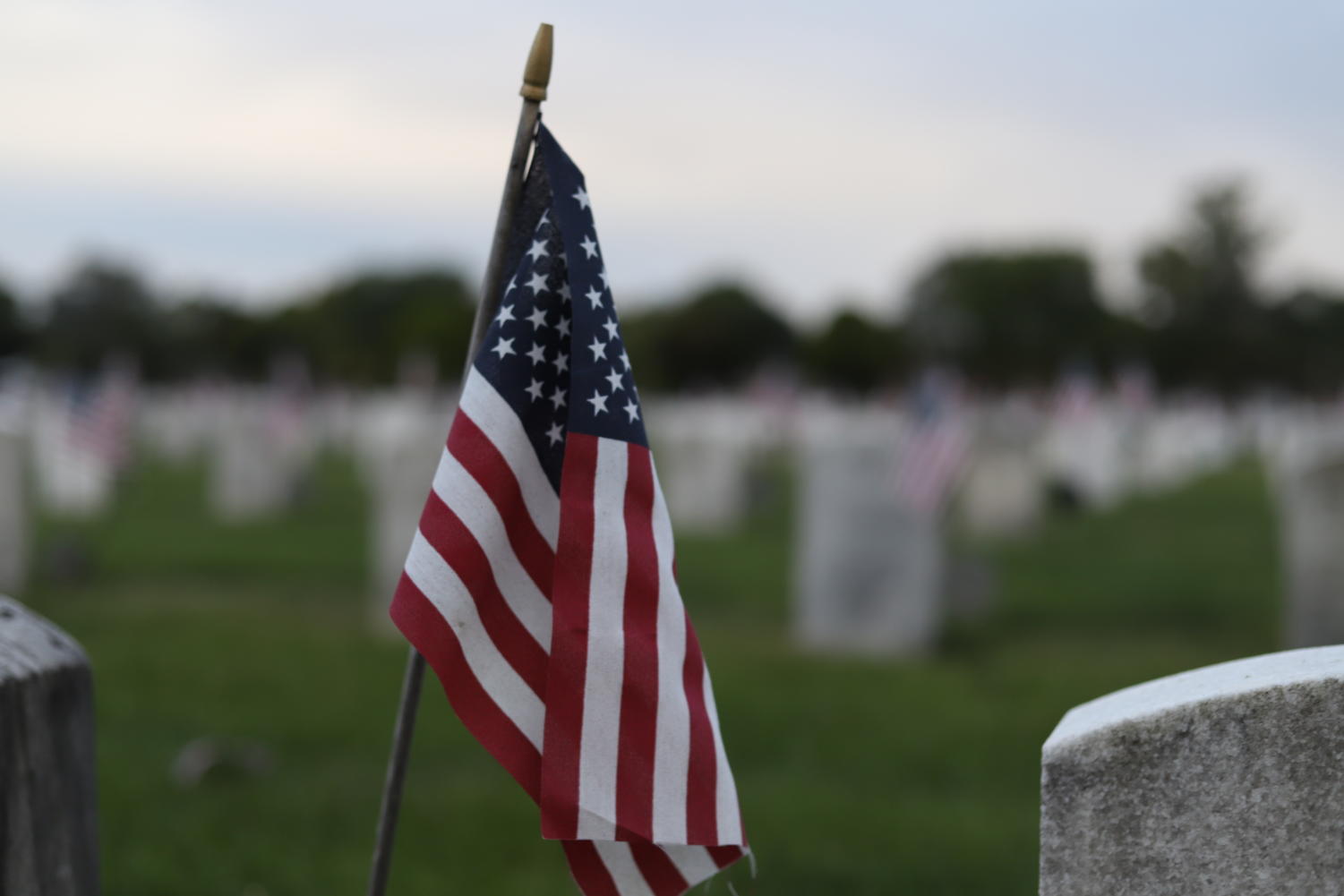 Flags are placed by all of the graves in the Veterans' Circle at Mount Hope. There are two different sections in Logansport where veterans can be buried. One is around the monument and the other is in Veterans' Circle. A free grave is donated to any veteran that is buried in the Veterans' Circle.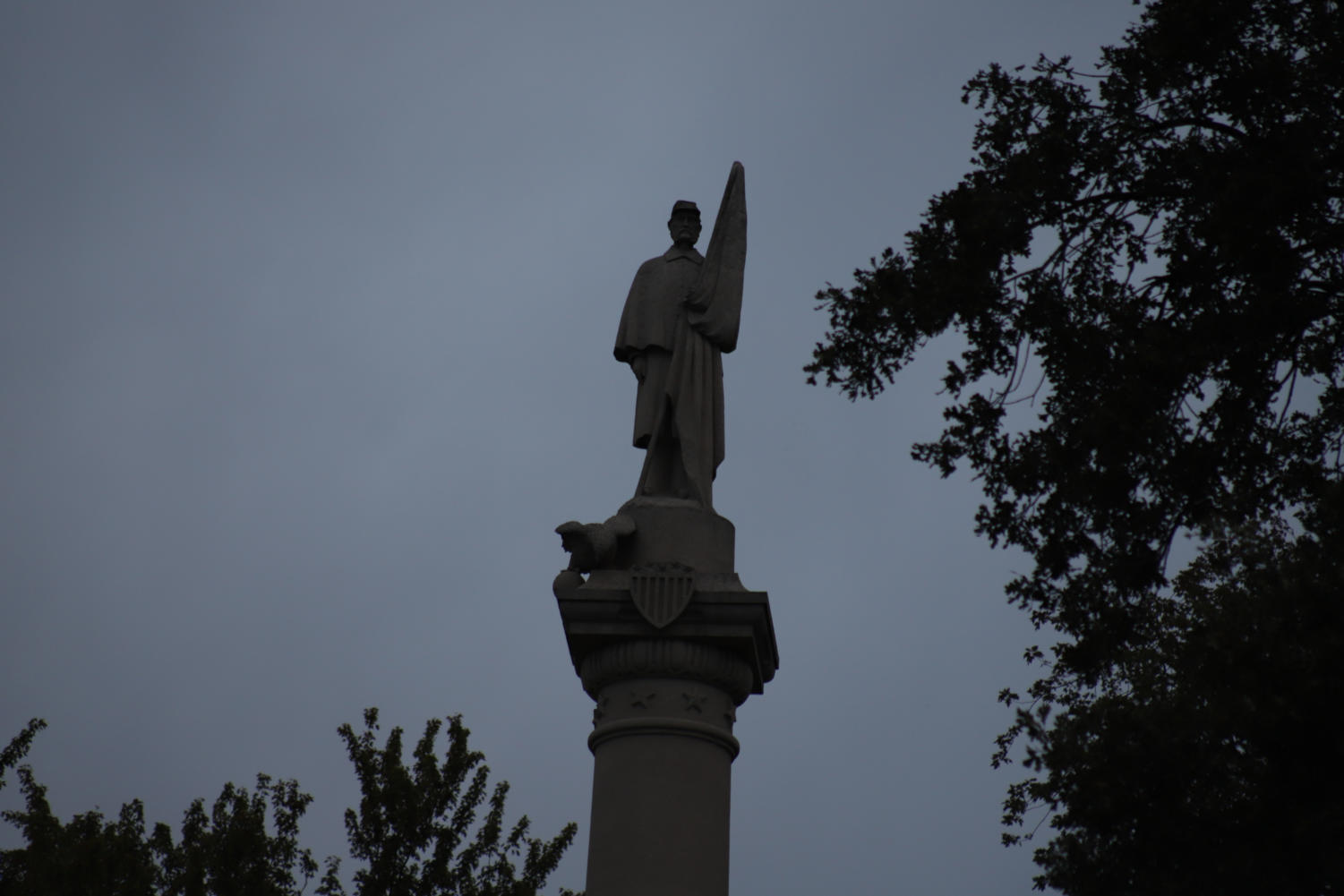 The soldier monument was built in 1887 with 10,000 tons of Bedford limestone and cost 10,000 dollars. The monument was built in honor of soldiers that have died in service of our country. The monument is owned by Cass County, not Logansport. Featured at the top of the monument is a figure representing a color bearer. All four branches of the military are represented on the monument by life-size statues in full military dress, standing on guard on each corner of the base.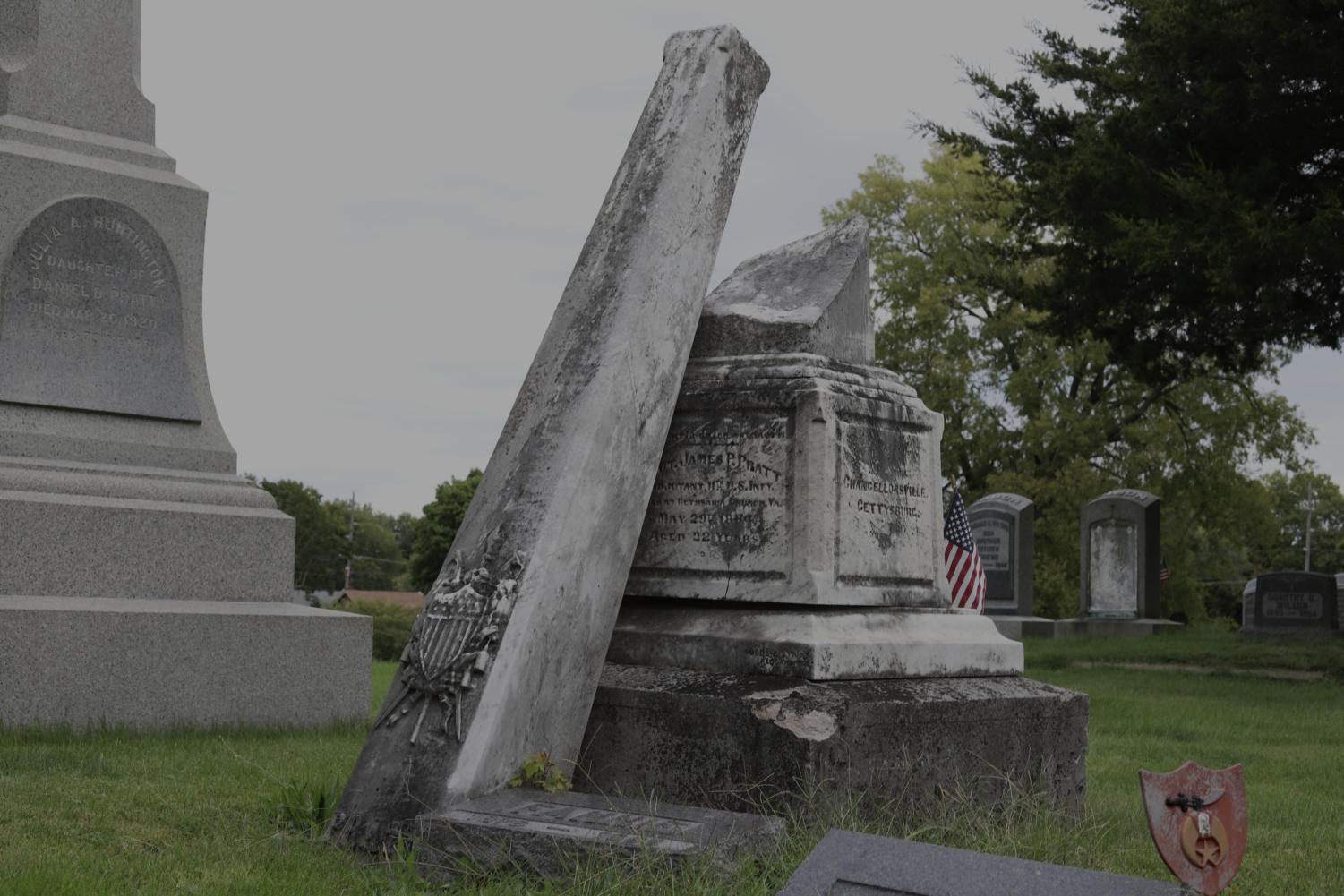 First Lt. James Pepper Pratt's grave stands broken, with the top leaned against the bottom part of his tombstone. A veteran of the Civil War, Pratt was a determined soldier that moved up in the ranks quickly. He ultimately made it to be the full first lieutenant. He died in the 11th Infantry Regiment Regular Army on May 29, 1864, in Virginia.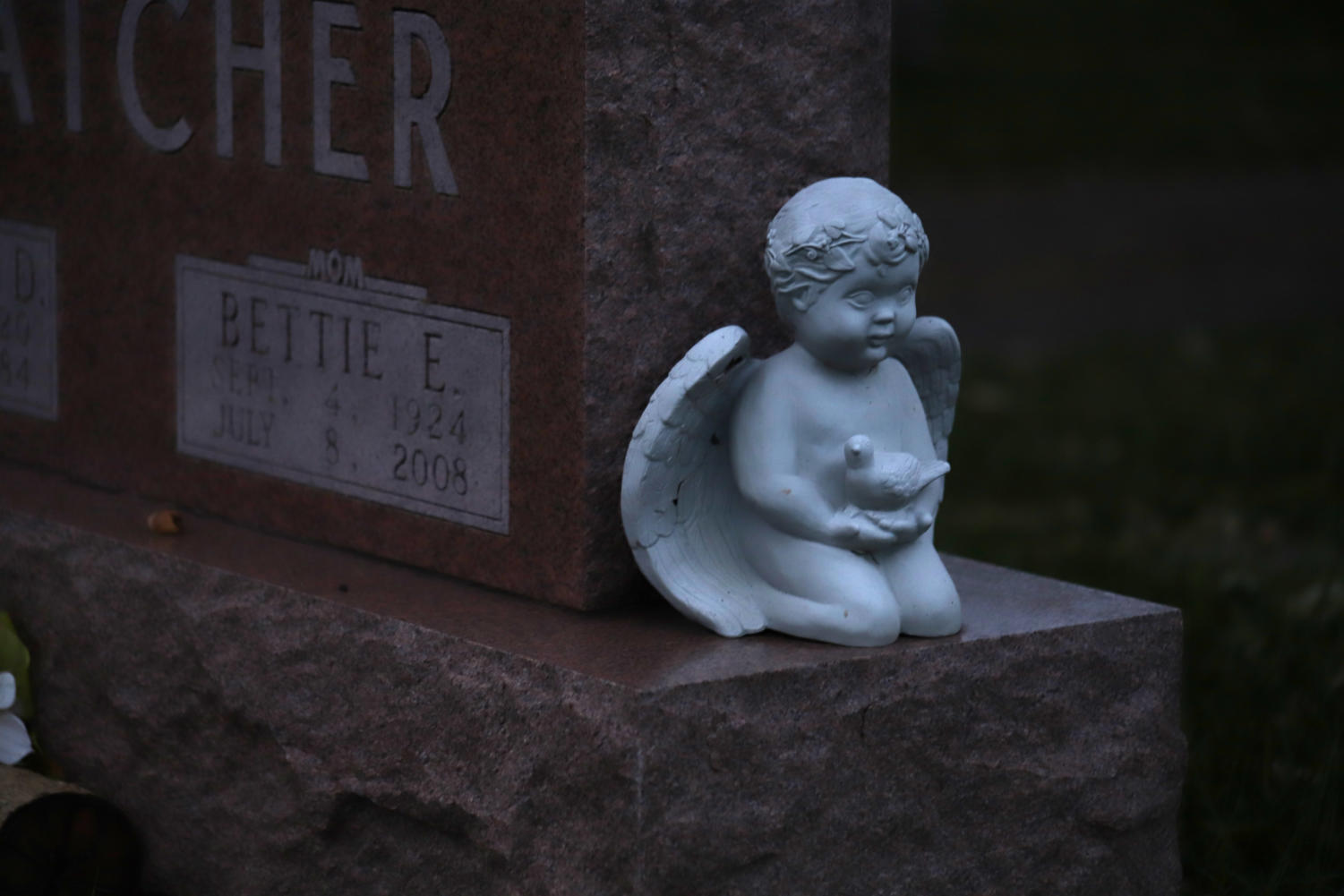 Many grieving families leave little statues of angels at the graves of loved ones. Leaving decorations at someone's grave actually means something specific depending on the item. Leaving angels is a sign of rebirth, while a bird signifies eternal life.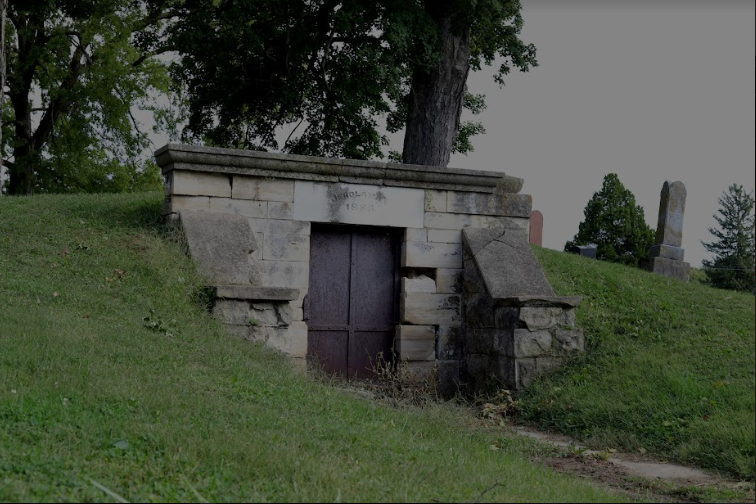 The grave of Dr. George Jerolaman sits inside a hill. Jerolaman was a prominent doctor in Logansport in the 1800s. He is known today for his home because it's the present-day Cass County Historical Museum.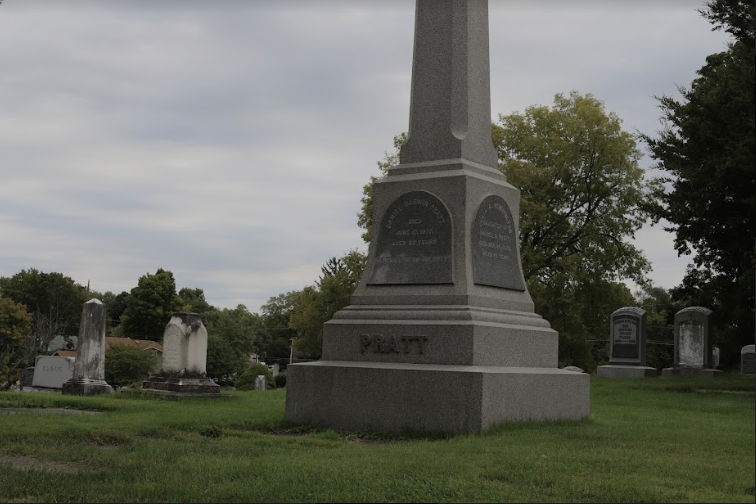 The grave of Danial Darwin Pratt towers over the surrounding graves. A United States Senator and Congressman, Pratt graduated from Hamilton College in 1831. He moved back to Indiana to teach at a school in Indianapolis and served in office as Secretary of State of Indiana. He practiced law in Logansport before being elected to the Forty-First Congress, but he resigned when he was elected to the United States Senate. After his term, he was appointed by President Ulysses Grant to be Commissioner of Internal Revenue.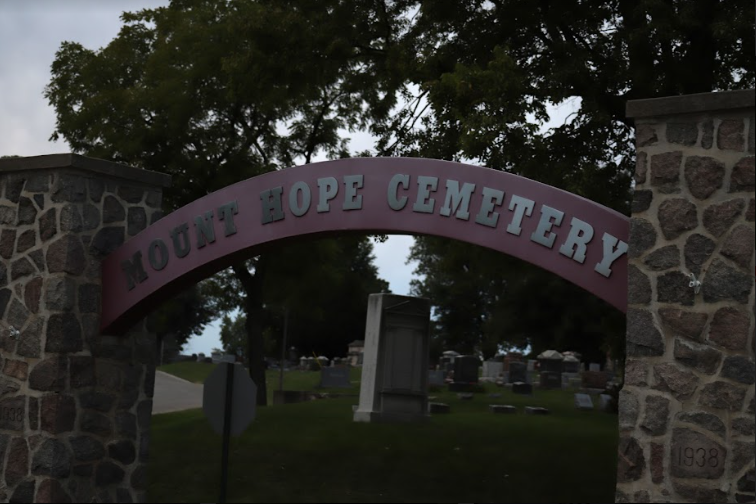 Mount Hope Cemetery is spread over 225 acres of land. Mount Hope is actually the second cemetery in Logansport, the first being the 9th Street Cemetery, established in 1828.
Leave a Comment
Your donation will support the student journalists of Logansport High School. Your contribution will allow us to purchase equipment and cover our annual website hosting costs.
About the Contributor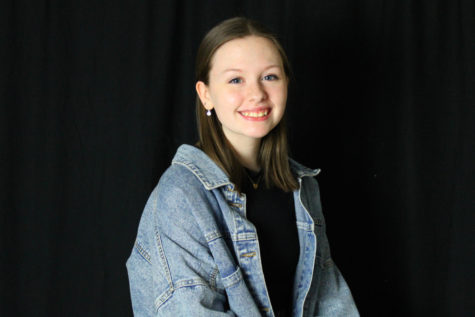 Gretchen Prifogle, Photo Editor
Junior Gretchen Prifogle is a second-year student on Magpie. She has been the Photo Editor for both years. Gretchen enjoys sharing pictures of interesting...