Carteles de Mary Max
This article is the English translation of the article "Mary Max Posters."
Los estudiantes de Logansport High School han hecho carteles basados ​​en películas. El cartel de la película se creó en la clase de fotografía comercial de doble crédito en el Century Career Center. Los carteles de películas se han utilizado como un medio para promover películas con la intención comercial de hacer que la gente compre boletos, y cómo se exhibían a menudo dentro de los cines y en otras partes de la escuela de LHS en Century Career Center. Los carteles actuales tienen dos años, pero aparecerán carteles de noticias este otoño.
  "Para mí es algo interesante ver carteles de diseño en lugares como el cine. Los alumnos tienen diseños muy llamativos por los colores, y me encanta mucho porque llama la atención verlos como los títulos que tienen," dijo la estudiante de último año Magdalena Mateo.
La estudiante Elizabeth Ambrocio de último año argumenta que los diseños fueron muy efectivos para llamar la atención al público.
"Para mi es algo muy impresionante los carteles de películas que abarcan todo el mensaje y el sentimiento de la película , despertando la curiosidad del público y llevando a más personas a los cines. Los carteles de películas son más que un material por el diseño principal que capta la atención del espectador",dijo Ambrocio de último año.
 Algunos les parece interesante de que algunos estudiantes puedan lograr y crear
"Me parece interesante que los estudiantes de Logansport High School diseñen sus carteles de películas, y que usan su creatividad para crear y poner estilo a los carteles," la estudiante de primer último año Maria Mateo.
"Fast & Furious"es una película mediática centrada en una serie de películas de acción.
"Me gusta esta película de
"Fast Furious", porque es una buena película para todas las personas que puedan verla y me ha encantado que los estudiantes de LHS hayan hecho algo así , y me parece muy interesante estos carteles se ven muy asombrosos," dijo el estudiante de primer año Andres Diego.
La estudiante de tercer año Angelina Gaspar expresó su opinión sobre los carteles de la película en los diseños.
"Me gusto mucho porque está muy colorido de los colores y los personajes que los hace llamar la atención en como la diseñaron y porque de alguna manera es muy atractivo en como tiene puesto las personas y el color que genera tensión como en los lugares que se ve también", dijo Gaspar de tercer año.
"Lucy" es una película que nos narra cómo una joven que se llama Lucy. Ella es una estadounidense de 25 años que está estudiando en Taipei, Taiwán, y su nuevo novio Richard la engaña para que trabaje como mula de la droga para un jefe de la mafia y narcotraficante coreano.
"Me gusta el diseño y la mirada a los ojos; el marrón realmente resalta en todos los colores negros y grises. Siento que el significado detrás de esta imagen quizás signifique la verdad detrás de los ojos de alguien. Como si no esperara que una persona así atraviese tipos específicos de obstáculos", estudiante de primer año Neily Ortiz.
La "Saga Crepúsculo Eclipse" es una película conocida como de fantasía romántica estadounidense de 2010 basada en la novela de Stephenie Meyer de 2007 del mismo nombre y la novela complementaria de 2010 "The Short Second Life of Bree Tanner".
"Me gusta mucho la película de Eclipse porque el color es muy bonito y muy llamativo, También me gusta cómo la diseñaron y de alguna manera es muy atractiva en los ojos de los visitantes y en cómo tienen los personajes también y el color que genera tensión", estudiante de primer año Abraham Velasquez.
Leave a Comment
Your donation will support the student journalists of Logansport High School. Your contribution will allow us to purchase equipment and cover our annual website hosting costs.
About the Contributor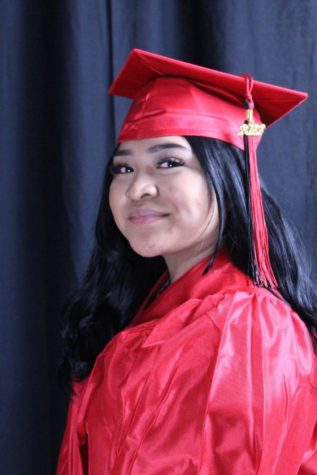 Rosalinda Marcos, Sports Section Editor
Being on the Magpie staff has helped me a lot. I cannot begin to describe the immense impact my three years as a staff member have had on me. So many life...