Students and Staffs React to Met Gala Fits
The Met Gala is an annual fundraising event in which celebrities dress in their finest outfits fitting the fashion theme of that year to benefit the Metropolitan Museum of Art's Costume Institute in New York City. Often, it is widely popular in pop culture and social media for the looks, offering a wide range of opinions, including from LHS students and staff about the 2021 Met Gala attire.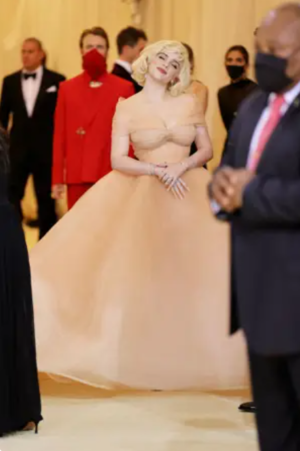 Junior Maya Yax's favorite outfit of the night was what she felt best fit the theme, "In America: A Lexicon of Fashion."
"My favorite outfit from the 2021 Met Gala would be that of Nikkie de Jager, better known as NikkieTutorials on YouTube," Yax said, "Her dress paid homage to the late Marsha P. Johnson, an activist instrumental in getting rights for the LGBTQ+ community. The dress featured Marsha's iconic flowers, as well as a sash stating 'pay no mind,' a phrase Marsha was famous for saying. I loved how Nikkie took the initiative to pay respect to Marsha at such a highly publicized event, and I believe Marsha would have been honored by this representation."
Junior Halle VanCuren however chose another celebrity whose outfit she felt had more of an influence and important
significance.
"My favorite Met Gala outfit was Gemma Chan's dress that's based on the first Chinese-American film star, Anna May Wong," VanCuren said, "It was designed by a Nepalese-American designer, Prabal Gurung. At Gurung's unveiling of his 2020 collection, his models were sent down the runway with sashes that read, 'Who gets to be American?' Chan's dress also had a dragon embroidered in diamonds that was traced from a handscroll dating back to the Qing Dynasty. She looked gorgeous and represented a trailblazing Chinese-American."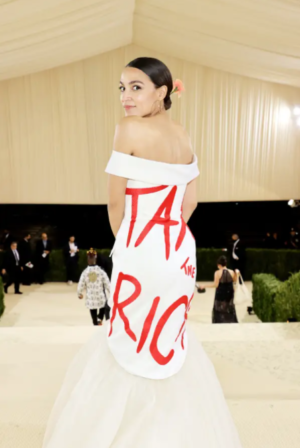 English teacher Grace Scott's picks for her favorites were more for the outfits themselves than the message behind them.
"My favorite Met Gala look was Billie Eilish. I loved her transformation into a glamorous, old Hollywood-style icon. As she grows and matures as an artist, she is also signifying her development through her style. The train on her gown was breathtaking, and it was a win for animals. She would only wear the Oscar De La Renta gown on the condition that they cease using fur in their designs, and they agreed," Scott said.
Scott also had another notable favorite.
"My other favorite look of the evening was Jennifer Lopez wearing Ralph Lauren. Number one, Jennifer is stunning, and I feel she can make any look magnificent, and number two, Ralph Lauren is an iconic American designer, and I feel his design for Lopez captured the theme perfectly. It was a mix of hard and soft materials that embodied the spirit of the American West and glamour at the same time," Scott said.
Others who attended the Met Gala chose more obvious and controversial approaches when getting their message across, such as Alexandria Ocasio-Cortez, whose outfit VanCuren thought was the most debatable.
"I would say Alexandria Ocasio-Cortez's 'Tax the Rich' dress was one of the most controversial outfits. Many criticized her and said that she was being hypocritical for attending the Met Gala in the first place, but many NYC elected officials attend the Met Gala each year. I think it was brave of her to go into the Gala with a clear message on her dress when she knew she was going to be surrounded by only rich celebrities, and by wearing the dress to the Gala, she was able to spread her goal to a wider audience, despite the controversy," VanCuren said.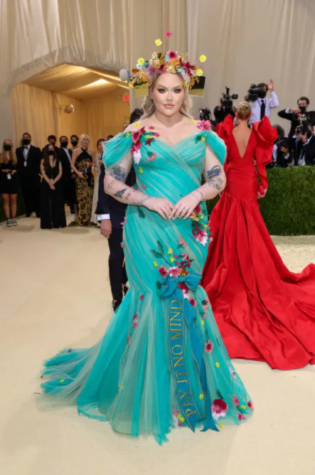 Yax also thought this was a bold, clever, and most controversial choice.
"Of the controversial outfits, I think Alexandria Ocasio Cortez's outfit had the most impact. Her dress was white and on the back featured the words 'tax the rich' in red. As this was AOC's first Met, I think it was a bold choice for her to come out with such a controversial statement, but it was important for her to remain true to her mission as a significant public figure. I enjoyed the irony that was conveyed, in that this was a massive gathering of the rich and she still chose to make the statement," Yax said.
Scott, however, thought a different outfit stuck out more.
"Obviously, Kim Kardashian's look was one of the most discussed and controversial moments of the Met Gala. My initial reaction was 'this is absurd,' but the more I reflected on her outfit choice, the more I realized how clever it was. Kim chose to obscure herself completely, and she was still one of the most discussed and photographed looks of the evening. Her look was polarizing, but she created a conversation centered around fashion, and isn't that what a fashion icon would want to do?" Scott said.
Although still avid and educated viewers, both VanCuren and Yax agree and argue that the Met Gala holds little, if any, importance and relevancy.
"I do not think the Met Gala has an important significance. Though the fashion and political statements are fun to look at and discuss, they do lack importance. My fear with the Met Gala is that it takes attention away from important causes and instead has people focused on the trivial world of celebrity fashion. So yes, the Met Gala is fun to discuss, but no, I do not believe it carries an important significance," Yax said.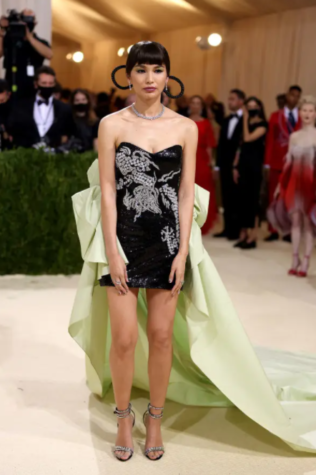 VanCuren agrees, but for a different reason.
"I think the Met Gala doesn't have an important significance unless you're a celebrity. For celebrities, they know they've made it big when they're invited to the Met Gala because of its renowned exclusive guest list. It's one of the biggest nights in fashion for celebrities, designers, makeup artists, hair artists, etc. For people who aren't celebrities, it's fun to see the extravagant outfits and the theme, but people aren't allowed inside the actual Gala unless you're invited. If you're a celebrity, the Met Gala is probably a night they prepare half the year for, but for non-celebrities; it's just another event to see cool outfits," VanCuren said.
Scott disagrees.
"I love that the Met Gala has moved into cultural relevance. Social media platforms have helped enhance the conversation around each designer's look. Fashion is an art form that can inspire, move and change people's perspectives on life. The Met Gala is a chance to showcase the talent of diverse young designers. It is a chance for athletes, musicians, models, and actors to celebrate the exuberance and wonder of fashion, and I for one am here for it," Scott said.
Leave a Comment
Your donation will support the student journalists of Logansport High School. Your contribution will allow us to purchase equipment and cover our annual website hosting costs.
About the Contributor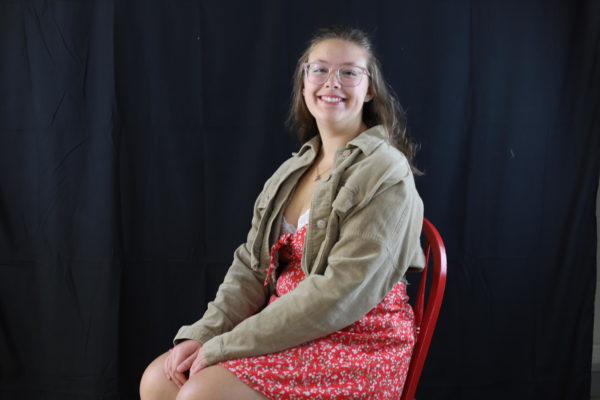 Leah Alder, Managing Editor
Senior Leah Alder is a co-managing editor on the Magpie staff and has been a member for four years. She is also a member of many extracurriculars, including...